How do I add an Unsubscribe Link to my Applicant Emails?
On the automated emails within Expert Agent (Weekly, Welcome, Match etc) there are two links down at the bottom that the Applicant can use to manage themselves and unsubscribe if they wish.  
On any further emails you may have created those links will not be there but you can add one in easily enough.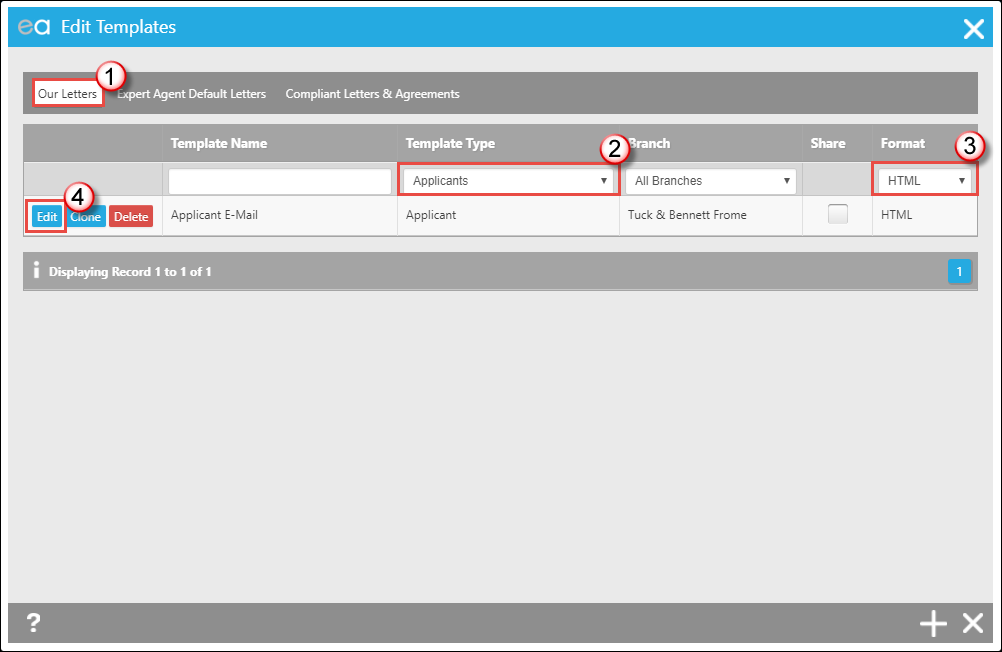 1. From the Templates Grid (which normal users can access by Right Clicking on any record, or Super Users from Configuration) make sure you are on the Our Letters Tab.  
2. Change the Template Type to Applicants.  N.B. This link will only work for Applicants.  
3. Change the Format to HTML.
4. Click "Edit" next to the desired Template.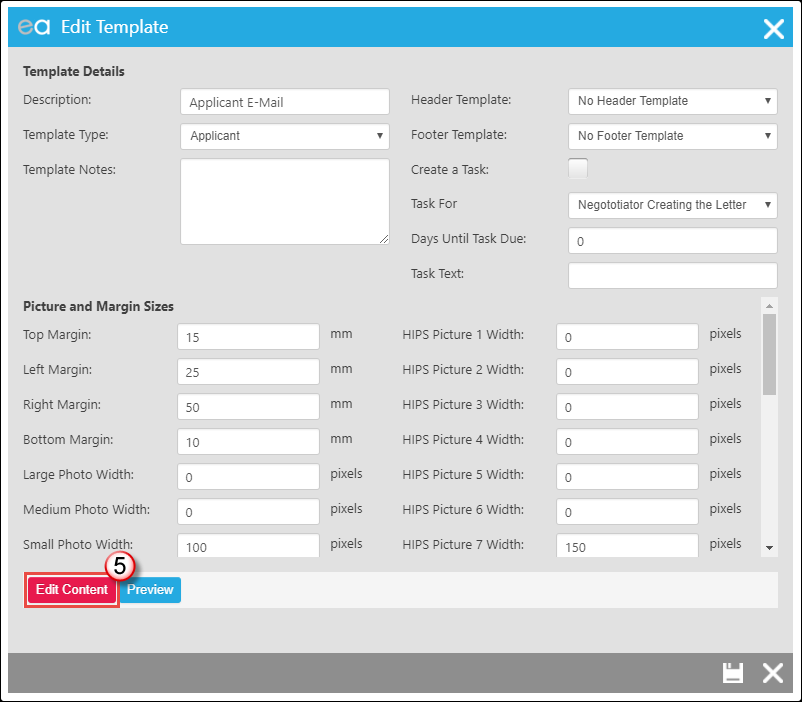 5. Click "Edit Content".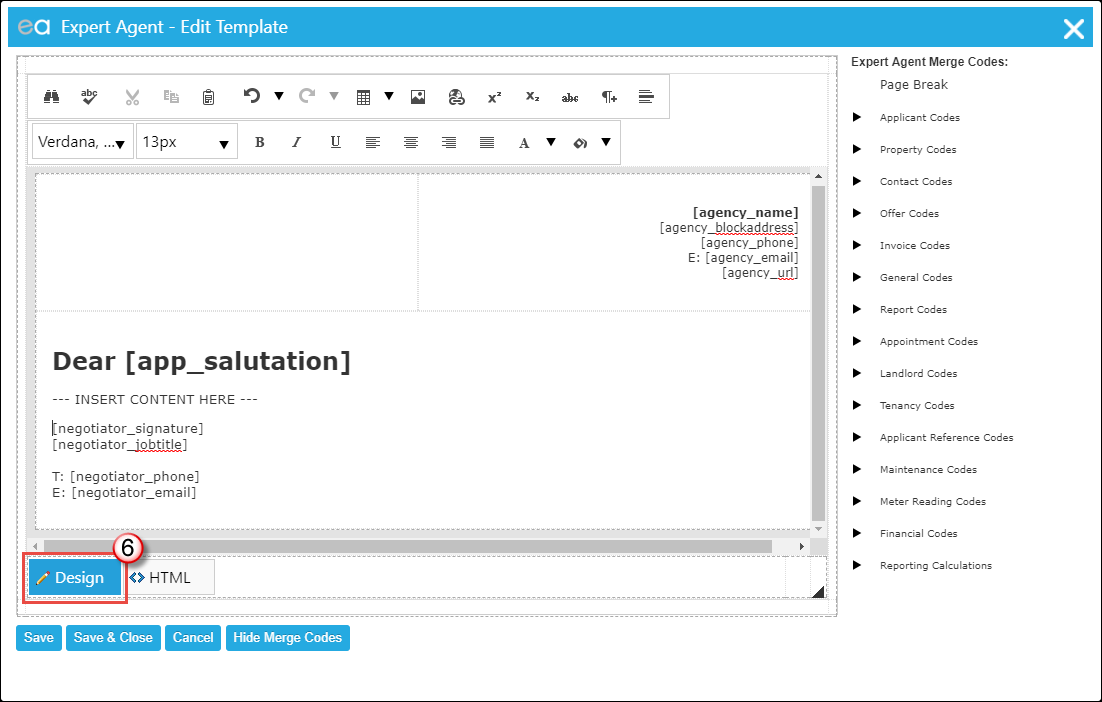 6. It is important that if you are not familiar with HTML that you are using the "Design" method to edit.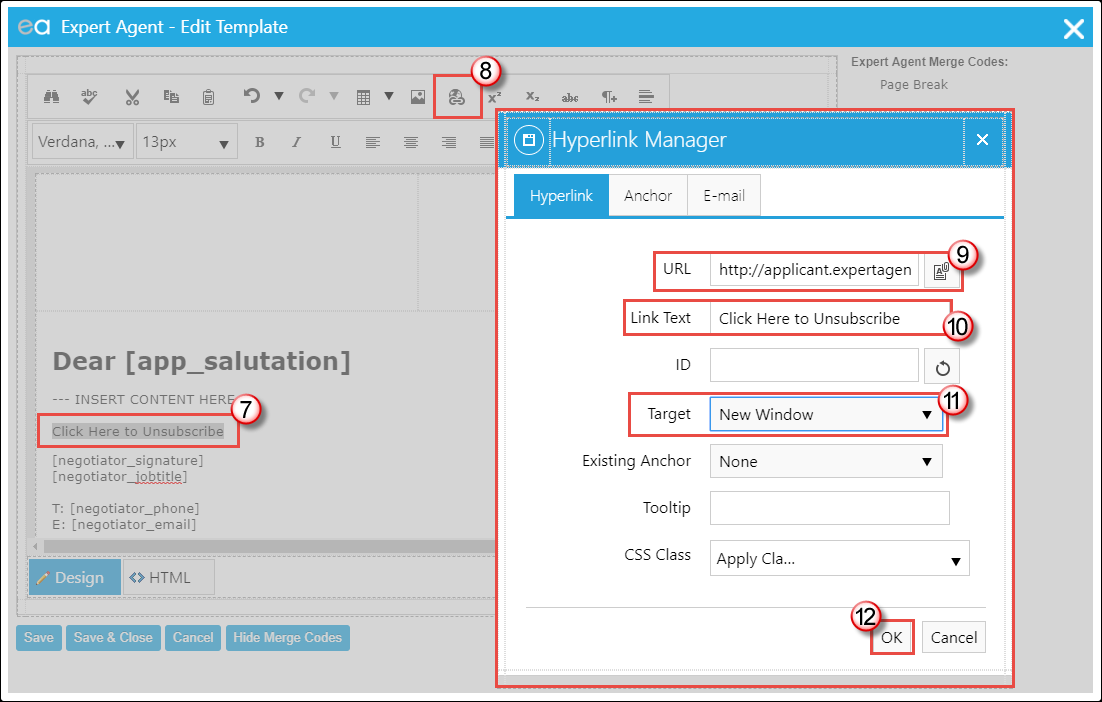 7. Write the text that you want to use as the link (for example "Click Here to Unsubscribe) and highlight it.  
8. Press Ctrl + K on your keyboard, or use the Hyperlink manager button.  
9. Paste http://applicant.expertagent.co.uk/Applicant/Unsubscribe/[applicant_unique_id] into the URL box.  
10. The Link Text you have written into the Email should be here.  
11. The Target is where the unsubscribe link will open when the Applicant clicks onto it.  New Window is the best one to have selected here.  
12. Press OK.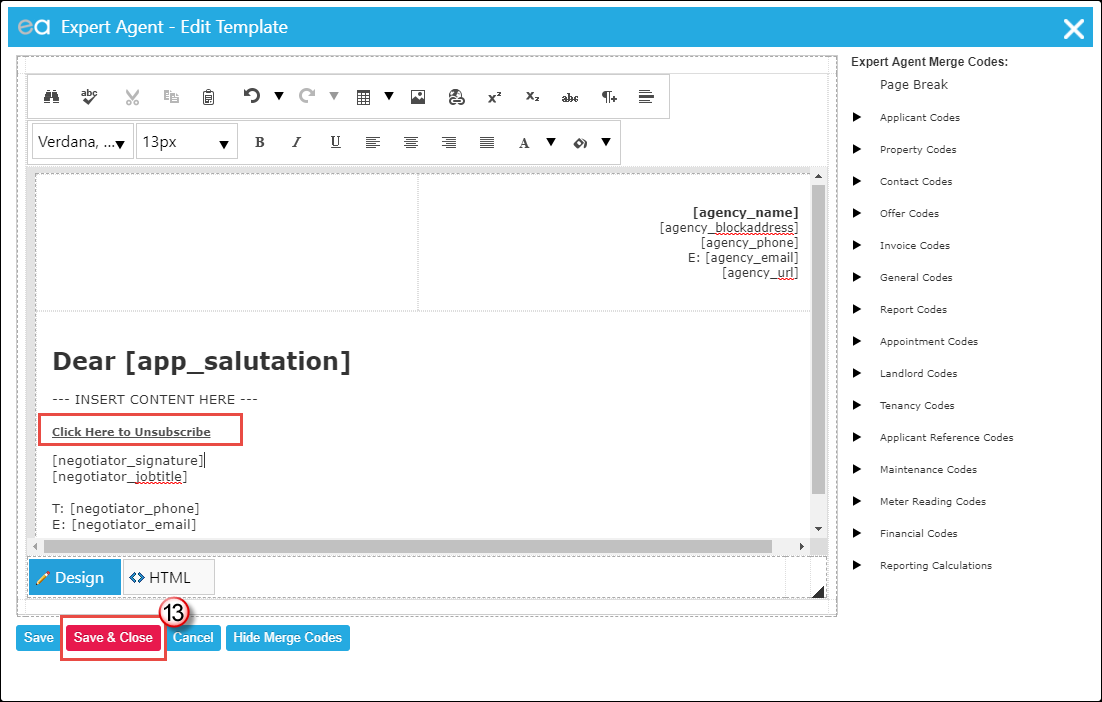 The link text should now be nicely formatted into a Hyperlink.  
13. Press "Save & Close".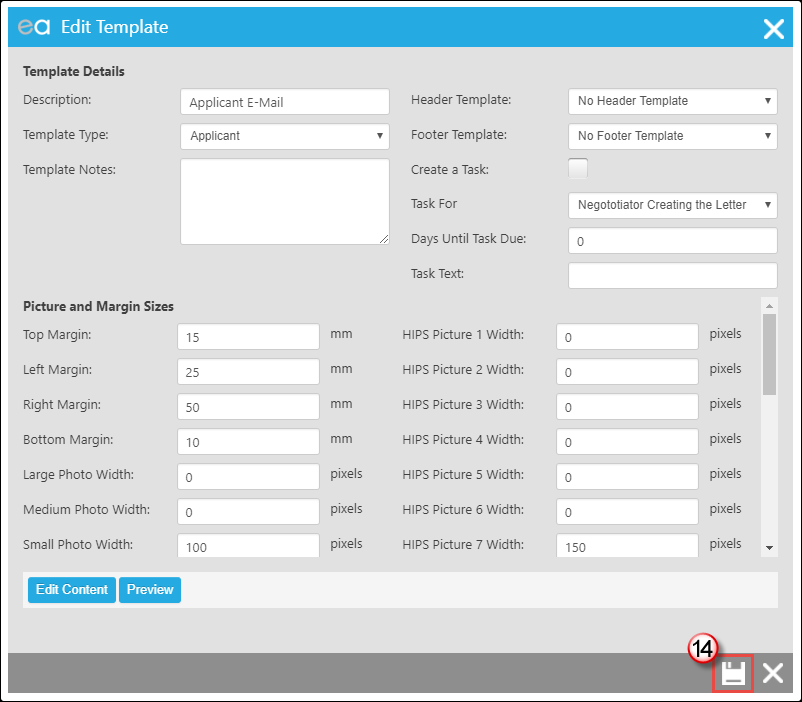 14. Press the save button.  
Next time you send out that email to an Applicant, they will be able to unsubscribe from your mailing list if they wish.