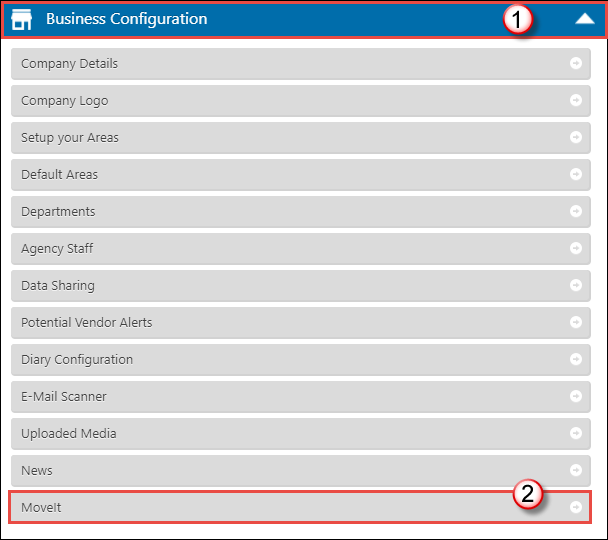 When you first go into the MoveIt section of Business Configuration, if you see the below screen then please contact our Support Team (Getting Technical & Product Support):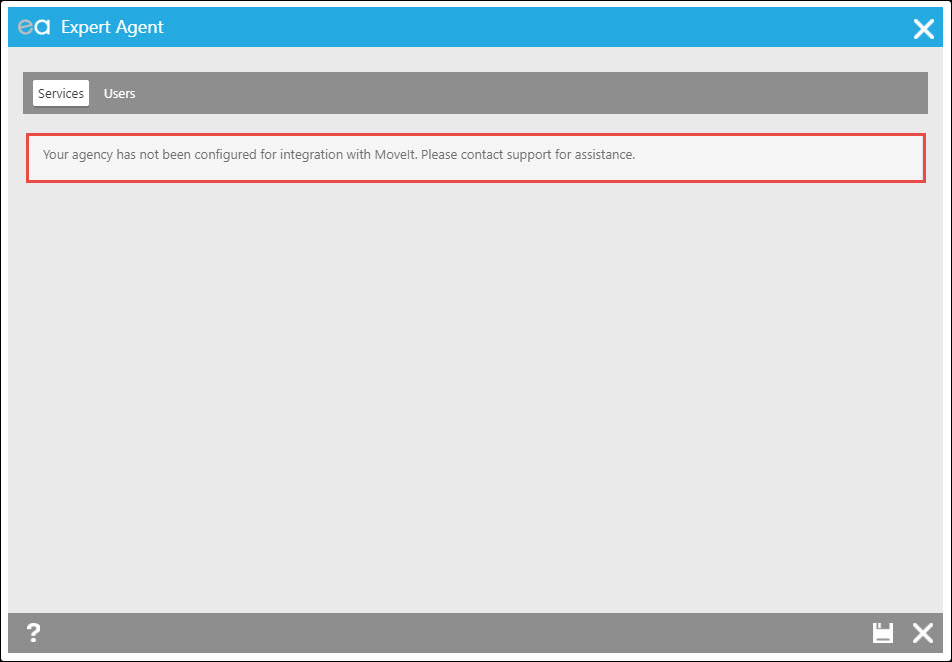 Otherwise you will see the below screen.  Please click into your MoveIt Admin Panel (MoveIt Admin Panel) to Activate your services from their side.  
Services:  
NB - If you are a multi branch firm and have data sharing set up within Expert Agent, your MoveIt account will not take the Data Sharing Configuration into account.  You can be set up as either a stand alone branch so you cannot see other branches data, or as a group meaning that regardless of what data sharing you have set up, you will be able to see all branches within the MoveIt Admin Panel.  Please contact us if you are unsure.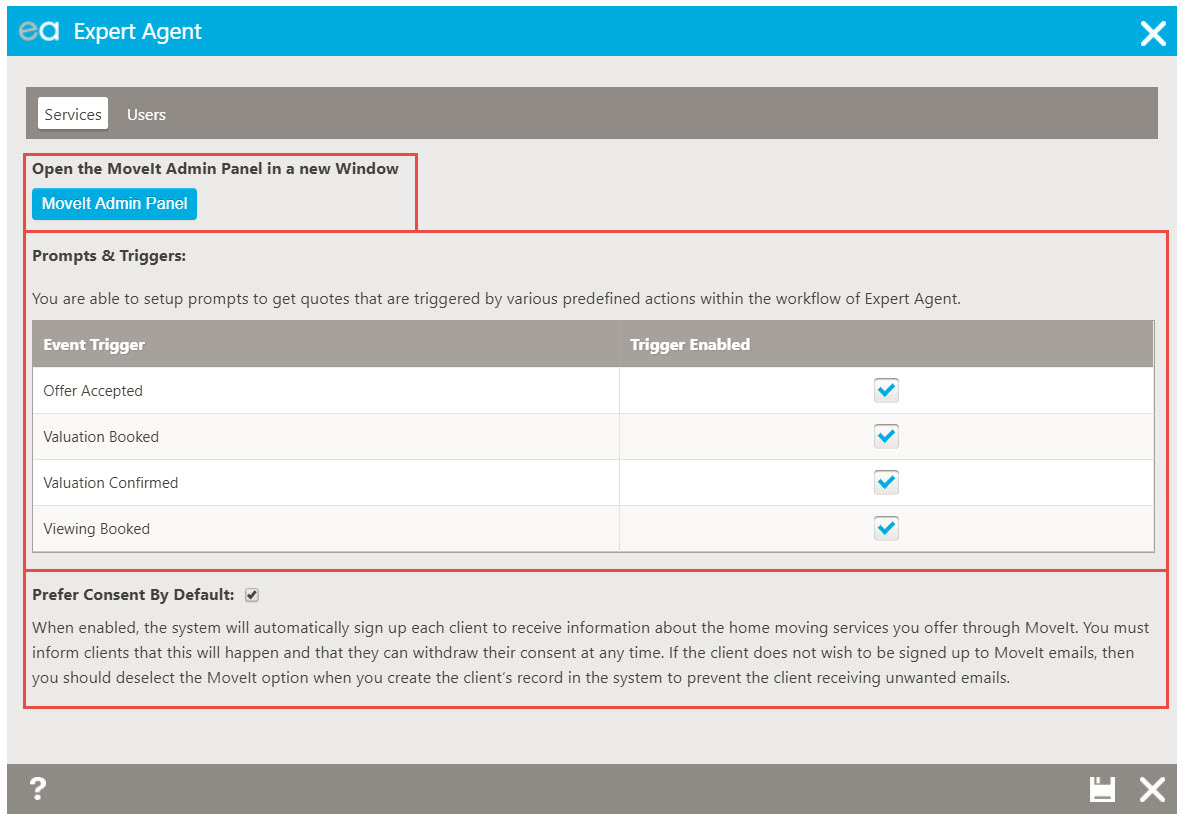 Once Activated, your screen will look this this and give you the ability to configure the triggers within Expert Agent.  Having any of those ticked will make the MoveIt prompt appear at those relevant times within Expert Agent.  The bottom tick box let's you decide if new applicants and vendors should be automatically enabled for MoveIt or not.  Whatever is ticked here, you will be able to change it on each individual record. 

Users: 
On the Users tab, you will see all your staff listed.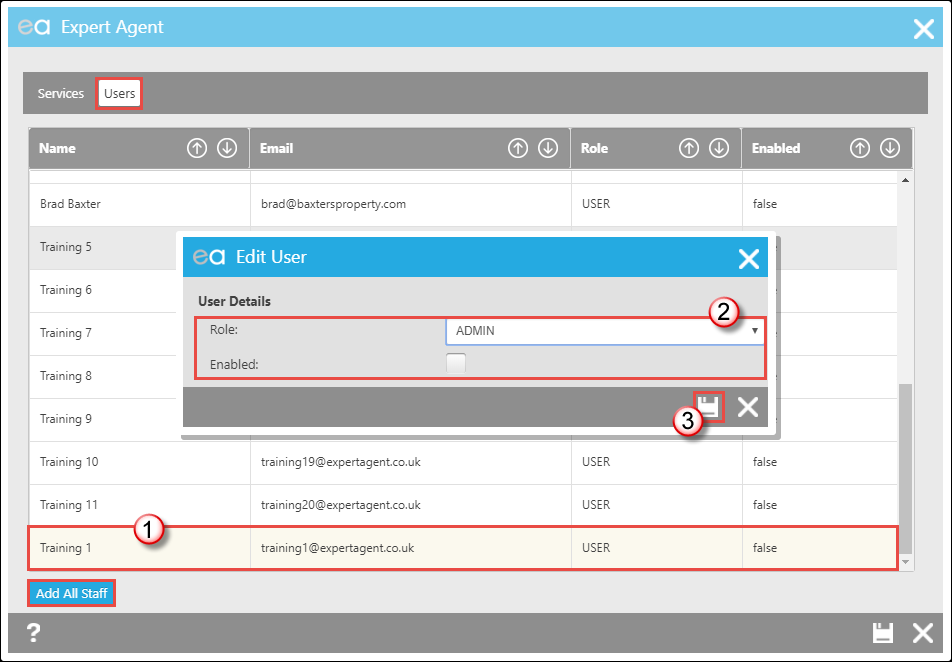 Click into a staff member
Select their role for MoveIt.  They can either be User, or Admin.  Users can refer Applicants and Vendors but cannot access the MoveIt Panel.  Admin can access the MoveIt Panel (either from the Configuration screen if they are a Super User or from a new tab in the Top Menu called "Services").  Make sure you tick "Enabled".  
Press Save 
You can add all staff members from here using the blue "Add All Staff" button.  
Any staff you have ticked as "Admin" will have the new "services" icon ion the top menu that they can use to get to their MoveIt Admin Panel if they are not super users within EA.   

More: