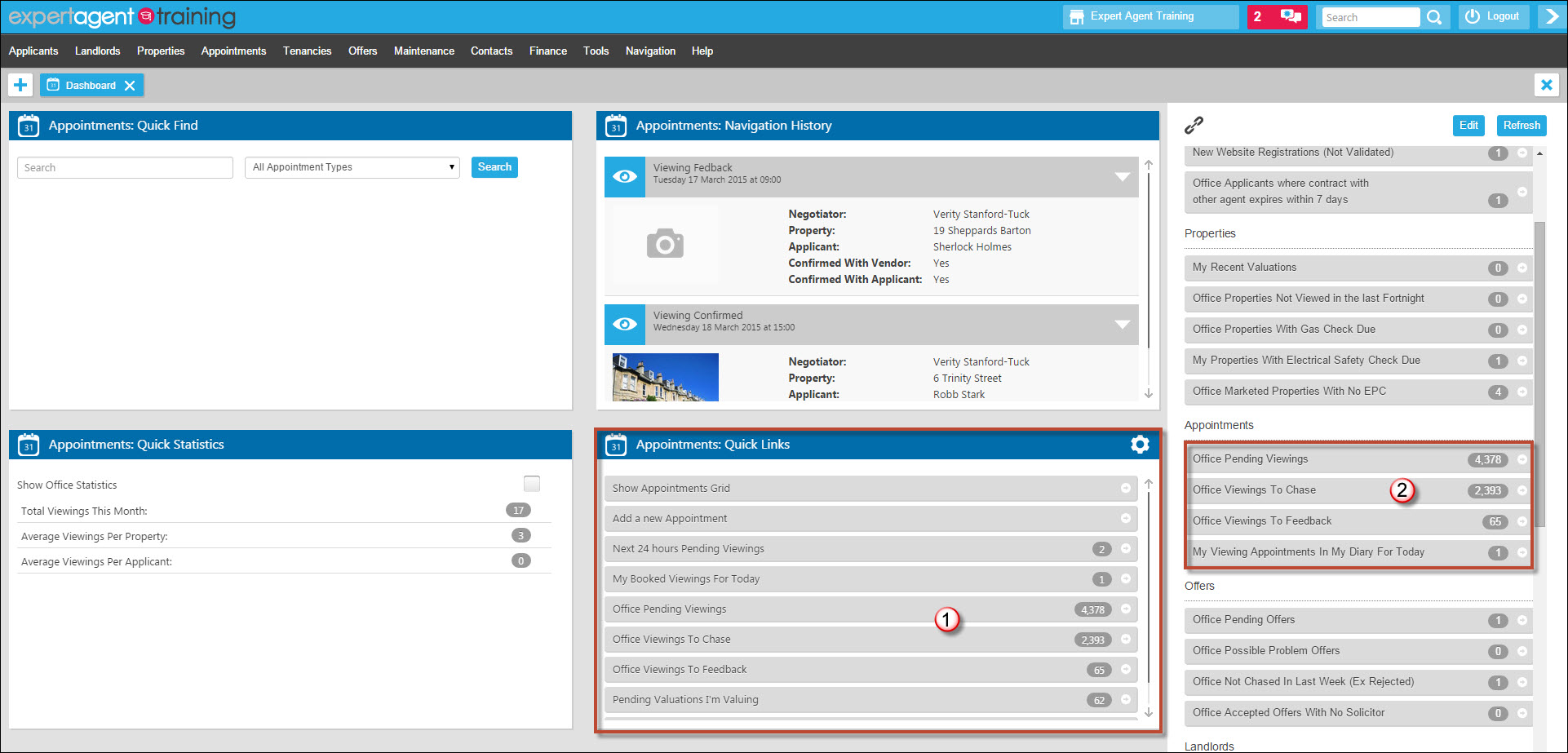 The viewings dashboard is the same as any other dashboard within Expert Agent and you need to set it up in the same way.  
1. You can access your Viewing Quicklinks either from the Quicklinks pod on the Viewings Dashboard. 
2. Or from the Right Tool Bar.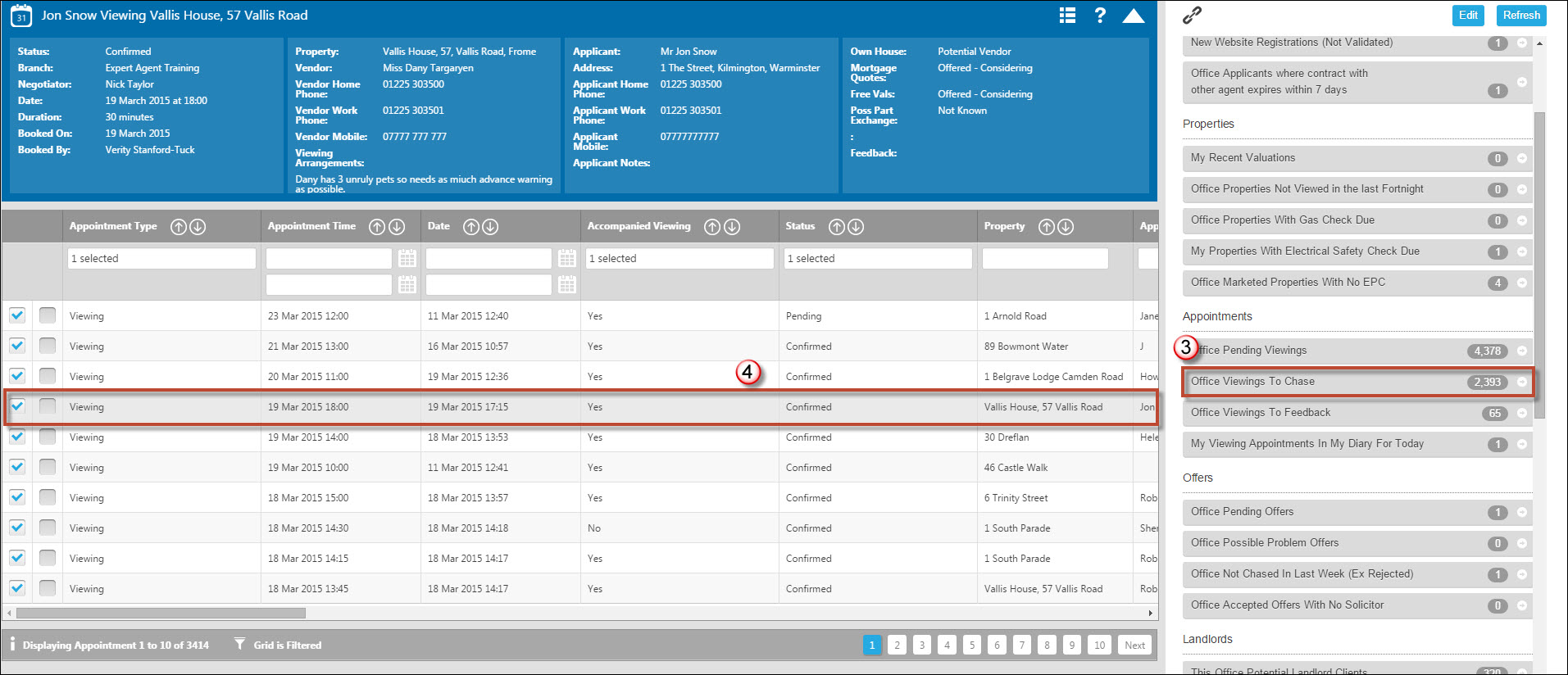 3. If, within your business, you are responsible for getting viewing feedback then you might want to think about having the "Viewings to Chase" Quicklink (these are viewings that are confirmed in the diary and have happened) and the "Viewings to Feedback" Quicklink (these are viewings that have been chased and the feedback needs to go to the Vendor).  
4. Click into one of the Viewings from the grid.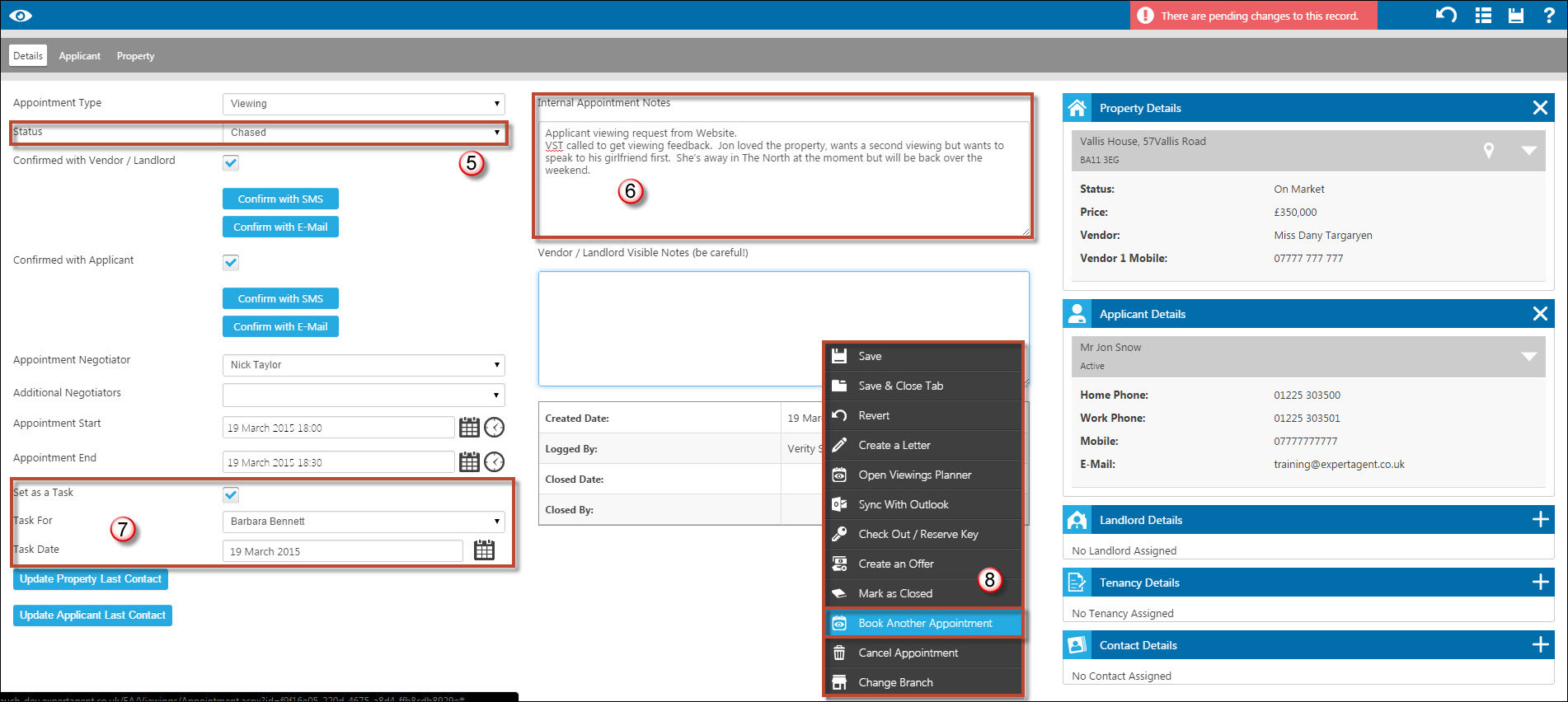 5. The viewing status has been set to Chased.  This will now flag up in the Viewings to Feedback Quicklink.  
6. Notes have been added to the Internal Appointment Notes box with a date and initials of who took the notes.  
7. A task has been set for the following week for the Negotiator responsible for the viewing.  
8. The Viewings Planner can be opened from the Appointment if a second viewing is needed to be booked in at that time.  Or Save & Close Tab can be used.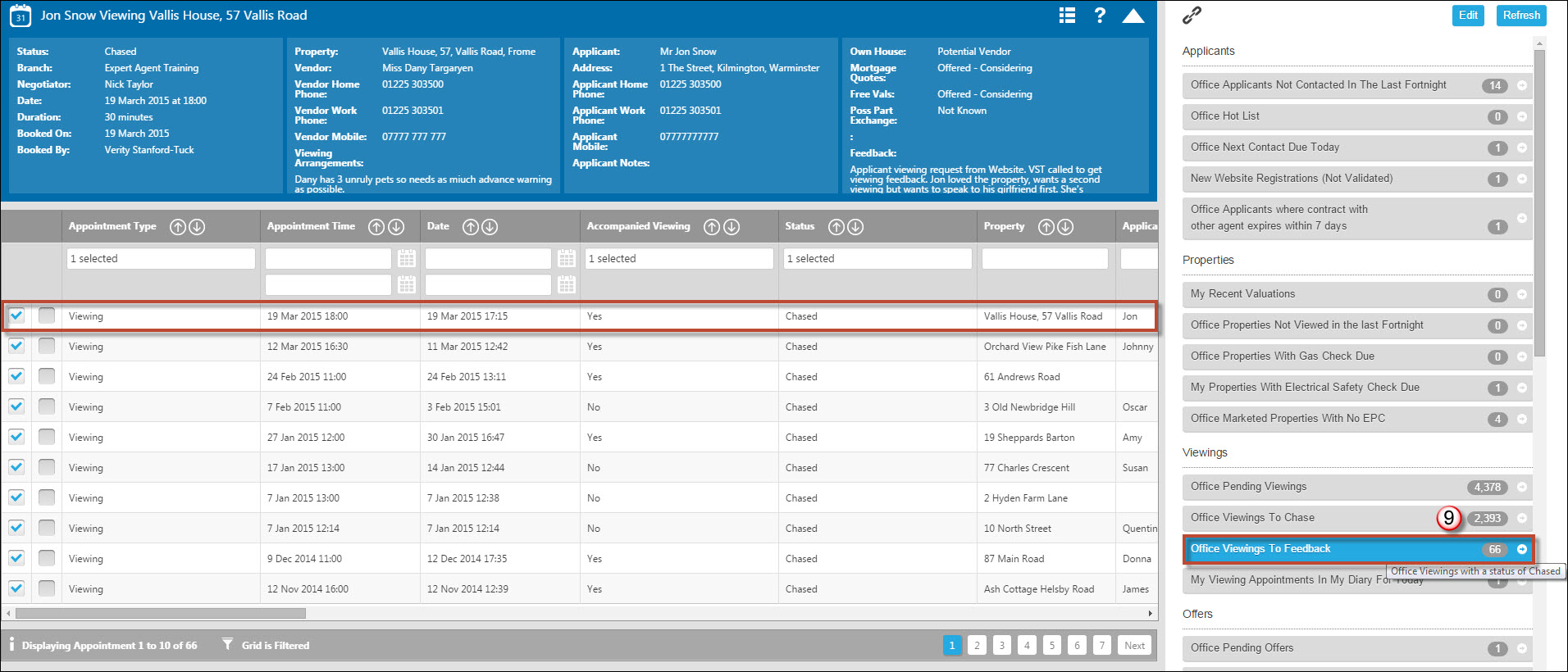 9. That viewing has now been removed from the Viewings To Chase Quicklink and you can move on to the Viewings To Feedback Quicklink.  

1. The viewing we just got feedback is now in the Viewings To Feedback grid.  You can click into the Viewing Form from here.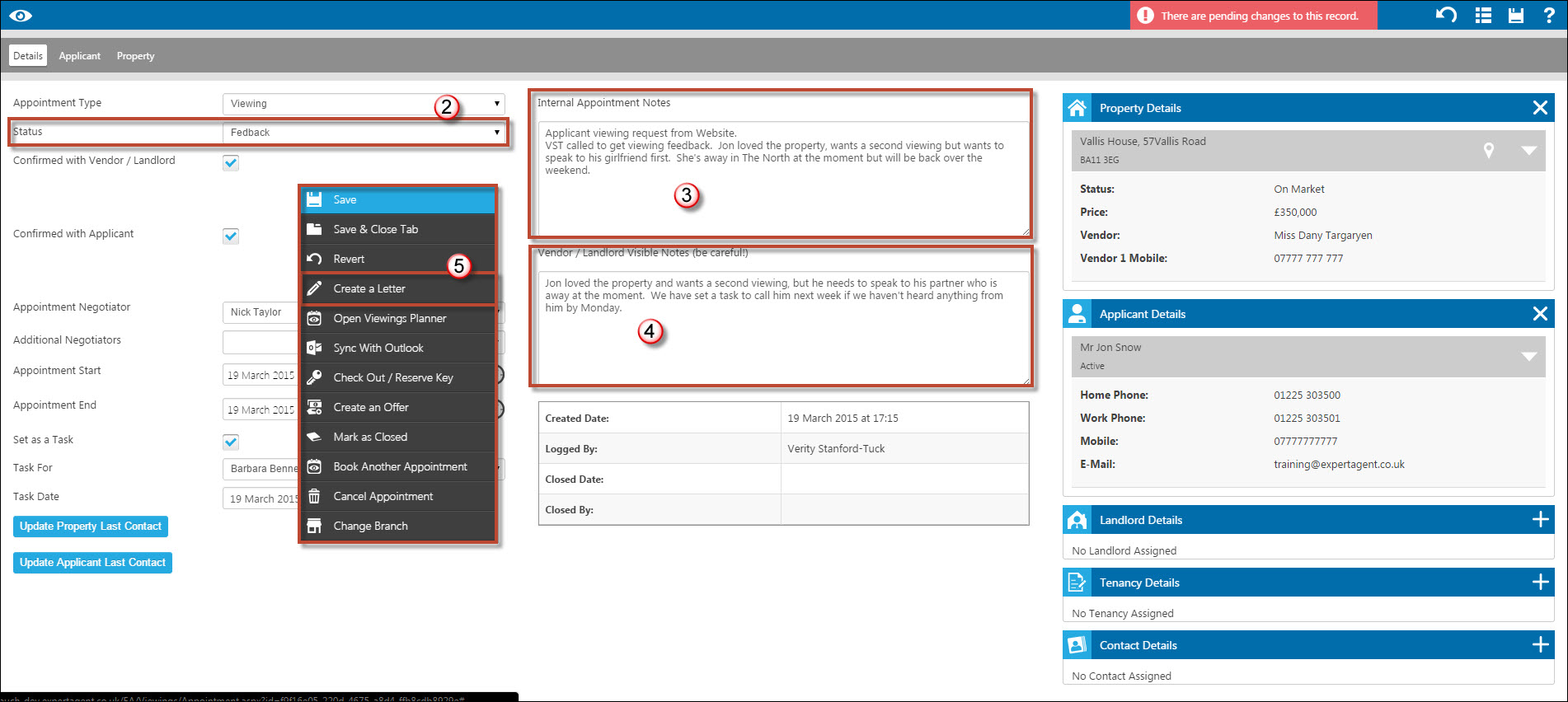 2. The viewing status has been set to Fedback, telling whoever is looking at this viewing that the Vendor/Landlord has been notified of the viewing feedback.  
3. Viewing notes have been added into the Internal Appointment Notes box.  
4. Alternatively, the Vendor/Landlord Visible Notes box might be used.  This is with regards to the Vendor/Landlord Portal.  If any notes are entered in here, be aware that the Vendor/Landlord will be able to see them.  
5. From the Action Menu you can create a letter, you may have a viewing feedback email to the Vendor/Landlord which you can send from the Appointment Form.  Or you can select Save & Close Tab.   
All viewings can be kept on top of using the Viewings Grid and a variety of Viewing Quicklinks.  It is essential to get Dashboards, Grids and Quicklinks set up for each part of Expert Agent.