Via tasks
From your homepage:

Click on the task that you'd like to work on. The task will open: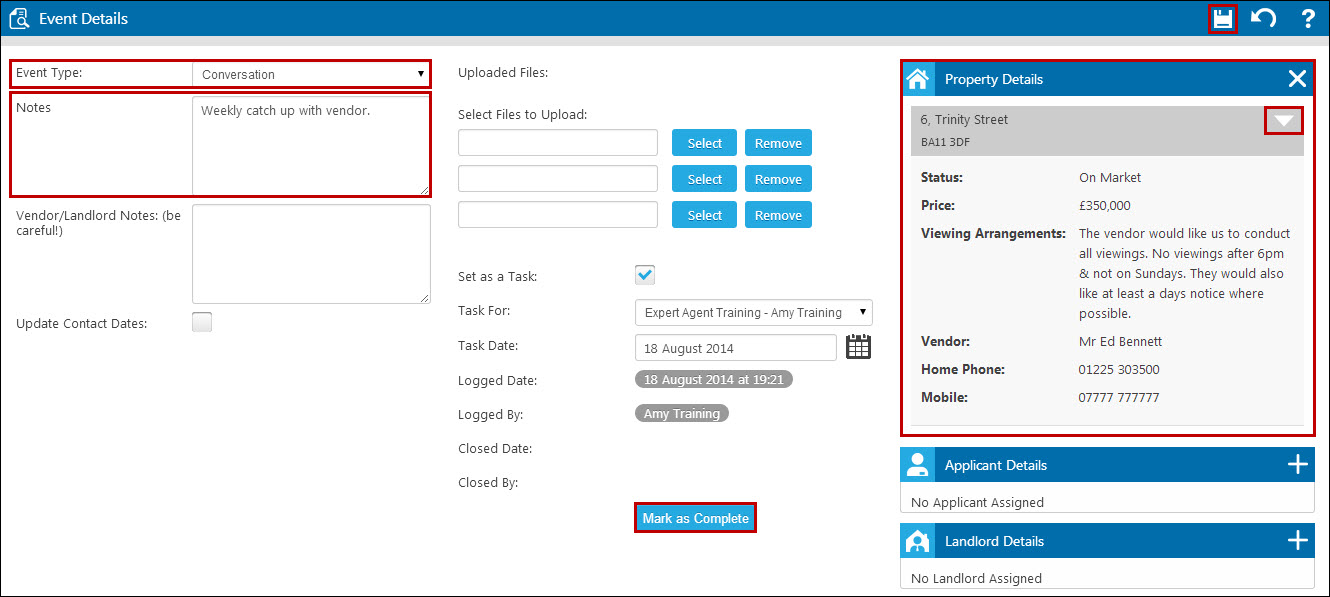 Hovering over 'Details' underneath the property address on the right will show contact details for the vendor. There is also an 'Open' option if you'd like to open the property record itself to obtain further information. 
Notes regarding the task should be in the notes box on the left.
The task itself will be set at the bottom of the screen. 'Mark as Complete' is the button to use to close the task and mark it as completed, otherwise 'Save' will save your changes and leave the task open (if it is still set). 
Via internal messages
The internal message icon is permanently displayed in the bar at the top of your screen:

Clicking on the icon opens your inbox: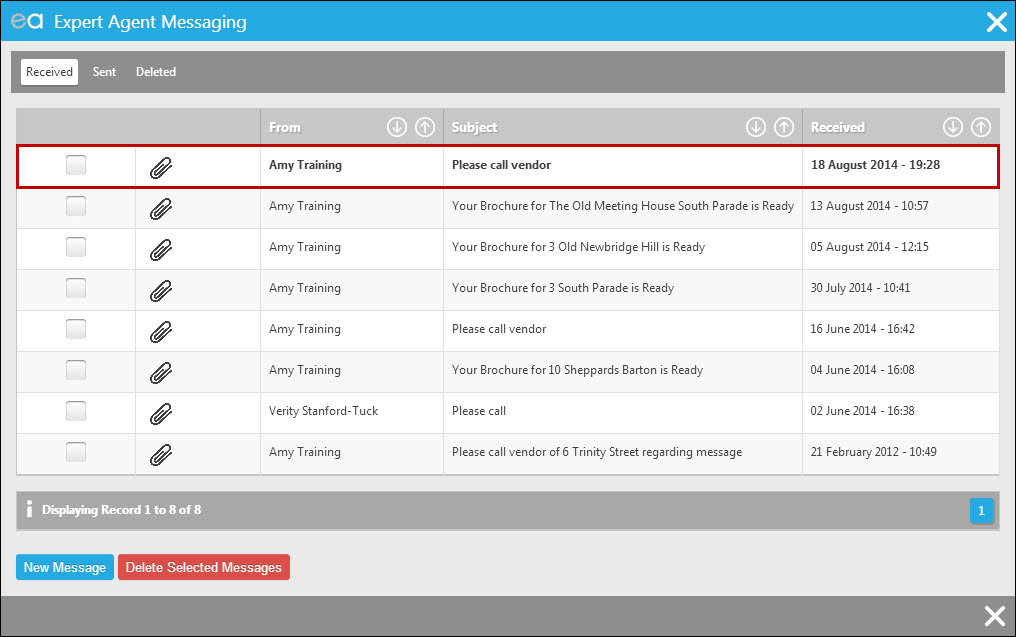 Un-read messages will always be displayed in bold in your message inbox. Clicking on any of the messages will open it in a new window: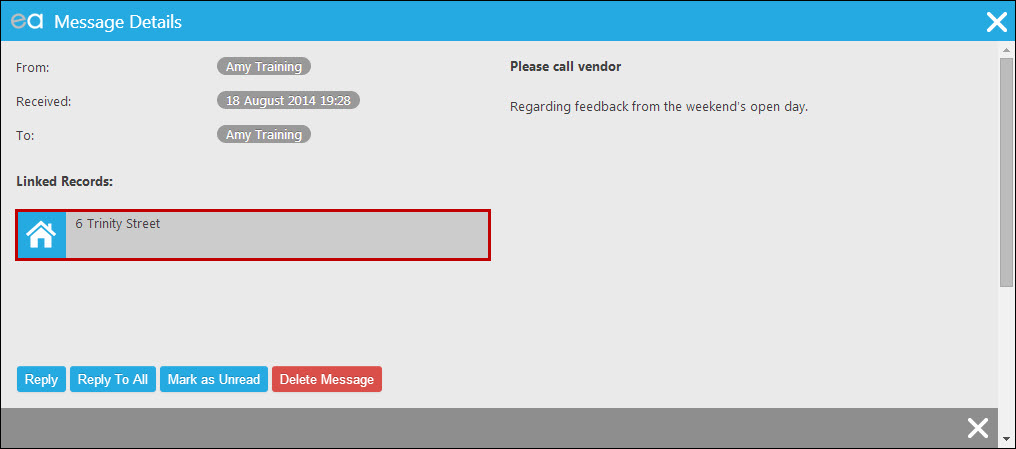 All that the message needs to tell you is what needs doing – so for example, that a vendor needs a call regarding yesterday's viewings or that an applicant would like to speak to you about their requirements. To access further information including contact details you use the links at the bottom of the message – these should link you back to the records that the message is relating to. So in the example above, the vendor who has called for is the owner of 6 Trinity Street, and clicking the link would open 6 Trinity Street's property form. 
Via quick links
It's likely that from your homepage you will be able to see your quick links from two different places – your quick link pods on your homepage, if you have any, and your right tool bar. Using quick links is the same regardless of where they are displayed.
In this example we'll work with the 'Office Next Contact Due Today' applicant quick link. We have 7 applicants due calls: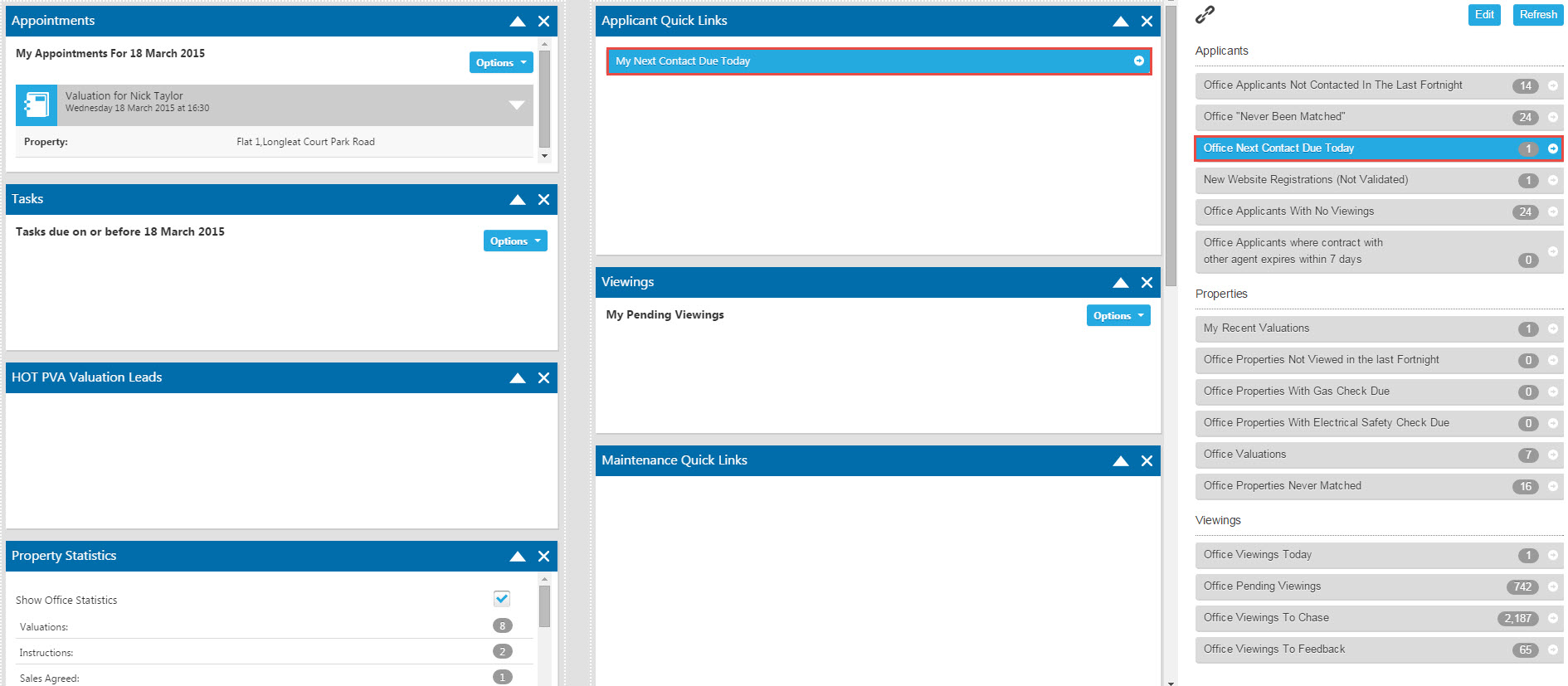 Clicking on the link will take you to a list of these applicants in the grid: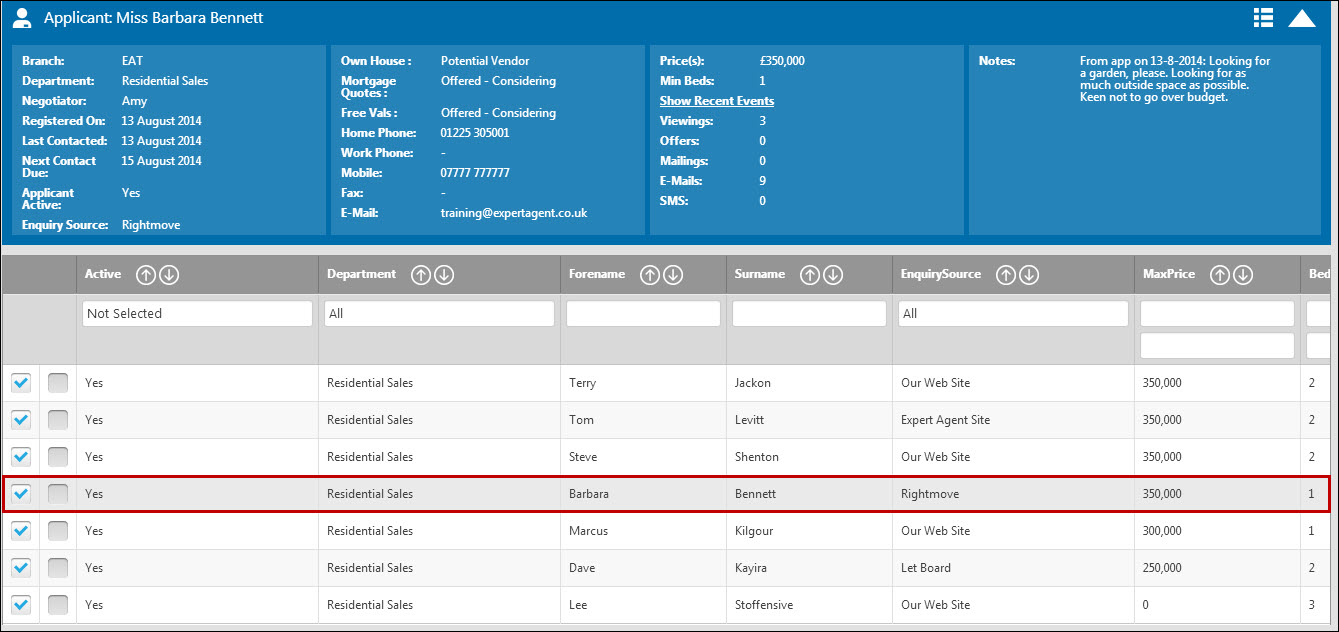 You can see information about each applicant by hovering over their names in the grid in turn – the information panel at the top will show you a summary of information for whichever record your mouse is hovering over in the list. This may be enough information for you and you may be able to make your calls from here – don't forget to use the 'Show Recent Events' option to help you with this: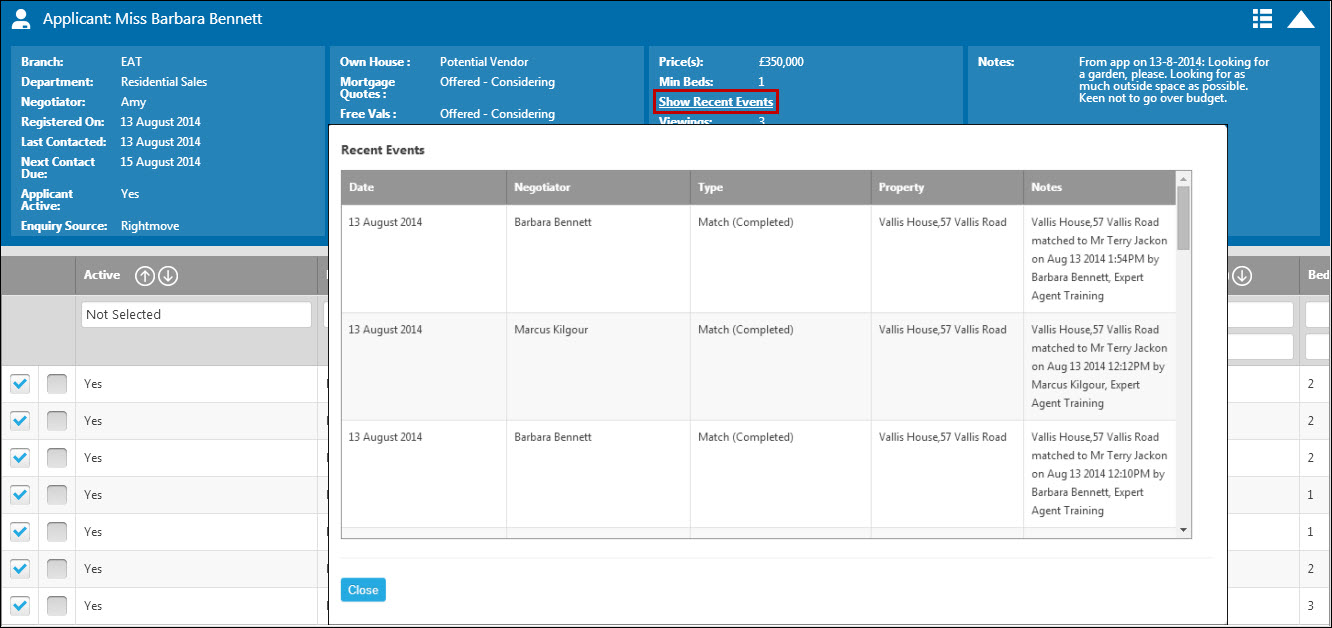 You can see the notes for all recent events on the right hand side, and clicking on any of the events will open them. If there is still additional information you would like to see you may need to click into the applicant's record from the grid.