Grids are fantastic for searching for records, filtering records, sorting your records and reporting on multiple records easily.  
Grids are accessible from the top menu and look like this: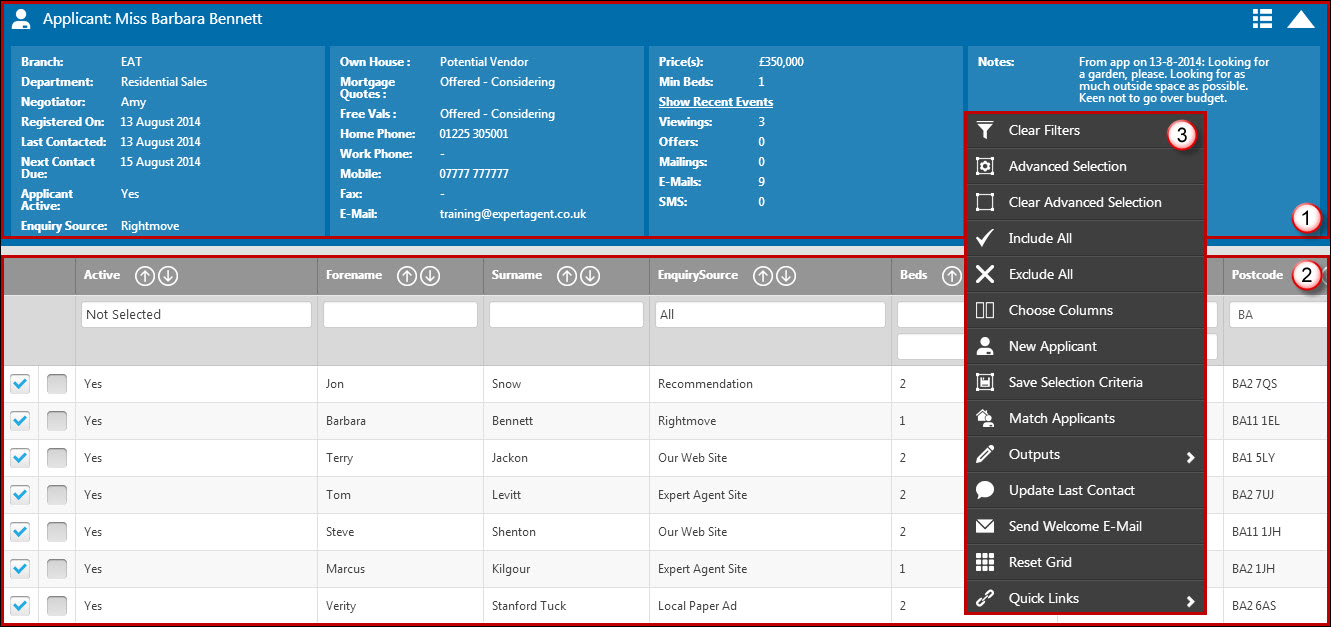 Each grid has three main sections:
The Information Panel – shows you a summary of whichever record you are hovering over in the grid. This panel is dynamic so as you hover over different records the summary will change.
The Grid Section – where you would sort, order, filter and search through your records to obtain the exact selection you require.
The Action Menu – showing you all of your work flow options from this grid. This can be accessed by right clicking or hovering over the menu icon on the right hand side of the grid's information panel.   
The only thing to configure about your grids is your columns. By default you'll have all of the columns, when in reality you'll only need a selection of them. When selecting and ordering your columns, it's important to think about what you'll be using your grids for most commonly – are you likely to be searching for applicants with particular budgets, or properties with certain statuses – and then it's a good idea to make sure the columns you think you'll use most frequently are high up on the list.
To edit columns: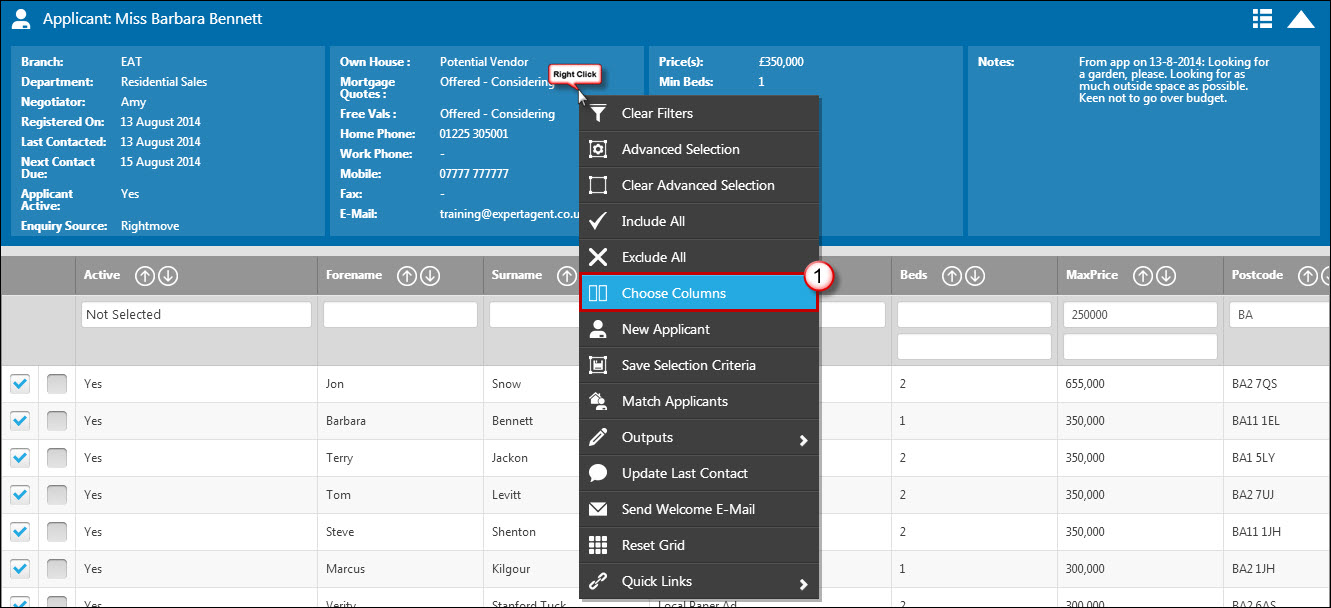 1. Go into the relevant grid, right click and select 'Choose Columns.'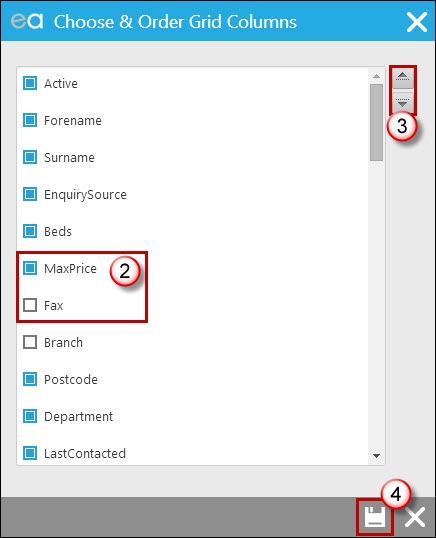 2. Tick all of the columns that you'd like, and ensure any columns you don't want are un-ticked. 
3. Use the arrows to order your columns – simply click on the column you would like to move and use the up/down buttons accordingly.
4. Click 'Display' to save your changes and set up your grid.
Another thing you need to set up from your grids, if you'd like to use them, are your saved selections. Saved selections are great when you want to keep an eye on a more specific selection of data – for example properties on the market for over £250,000, or commercial applicants looking for offices to buy/lease. It's likely over time you'll need to create a number of saved selections. To do this: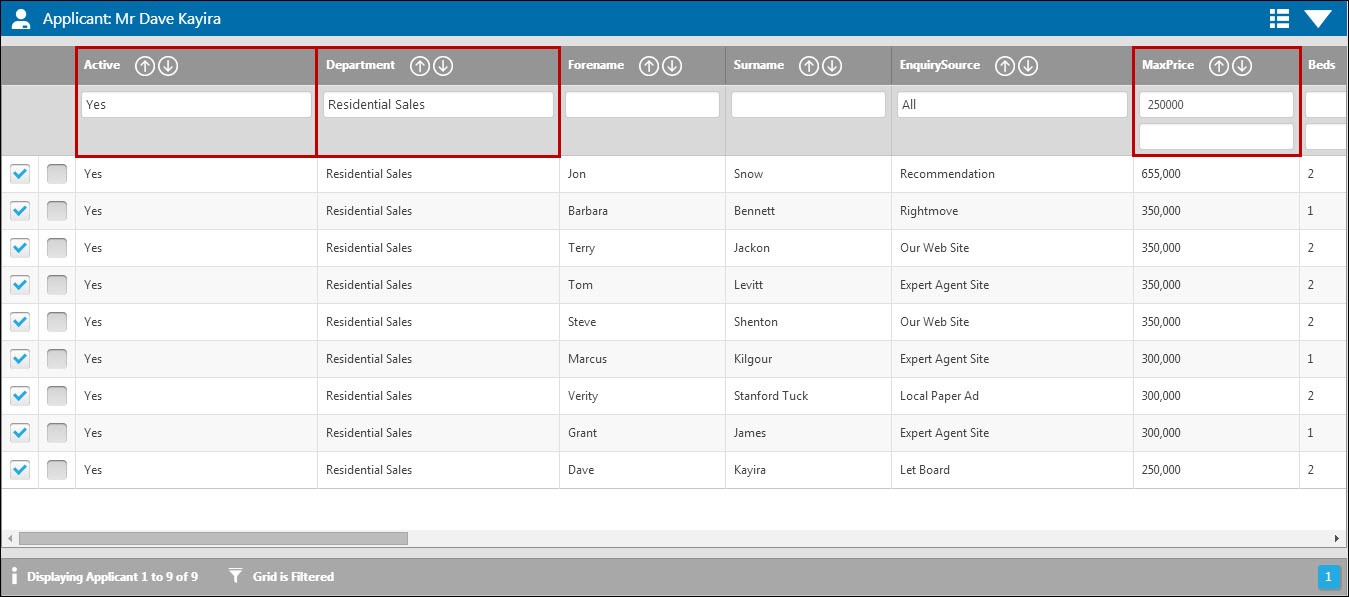 Apply your desired filters to your grid. For example here I've filtered on active residential sales applicants with a minimum budget of £250,000.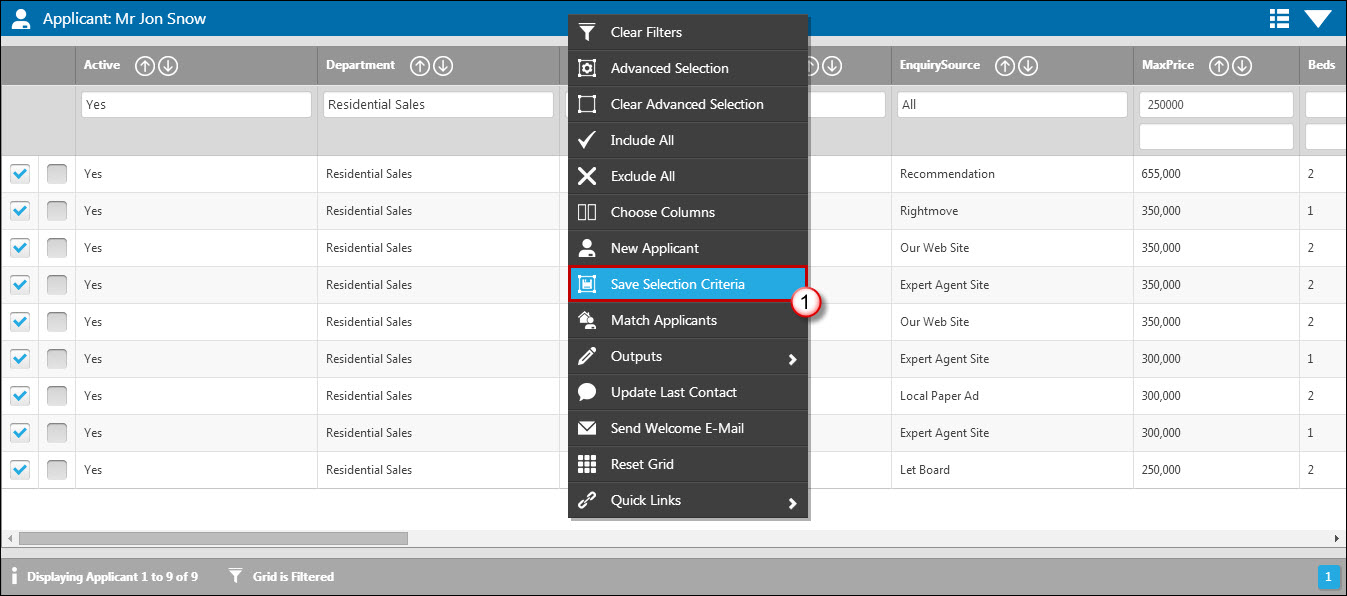 1. Right click – 'Save Selection Criteria.'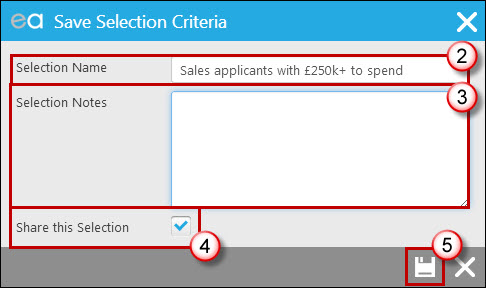 2. Give the saved selection a suitable name.
3. Add notes if relevant.
4. Tick 'Share' if you are happy for colleagues to use this saved selection.
5. 'Save.'