To create appointment confirmations, you need to be in the appointment record itself. 

1. Right click – 'Create a Letter.'

2. Find the letter you've saved that you want to use, and click on it. It's worth checking the format is correct in the column on the far right before clicking on any of the letters.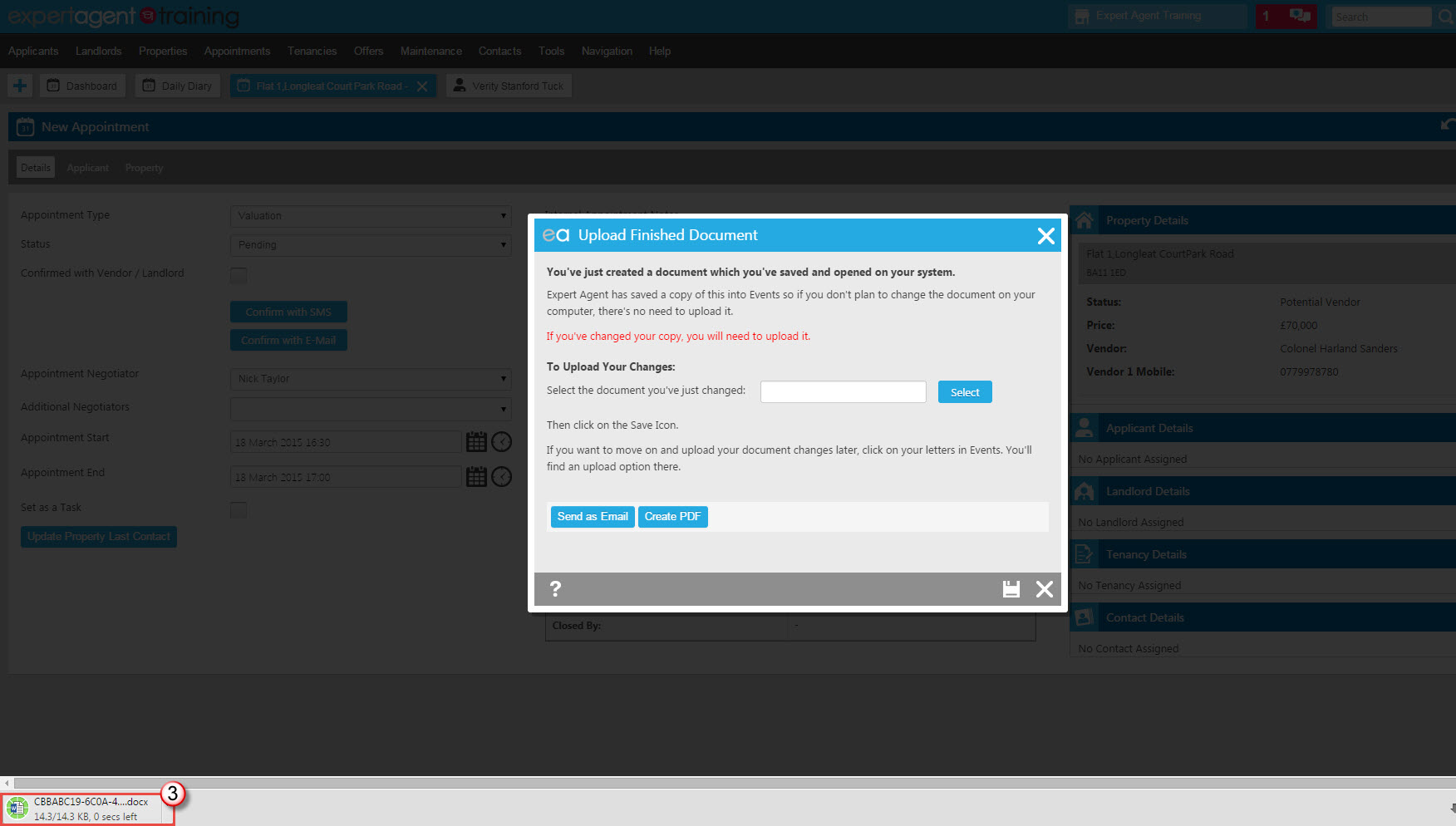 3. A download bar will appear at the bottom of the screen. Once the file has finished downloading, click on it to open: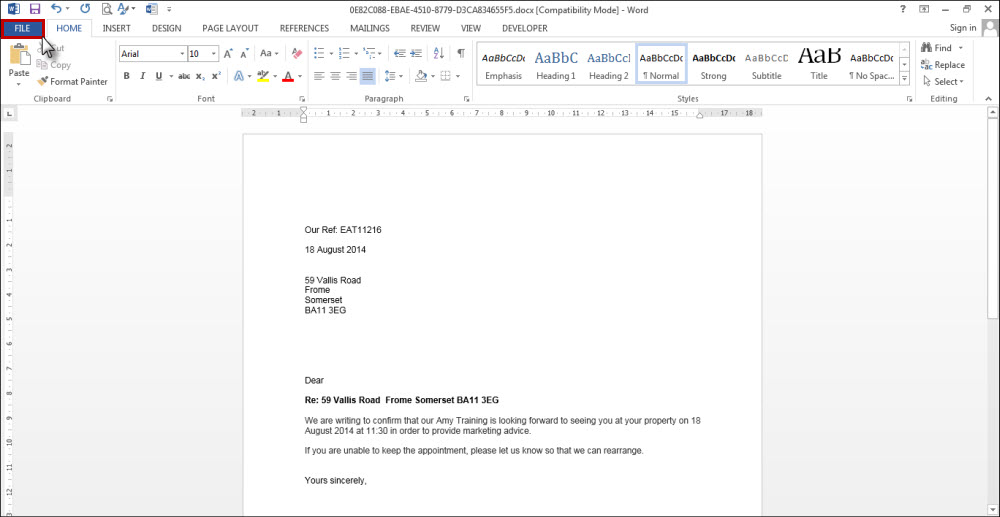 Your letter will open for you to sense check. Use the 'File' option to print the letter, if needed. To email the letter:
4. Go back to Expert Agent and click 'Send as Email.' Please note, if you made changes to the letter when it opened in Word, you need to save those and upload the saved document where it says 'Upload Your Changes' before clicking to send.
5. Edit the email subject if necessary.
6. Select the recipients from the drop down of available options (you can also cc other email addresses if needed). If when you enter the vendor details you enter more than one email address separated by semi-colons, or if you enter a second vendor, there will be multiple options in this drop down all listed separately. 
7. Change the name of the attached letter if you'd like. This makes it clearer for the recipient as the system designates each letter a random file name by default. All Word letters get sent as attachments.
8. Check you are happy with how the email will read – the main thing the email needs to do is to make it clear that there is a letter attached for their attention.
9. Click 'Send E-mail.' 
A confirmation will appear when the email has been sent. 
You may wish to also prepare a market appraisal form for the valuer to take out to this appointment and complete. The benefit of doing this is that you can set it up to pull any notes you've already made/anything you already know onto the form. To create a market appraisal form for a valuation you would repeat steps 1 – 3 above, just selecting a different document from your template grid to open and print.