We're supporting a small charity called the Turing Trust which helps to educate in Ghana - partly through the donation of used computer equipment. We'd like you to help us.
 Turing Trust was founded by James Turing the great nephew of Alan Turing, founder of modern computing, hero of Bletchley Park Enigma codebreaking, and the subject of the recent film "The Imitation Game"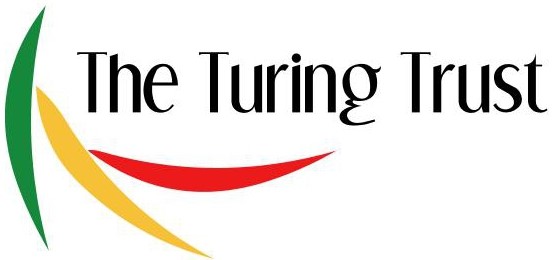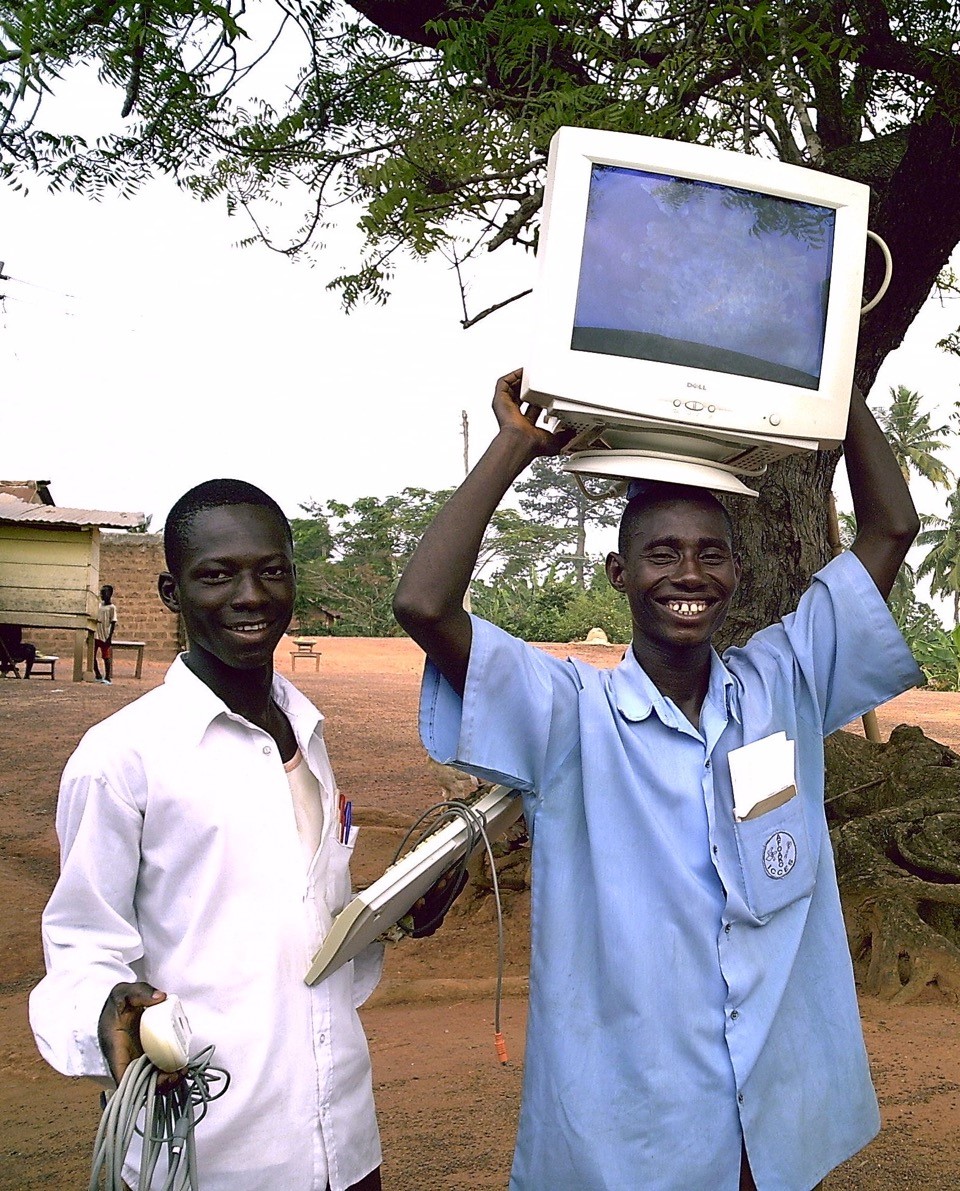 James Turing comments
'Of all the things afflicting those in the developing world, a lack of opportunity does the most to ensure that people do not break free from the cyclical nature of poverty. This became abundantly clear to us when we first travelled to Ghana in 2009 and saw first-hand the desperation in which so many live every day. Above all, we were shocked at how a local school managed to operate, let alone deliver an effective education, with only a single textbook to instruct over 50 students. Searching for a way to help the school provide a chance for its students to break free from poverty, we had only look to one of the founders' great-uncle for inspiration, Alan Turing, father of computer science, who once said that "We can only see a short distance ahead, but we can see plenty there that needs to be done".'
The Optional £1 per month donation - how it works and how to remove it
We add an optional £1+VAT per month donation on every direct debit payment. We've got nearly 1500 direct debits at present and we'd like to think we'll raise at least £500 per month for them
If you donate £1, we'll send you a press release that you can use to explain how you are helping. 
So, as well as feeling good, you'll get some practical benefit.
HMRC's rules regarding charity collection are strict. As we and you will derive some benefit from the donation (in terms of promotion or marketing), we have to levy VAT.
If you don't want to pay the £1+VAT donation, it is very easy to remove it from your direct debit.
Any super-user can follow the steps below: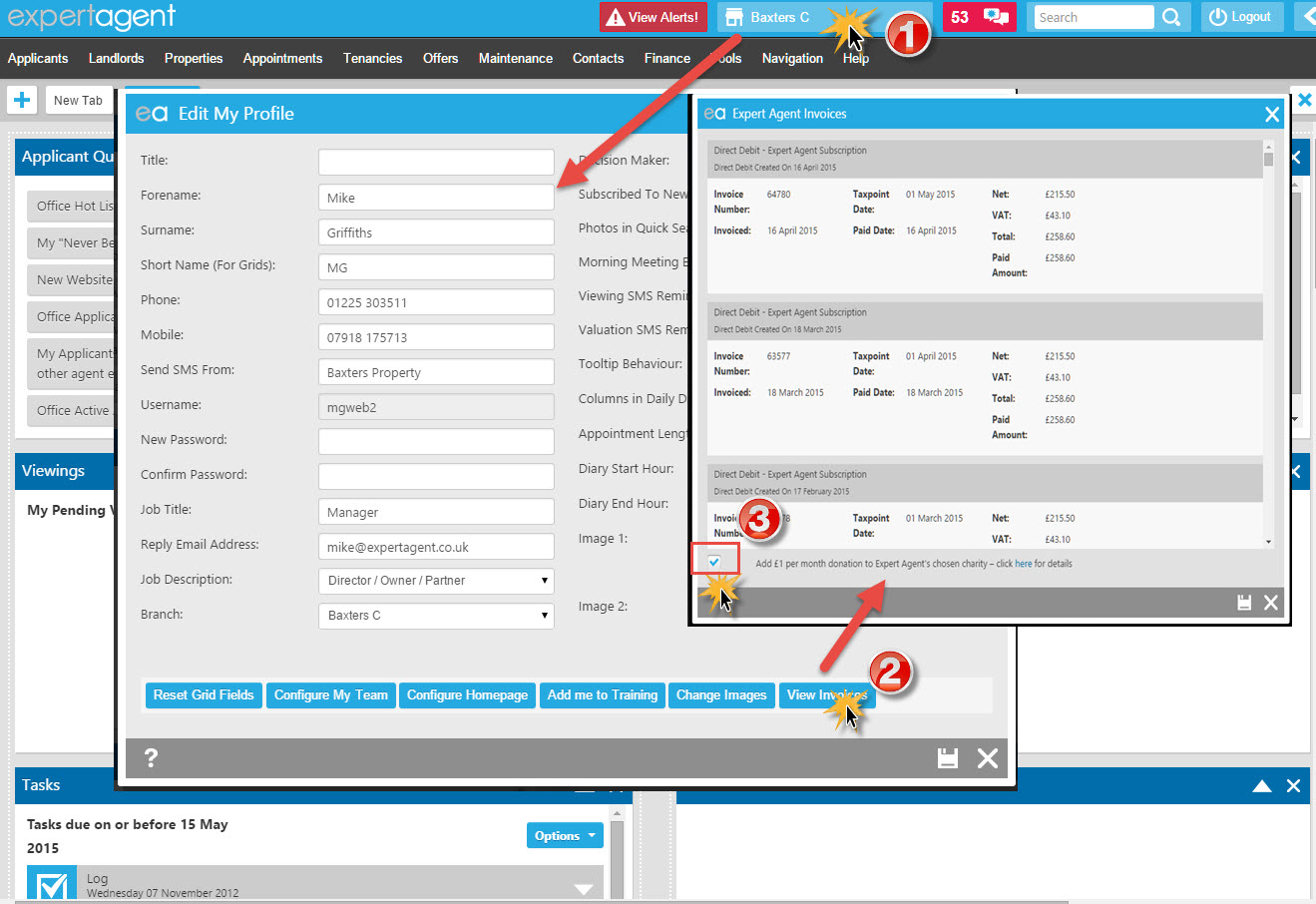 1. Click the button to open your Expert Agent profile
2. Click View Invoices in the bottom right hand corner
3. Remove the tick in add £1 per month donation to Expert Agent's Chosen Charity.
You'll get a confirmation and you'll be able to click into your latest bill and reprint it without the donation either from the invoice list or from the billing notification email - both link to a "live" copy of the invoice. Once you've removed the tick, you won't need to do this again.
If you would prefer us to do it, please log a support ticket or email This email address is being protected from spambots. You need JavaScript enabled to view it.. However, we'd be really grateful if you would please have a go at doing it yourself - it will take less time than typing a ticket or email.