Ravensworth is a third party company that can design and create property particulars such as brochures and window cards. Once the documents are created for you, you can integrate them into expert agent and receive high quality prints of the brochures from Ravensworth.
Firstly you will need to make contact with Ravensworth to let them know what you have in mind for your brochure and/or window cards from Ravensworth (please click here for their details). Please bare in mind however, if you are not sure what you want before making contact, they will be able to send you some examples. Once you have made this contact they will send you the word documents of the brochure templates for you to use in expert agent.
When the template document is received, you will need to apply the relevant merge codes into the template to replace the existing ones. 
The document may be sent to you looking similar to the image below: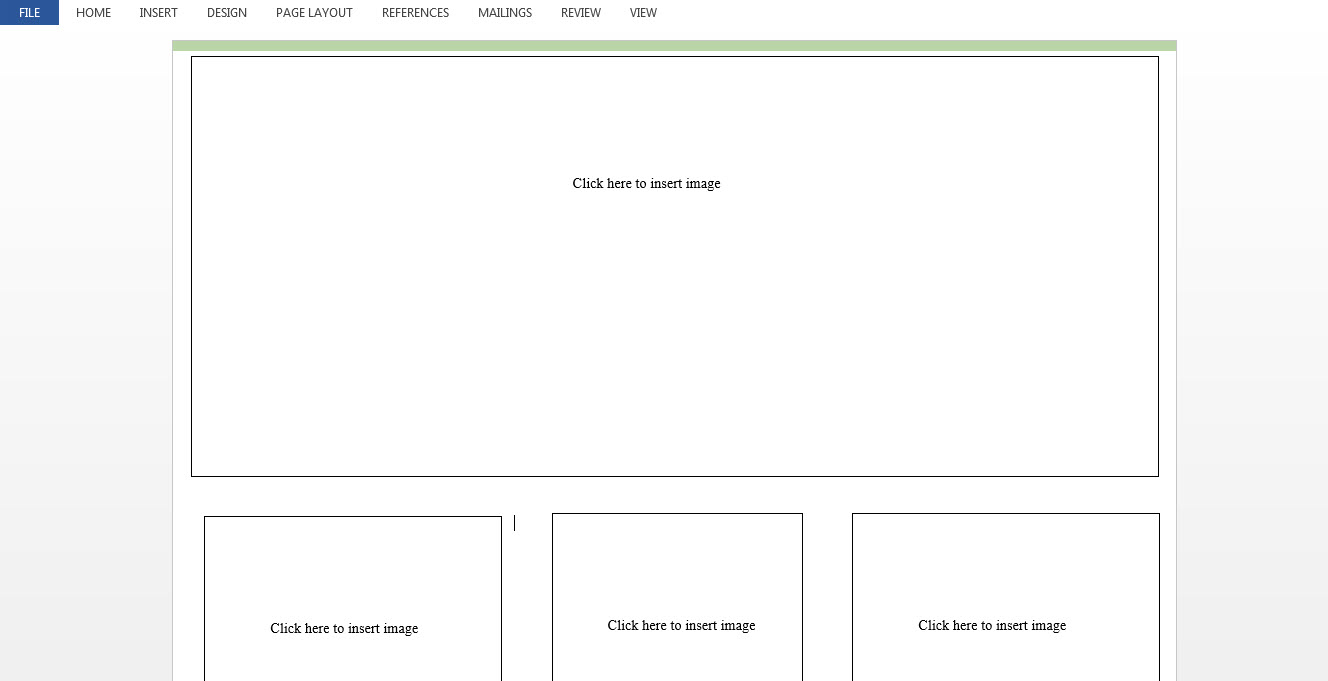 From here, you will simply need to enter in the relevant codes by opening up the merge code table in expert agent. To access this, go to the template grid in expert agent, click 'edit' on any word document and select the tab for 'open merge code table'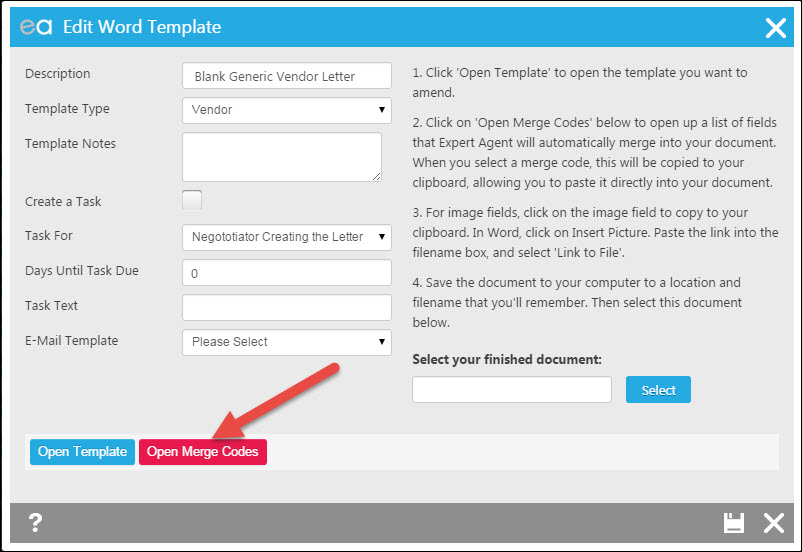 You will need to update the codes according to the layout of the template and insert image codes (as pictured) as well as any text codes. Once you have inserted the relevant codes, it should look a bit more like this: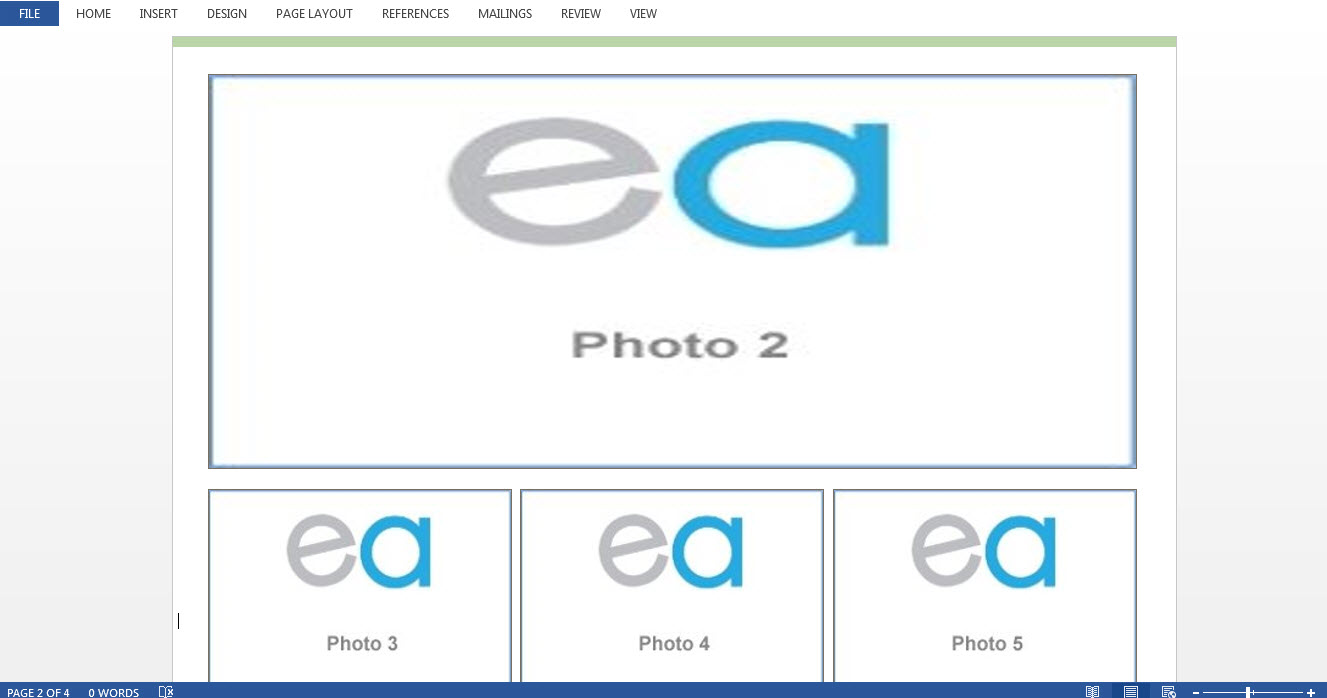 Now that the codes have been updated, you will need to upload this word document into expert agent as a new template (once the file is saved in your documents/desktop, in expert agent, go to tools > configuration > templates > add new template and then upload the saved word document).
Now this is saved as a template in Expert Agent, you can apply it to any property by following the usual process for creating a brochure. However, you will have the option to send the completed PDF to ravensworth for them to print.
In order to do this, go into the brochures tab in the property that you would like the brochures for, select Brochure export and then select 'send to Ravensworth'

Once you click on this option, you will then see a pop up asking you which brochure you would like to upload (website or office), your Ravensworth Customer Code, the quantity of which you would like to be printed and brochure format.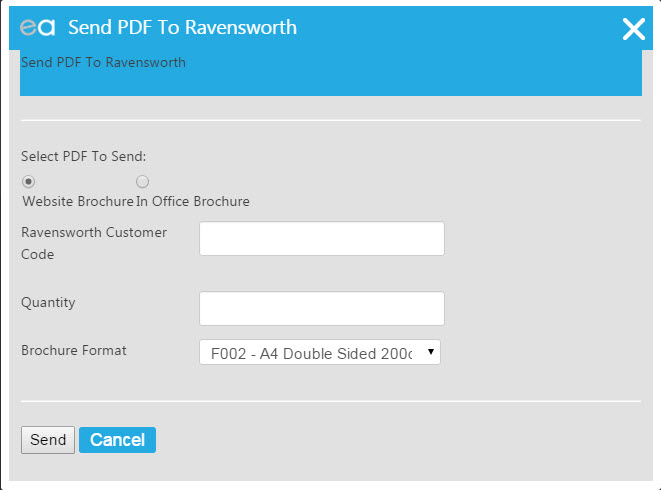 Click on 'send' when the details have been entered and this will send the order directly to Ravensworth.