You can create your business page from your own personal account, or create a new account. Facebook accounts are personal but pages (whilst owned by an account) can be administered by anyone that the account holder wants to have administrator rights.
The easiest way to get started is to go to this web address:
https://www.facebook.com/about/pages
There will be a 'Create Page' button you can click on:
Options will appear asking you to classify your new page. Click on the relevant option (Local Business or Place has been used in the example below):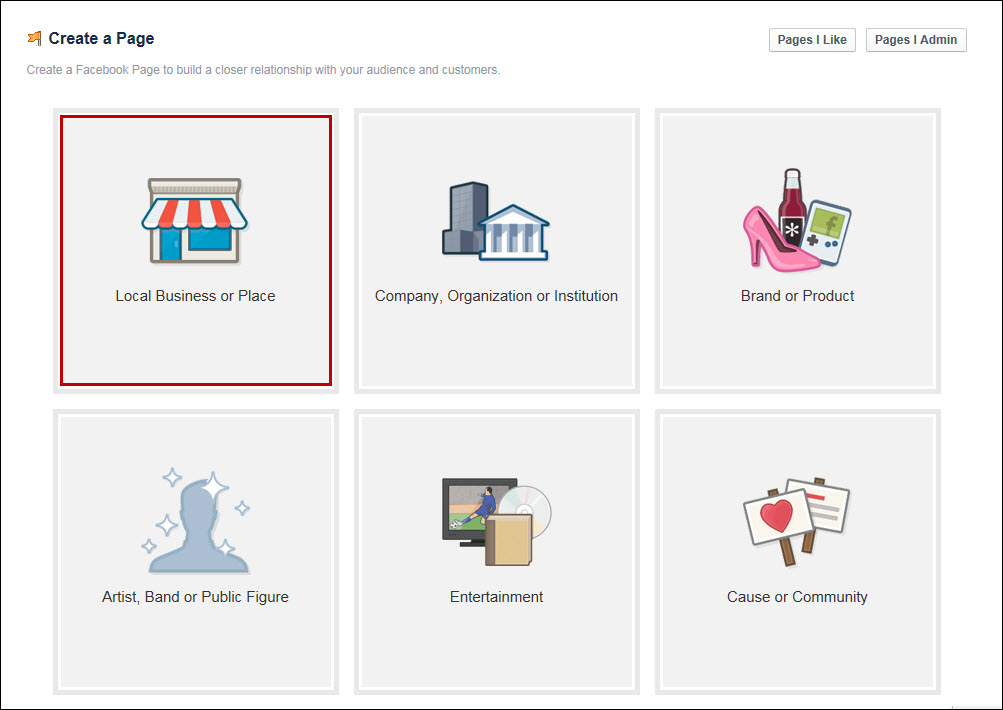 The following screen will appear: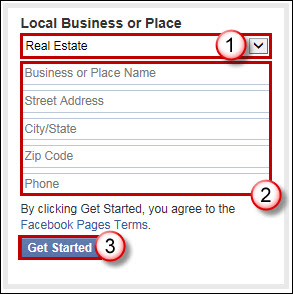 Classify your business - the most appropriate option in the list is likely to be 'Real Estate'.
Enter the business details.
Click 'Get Started'. You may wish to look at the Facebook Pages Terms before doing this, via the blue link above.
You will then be guided through a 4 step wizard to set up your page.
Step 1 - 'About'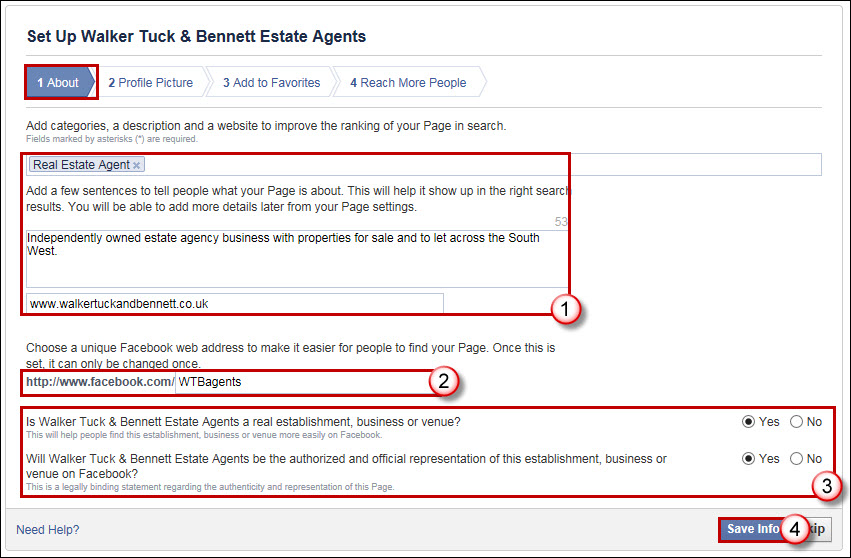 1. Select a category for your business, write a brief description and enter your web address.
2. Choose a unique Facebook web address for your page.
3. Answer the questions at the bottom of the screen.
4. Click 'Save Info'.
Step 2 - Profile Picture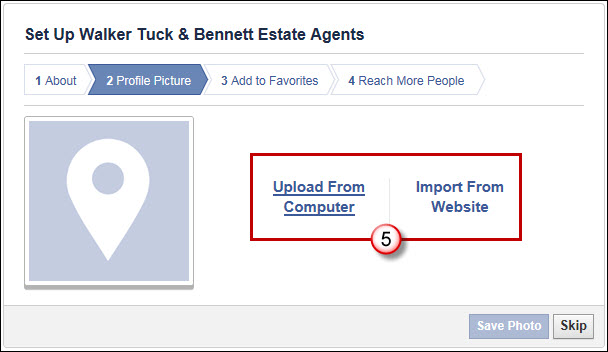 5. Choose to either import a logo/profile picture from your website or upload an image from your computer.
Step 3 - Add to Favourites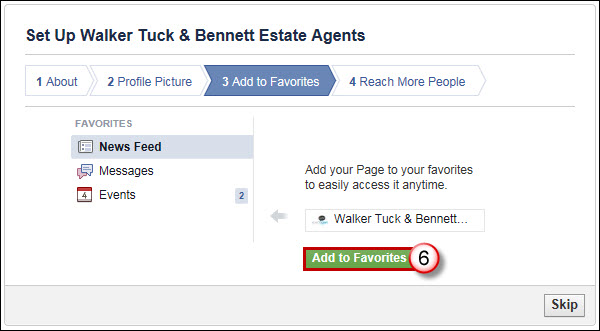 6. We recommend you add your new page to your favourites so that you can access it easily whenever you need to.
Step 4 - Reach More People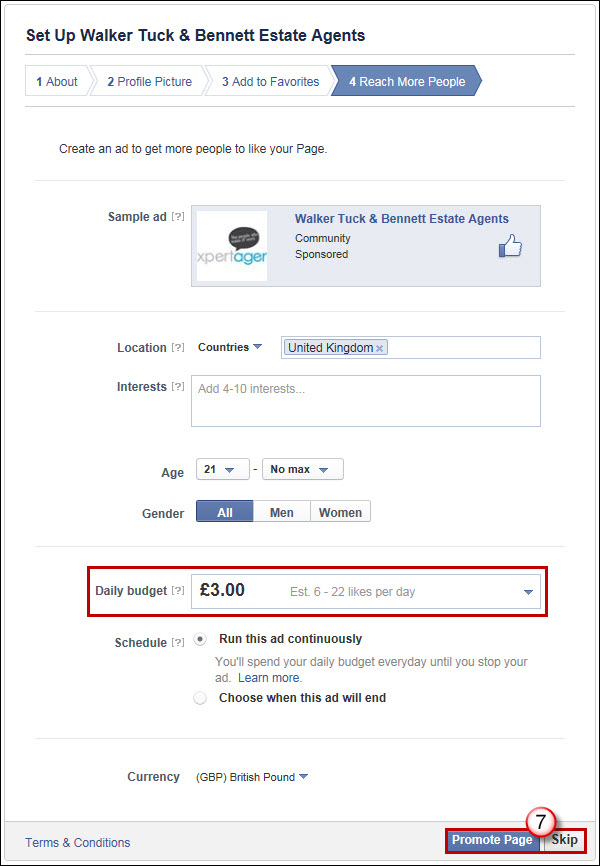 7. Step 4 is optional, and allows you to have your page promoted on Facebook (encouraging likes) for a specified daily cost/budget. If you want to do this, select your daily budget from the drop down and click 'Promote Page'. Otherwise, click 'Skip'.
You will then be taken to your new business page. The next thing to do is encourage people to 'Like' and 'Follow' your business page so that you can interact with them.
More:
Building an audience for your page