Saved Selections is a fantastic feature which extends the efficiency of Quicklinks even further by allowing you to create your own Custom Quicklinks.
Saved Selections give you freedom to build and create your own links to suit your day to day role, allowing you to access your word load quickly and easily. These are used in conjunction with the standard Quicklinks we provide.
It is very simple to create your own Saved Selections starting from any grid in Expert Agent.  In order to achieve this you need to place filters on the relevant grid to display the records you wish to work with.
In this example we are going create a Saved Selection showing what offers are due to complete in the next month.

Hover over 'Offers' in the EA Top Menu and select the 'Grid' option.  This action will open the Offers Grid.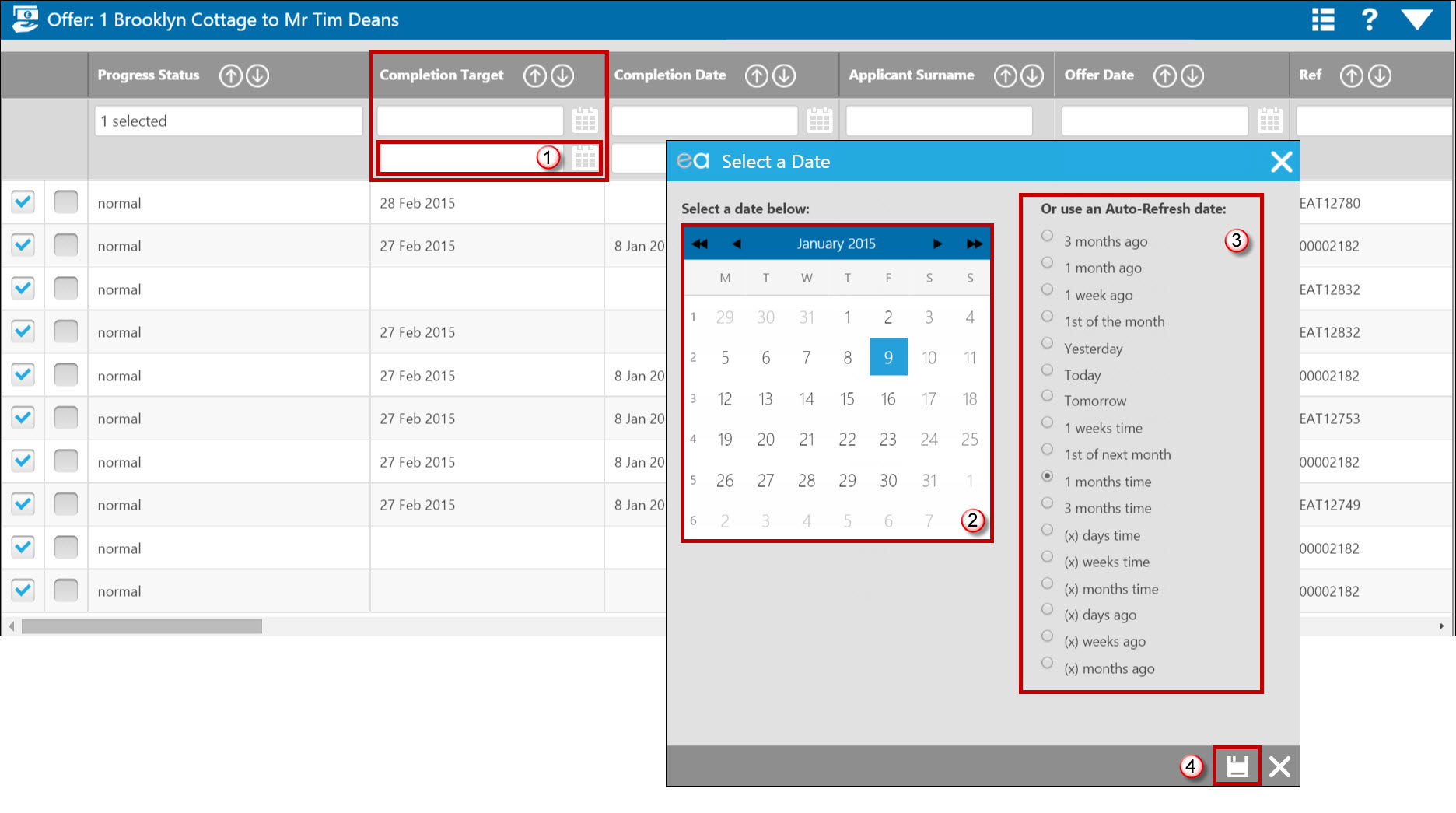 Start placing the relevant filters in the grid.  This example is a simple one filter selection however you can place as many filters on the grid as needed to obtain the correct selection. Using 'Date' filters will open the 'Select a Date' popup.
Use the calendar option if you wish to select set dates for the selection.
Alternatively, use the 'Auto-Refresh' date option to keep your selection dynamic. in this example we are using the '1 Months Time' option.
Remember to Save!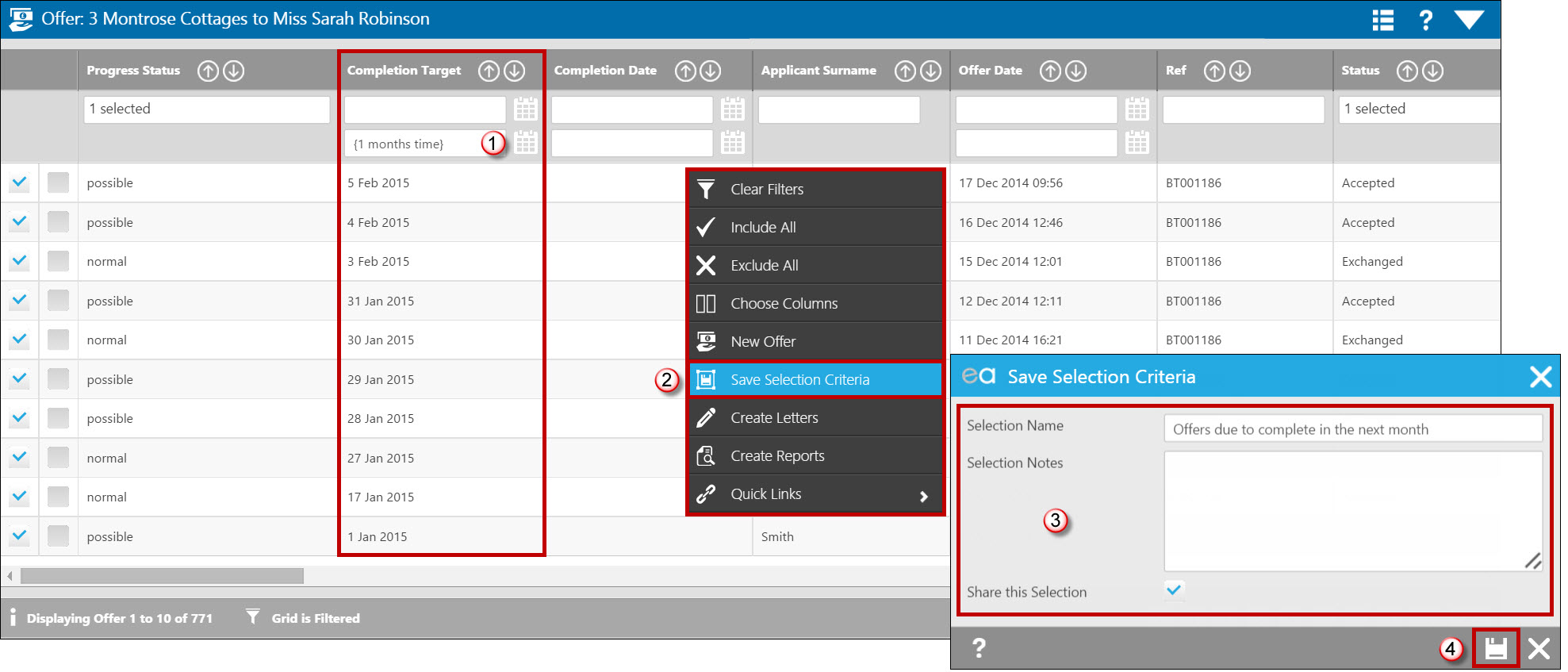 The filter has now been applied to the grid.
In order to save the selection, right click and select the 'Save Selection Criteria' option.
Give your selection a name, add any notes if needed and tick the 'share' option if you would like your new Saved Selection available for everyone else in the office.
Remember to Save!
In order to find your new Saved Selection, go to either the Offers Dashboard or Right Toolbar and select the edit/cog icon.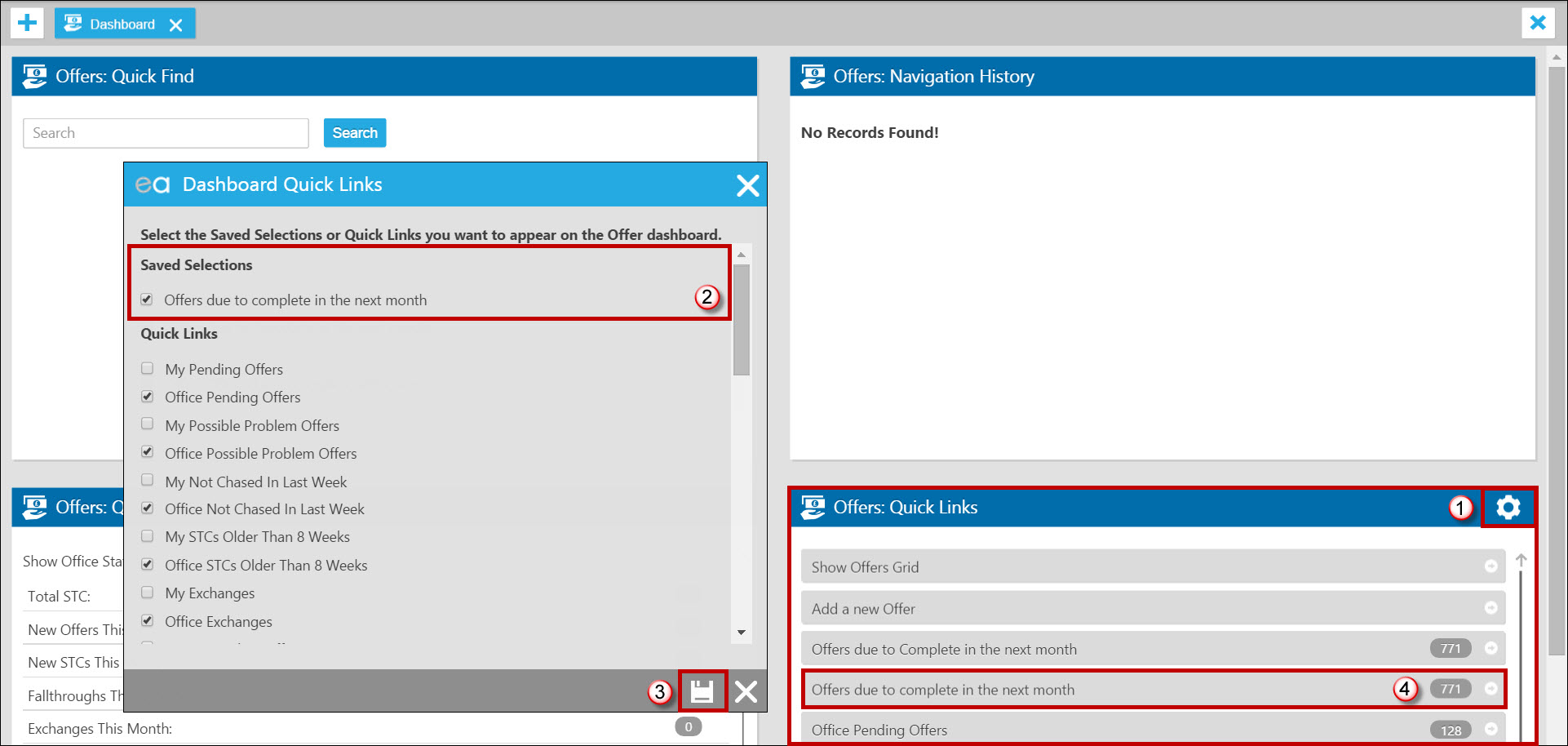 Click on the cog or edit icon to open your list of available Quicklinks and Saved Selections.
Tick your new Saved Selection.
Save your changes.
Your new Saved Selection will display in your list of Quicklinks.
If you would like to view the full list of Saved Selections setup in the office, delete any no longer in use or share your personal Saved Selections simply follow the steps below:

Hover over Tools in the EA Top Menu and select the Saved Selections option.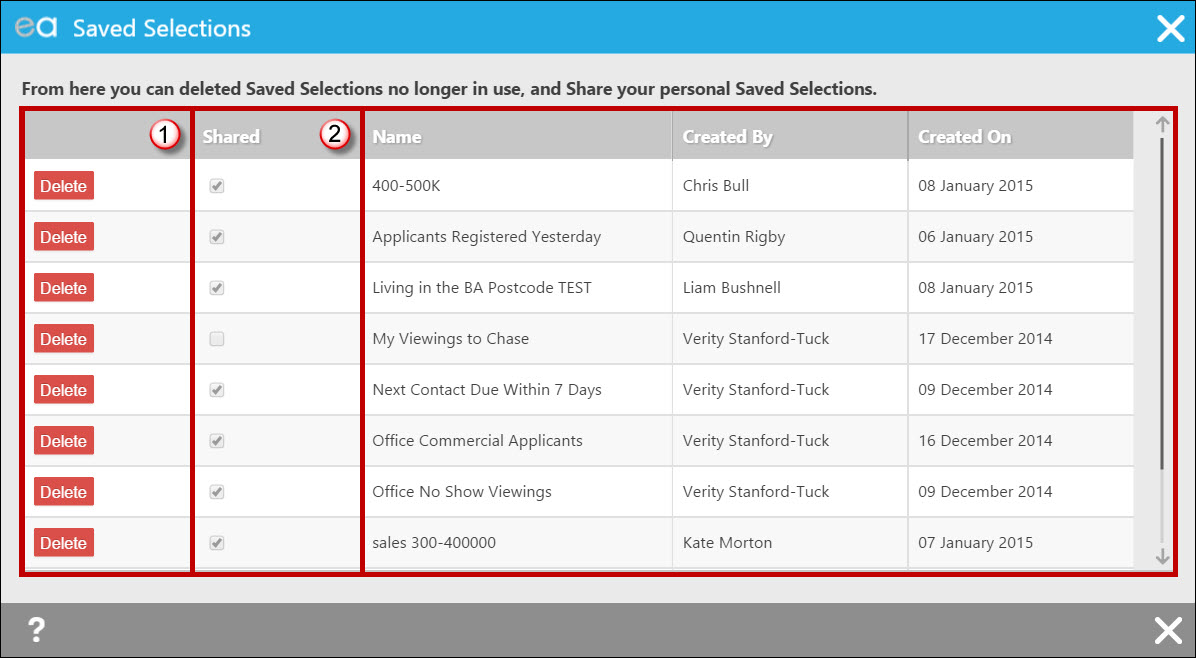 Delete any Saved Selections no longer in use
Share any of your personal Saved Selections with the rest of the office.