Following the Foxtons expose on TV, more and more agents want to give their vendors access to their property information such as Viewings history, Offers etc.  In order for this to happen the property will need to be marketed.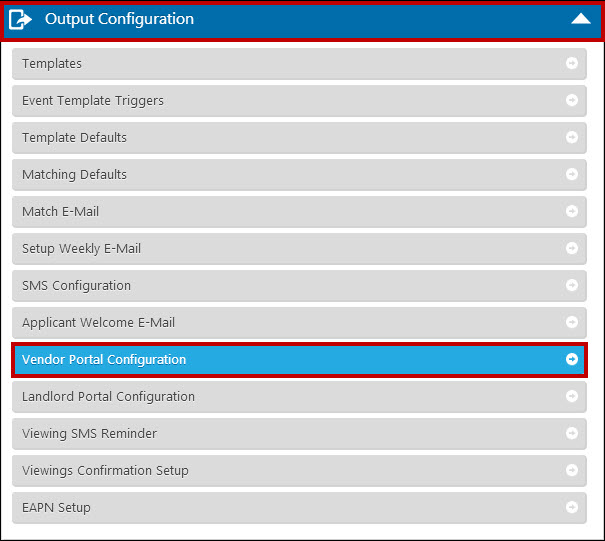 Expert Agent lets you send this information to selected vendors through Vendor Portal Email.  You can send your vendor a "Vendor Portal E-Mail" which will show various page tabs with information on their property.  You can choose what information (what page tabs) you want them to see.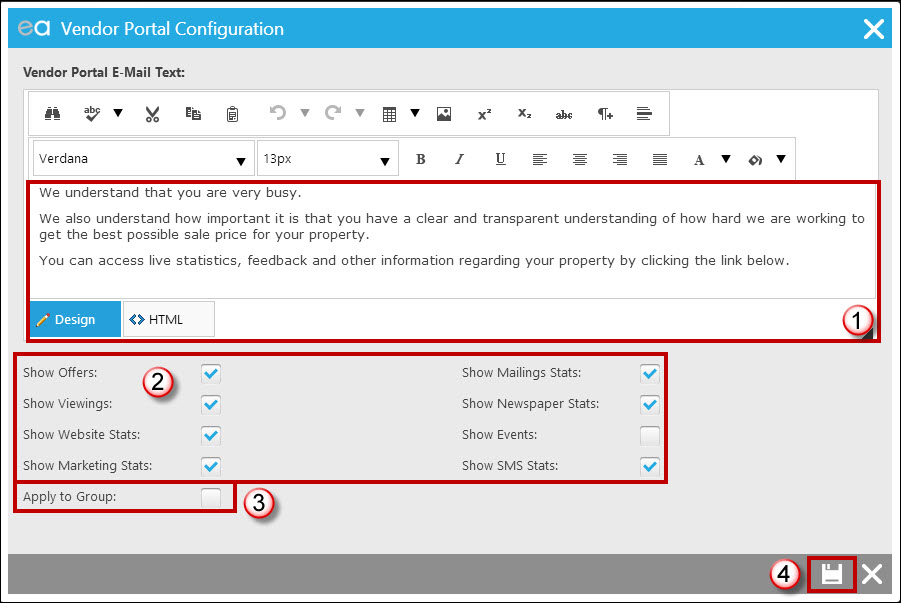 Configure the Vendor E-mail default text.  N.B. As with many emails within Expert Agent, the salutation of the email is automatically added when you send it.  In this case, the Vendor Portal email uses the Vendor Title and Vendor Surname.  
Tick the relevant boxes to show the information you want your vendors to see. (Assuming you send them an invite e-mail.  They can't see anything without one.)
Show Offers - This will display all offers associated with the property.
Show Viewings - This will allow the Vendor to see any viewings against the property as well as any viewing feedback logged.
Show Website Stats - This will enable the Vendor to view any website stats.  Please note this will only display your website stats as opposed to those from the portals.
Show Marketing Stats – Mailing Stats - This enables the vendor to view details of any mailing stats
Show Events - This will enable the Vendor to view any events that have been added to the property.
Show Portals - This will enable the Vendor to see which portals the property is/was being advertised on
SMS Stats - The enables the Vendor to view details of any SMS-based stats
    3. Select whether you want to apply this Configuration to just this office or to the group (if you have multiple branches).
Example: How the Vendor Portal Email will show in the front end of Expert Agent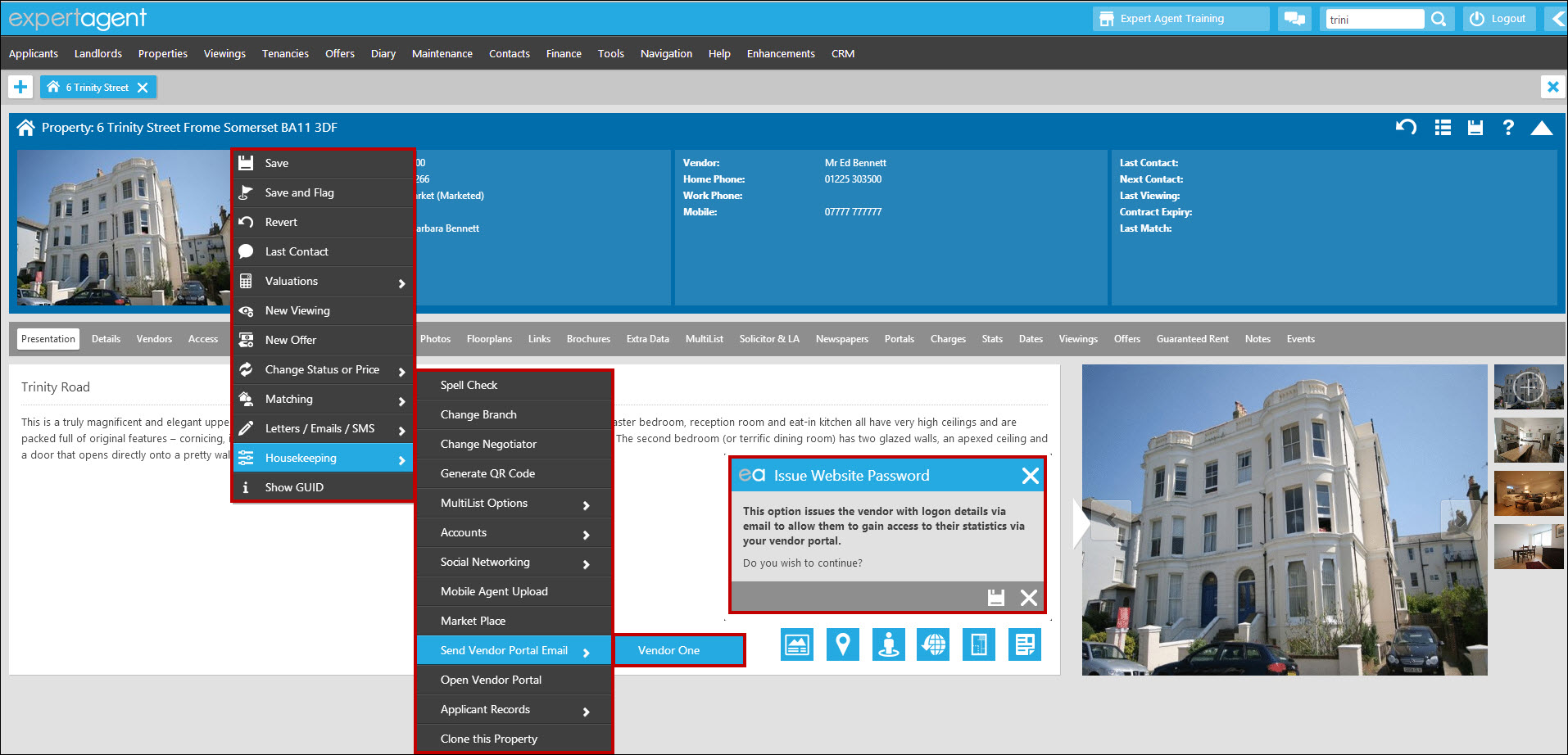 To send the Vendor Portal email, start from the Property Form. Right click, or click the list button (top right) to launch the Action Menu. Hover over housekeeping, and you'll see the option to Send Vendor Portal Email. Hovering over that option, you can then select which vendor you would like to send it to. N.B. Your property must have a Marketed status in order to send the Vendor Portal Email. 
Example: How your Vendor will see the Vendor Portal Email