Expert Agent has reliable overnight feed to On The Market.com, and an instant live feed to Zoopla and Rightmove.
In addition, we've got feeds to The Guild, Fine and Country, The Property Experts, Mayfair Office (via Homeflow). 
Rightmove's live feed is £5 per month. 
In addition, we have an XML feed which you can ask us to set up and maintain for you. We will give you FTP access that you can pass to a third party web designer or a portal that we don't feed directly. This is counted as a portal feed
It's free to upload to 3 portals per branch.  After that there is a monthly charge of £20 for each portal you subscribe to.  If you have opted for an XML feed to power your own website this is counted as 1 of your 3 free feeds.
To get Rightmove, Zoopla, OTM, Guild and Fine & Country portal feeds set up, you need to contact the portal themselves. We've given them a control panel that lets them add your account numbers and passwords for their service
To set up an XML feed, you need to contact our support team - please log a support ticket. 
You have got the ability to stop a feed whenever you want to and you get the ability to resend all data. We'll sometimes use this if a portal has got into a muddle
The options to do this are under Tools  ->Configuration -> Property Configuration -> portals as below:
Portals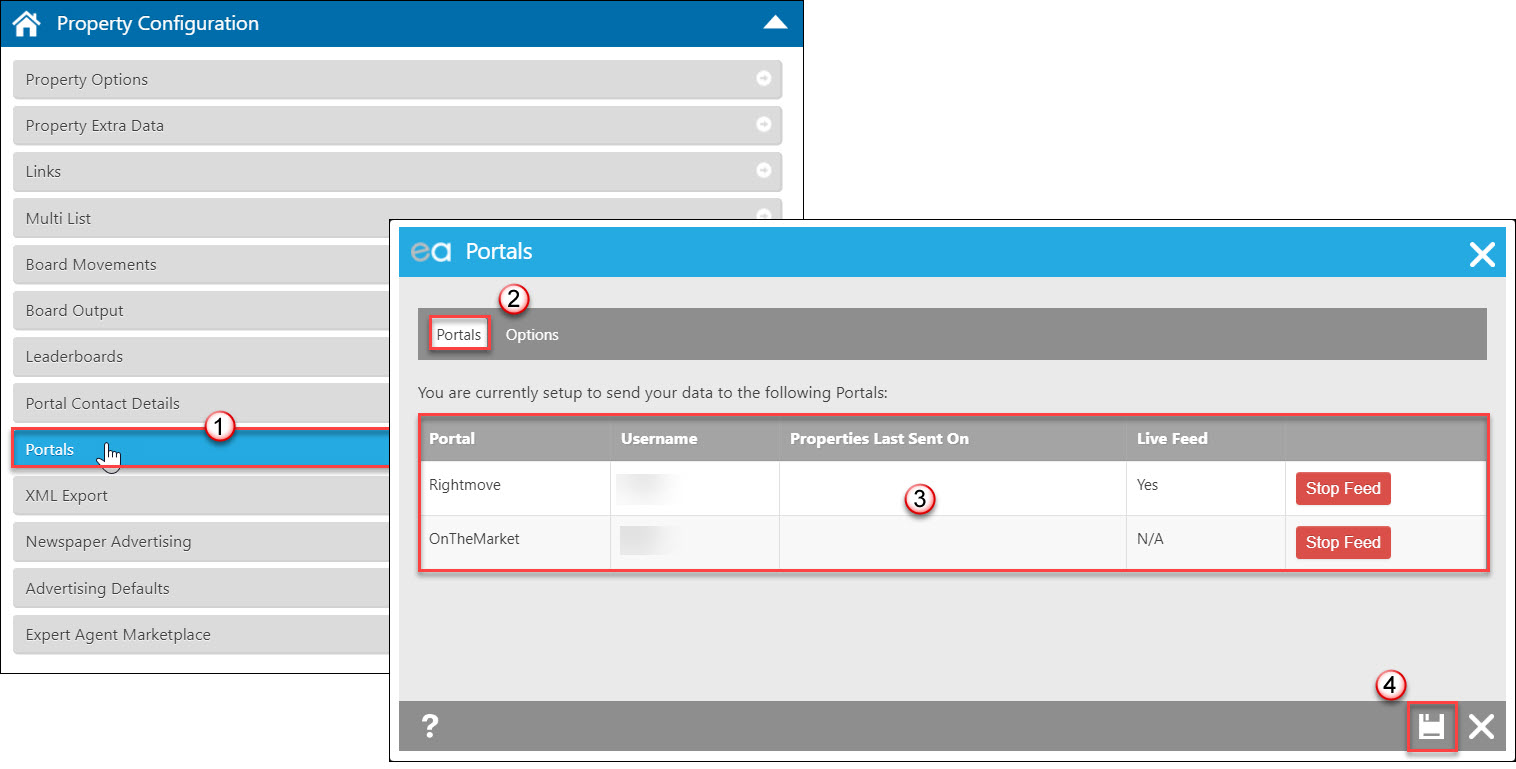 Select the 'Portals' option.
Select the 'Portals' tab.  
This list simply shows the portals you are currently feeding to, your username and when the properties were last sent. The 'Live Feed' column is relevant to Rightmove and Zoopla only.
Save.
Options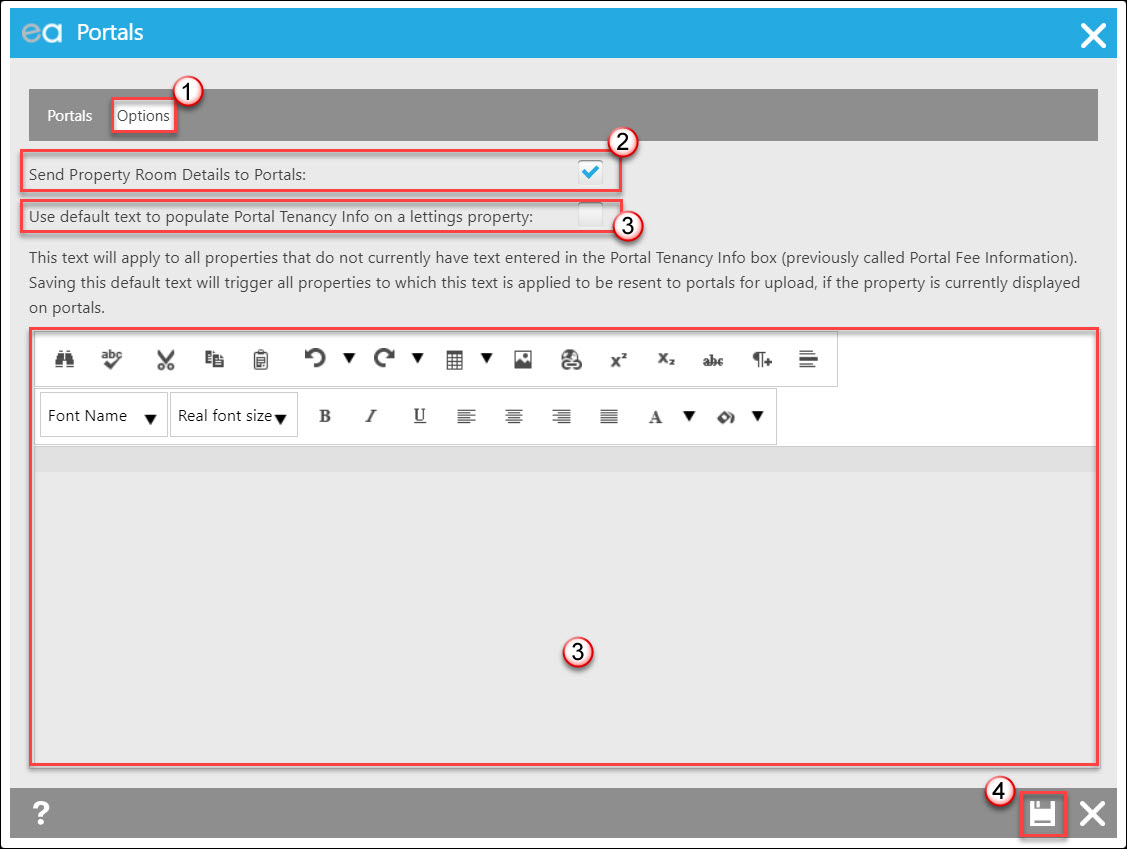 The Options tab gives you the option to add in your default portal tenancy information text.  
You can also tick to send Property Room Details to Portals.  This will be ticked by default as we recommend that you do this.  
Ticking this box will allow you to type into the text box below.  When you tick the box you will get the following tick box below: 
Press Save to save and exit.