Provided you have the correct permissions set to allow template editing you will have the option to edit your template text, add branding, property images etc. If you have this permission enabled you will see the Edit/Clone/Delete options listed next to each template in the "Our Letters" page tab, shown below:

Click into the "Our Letters" page tab to show the list of your standard templates.
Ensure the Template Type is set to the required type - it will default to the form type you are working in (applicant, landlord etc).
Ensure the format is set to Word.
Find the template you wish to edit and select "Edit" as shown above.
You will then be shown the "Edit Word Template" screen.  You should be quite familiar with this screen now.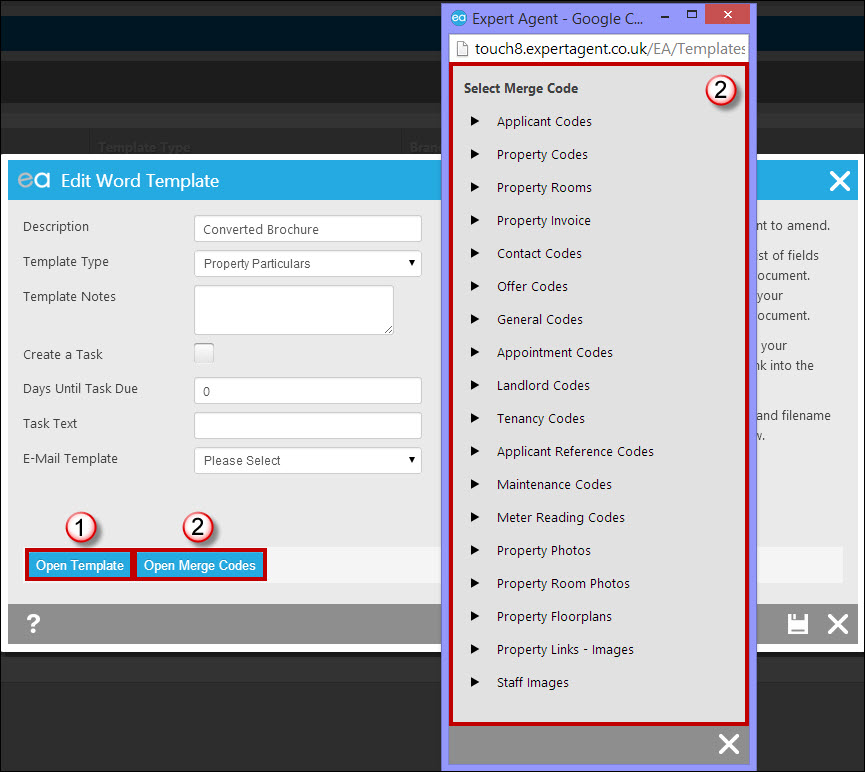 Choose Open Template – You'll see the document download and display in the bottom left hand corner. Alternatively press CTRL + J to see your downloads. Click on it to open it in Word.
Choose Open Merge Codes – This opens a list of codes in a separate browser window.  This is designed to float alongside your Word Doc when editing in a few minutes.
In this example we will assume we are editing an existing template.  All our methods including creating a new template and cloning EA sample templates are all edited in the same way.  The template will open on the screen and look quite similar to this: We've reduced Word to 2/3rds screen width and dragged the little Merge Codes pain alongside so we can see and click into both.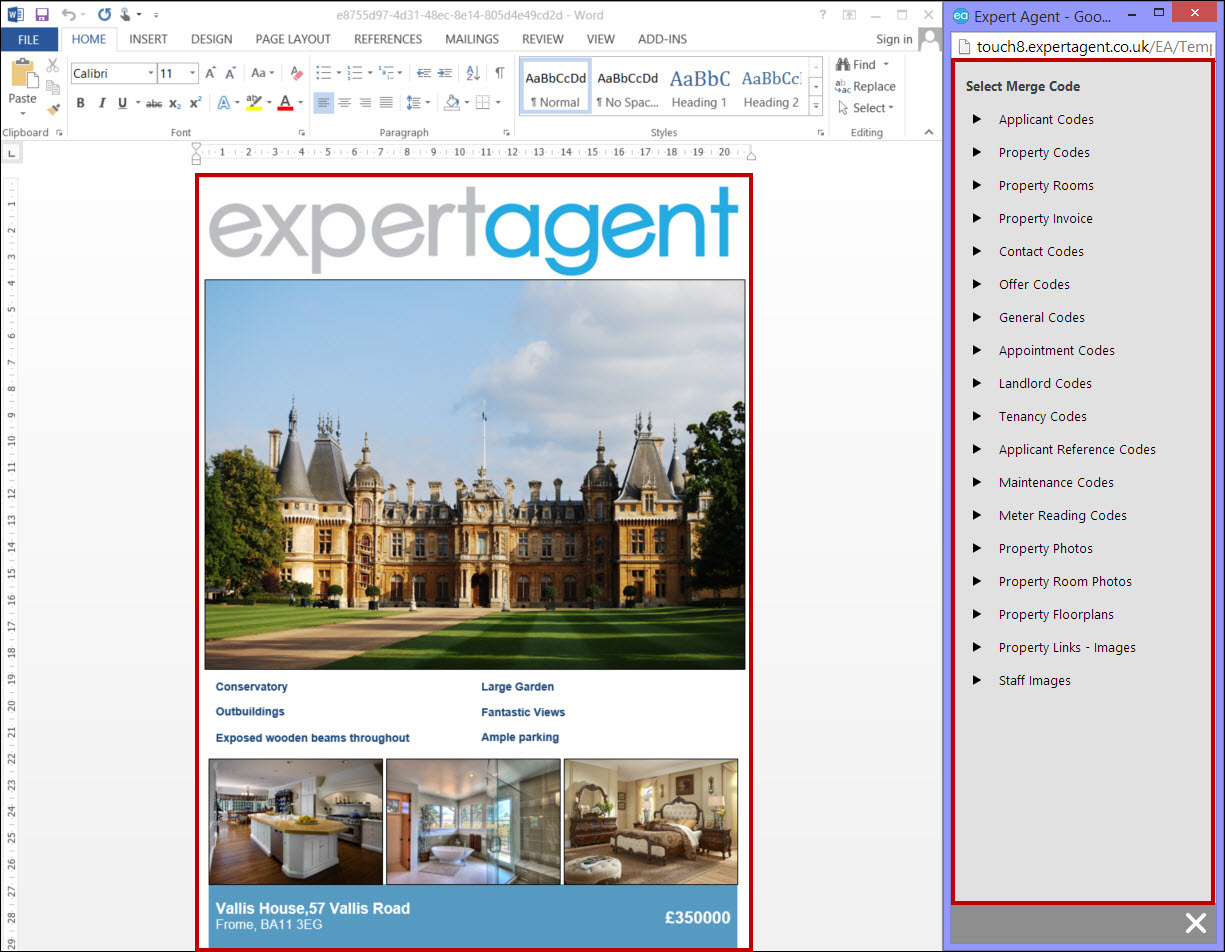 We now need to edit the content and replace certain text and images with merge codes.
There are 3 types of data you will need to add – Custom Graphics (such as logos), Expert Agent Property Images and Expert Agent text merge fields.
More:
Inserting Expert Agent Text Merge Fields
Using Expert Agent Image Merge Fields