We now need to consider getting all aspects into Expert Agent.  We have determined the reason this potential vendor is selling is their intention to upsize.  You may want to consider adding them into Expert Agent as an Applicant to send them some of your suitable properties.
In order to achieve this simply open the property form from the appointment form as follows:

Click on the assigned property under 'Property Details'.  This will open your new property form.
The Property Form has the same attributes as all other forms:

The Tooltip – Providing a snapshot of the record's important information. 
The Page Tabs – All of the information regarding the property is arranged onto these.
The Action Menu – Accessible via a right click or from the 'Show Menu' icon, the action menu contains the work flows available from the property form.
A lettings property form will have some additional page tabs for extra details such as occupier details, landlord details, information on utilities, and so on.  These are covered in the Lettings Sections of the manual.
To add your potential vendor to your mailing list:

Right click on your property form to open your Action Menu containing the various property workflows and hover over 'Housekeeping'.
Hover over 'Applicant Records'.
Select the "Create Applicant for Vendor One" option.
This will create your Potential Vendor as a new Applicant and present you with the new applicant form.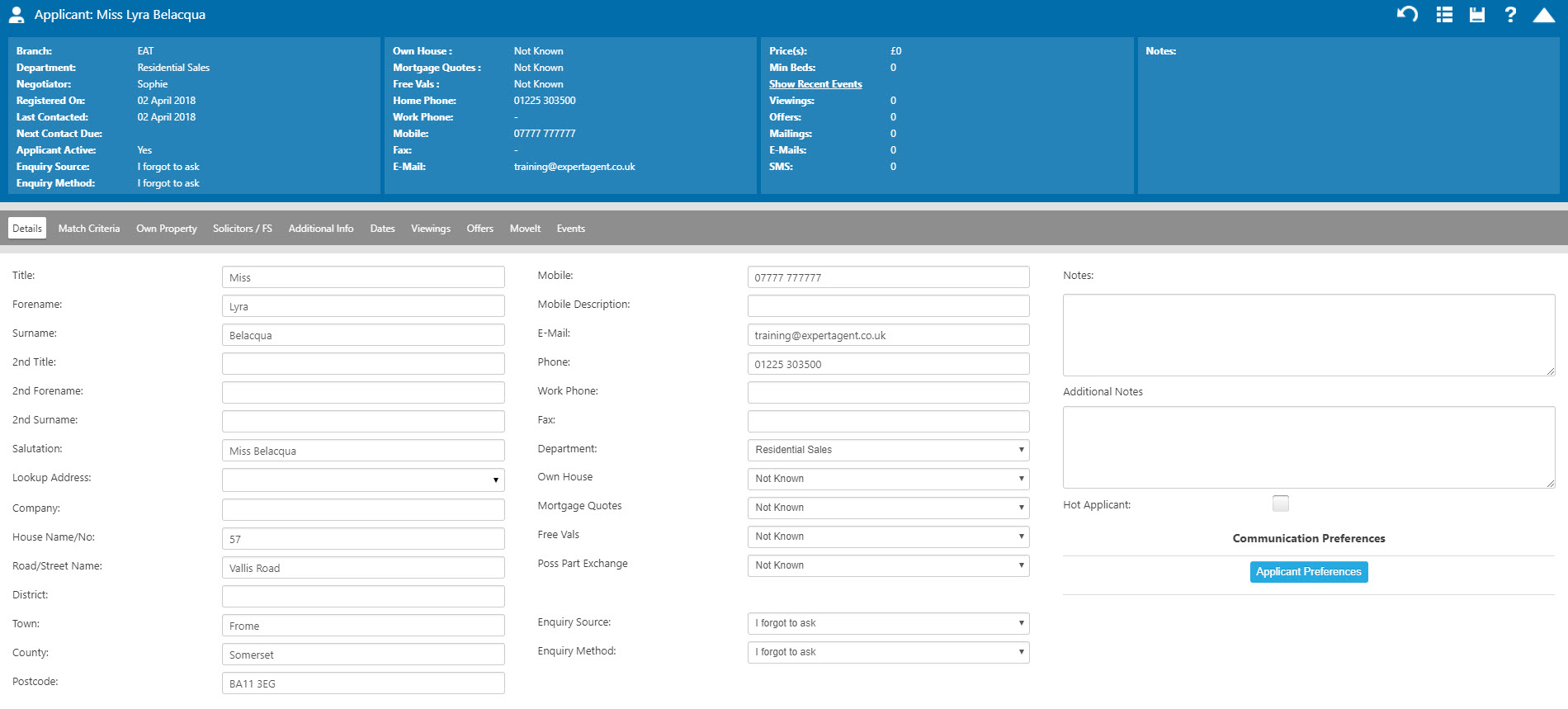 Your Potential Vendor details have now copied into an Applicant form, saving you the need to re key the information. 
It is important to remember to set the the Applicant's Contact Consent by clicking the Applicant Preferences button, and also add their Match Criteria.  Failing to do so will result in no matches being sent.  Click into the "Match Criteria" tab to set these.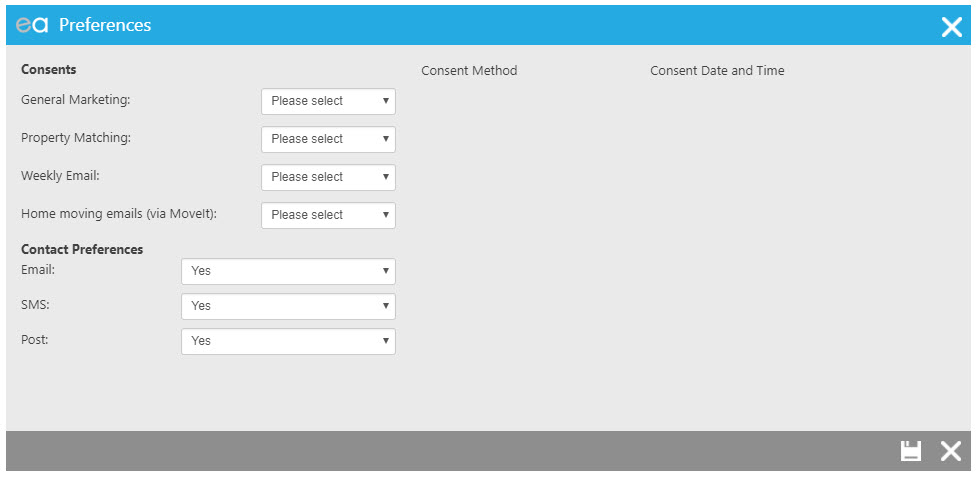 Now that you'll be contacting your Vendor as an Applicant, set their Consent and Contact preferences here. 

Then click into the "Match Criteria" tab 
Set the match criteria – it is a MUST to enter the price the applicant is looking up to which will automatically set the price brackets which they'll match between.  Narrow the criteria down with regards to property type, style, age etc. although we would advise keeping the criteria quite broad. Ensure you set the areas the applicant is looking in.
Any changes made to a record will flag up the "Save Record" prompt.  Ensure you save your changes before navigating away.