The Board Movements grid allows you to work with the ordering/ chasing of boards for multiple records.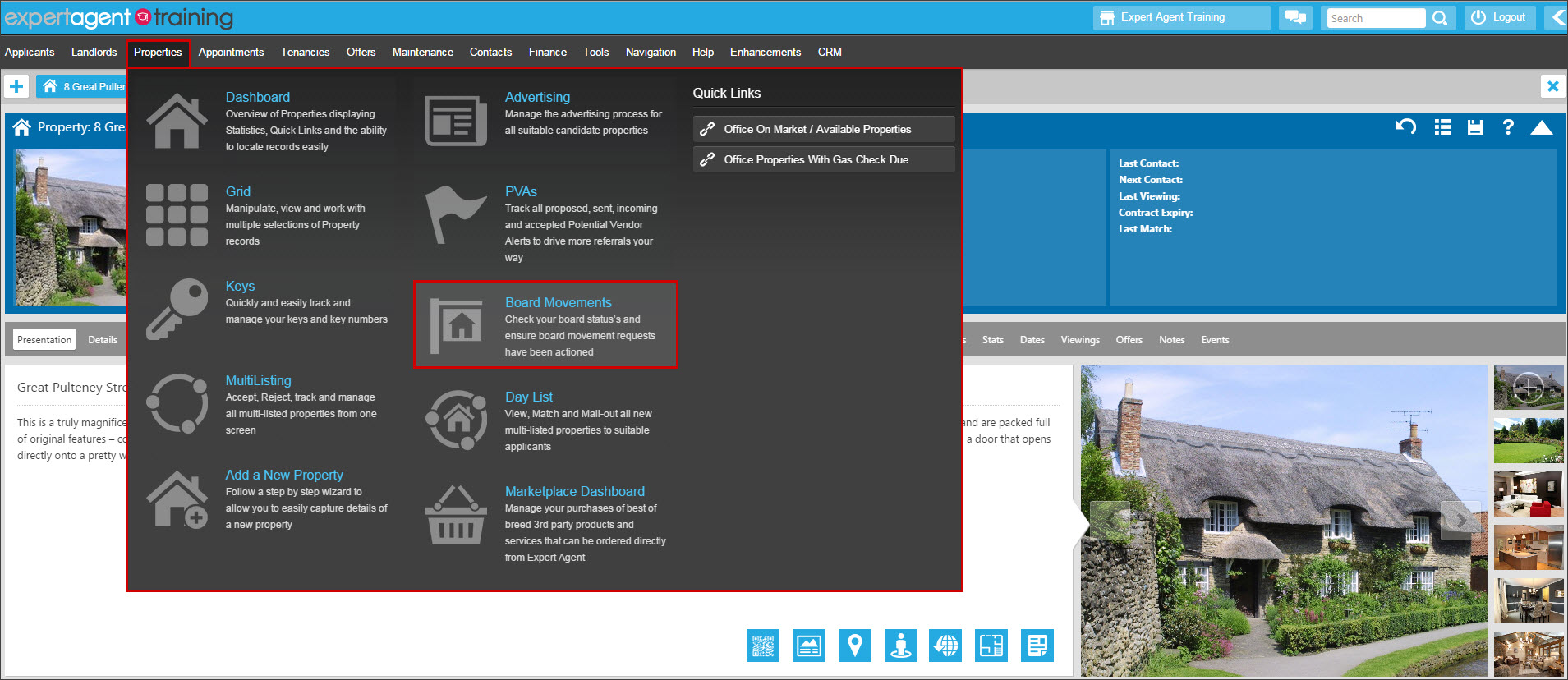 You can access this from the properties dropdown in the Expert Agent Top Menu. It looks similar to all other grids and has a standard right click menu, as shown below: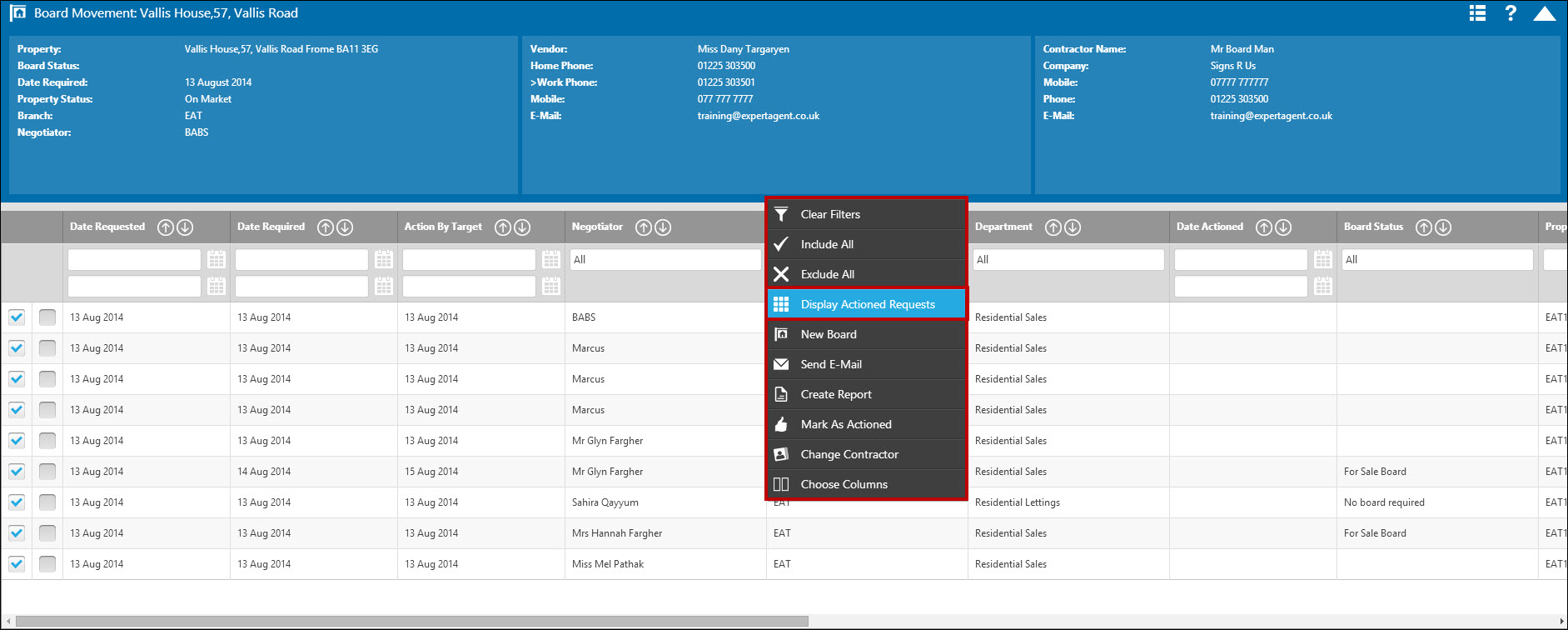 The Board Movements grid is a little different to most. By default, it shows pending board movements only. To change to see actioned board movements, right click and choose 'Display actioned requests.'
You can adjust the columns by right clicking and selecting 'Choose Columns'. The other right click options are: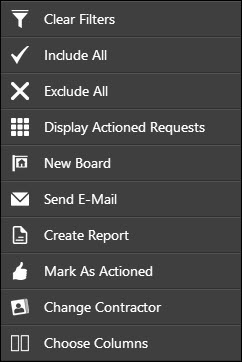 New Board – lets you add a request here without going to the property in question first.
Send E-mail - will send the contractors' email to all selected records. There's no option to send text messages here – our feeling was that you'd only want to do this on individual board requests – not all the outstanding ones. We may end up adding an SMS option!
Create Report - will list the actions – this is the report you would have faxed to your contractor in the good old days.
Mark as Actioned – does exactly what it says – if your grid is set up to show just pending actions, the actions you've marked with this option will disappear.
Change Contractor – This lets you change the contractor for all ticked actions. The idea here is that if you have 2 contractors and one is overworked, you can reallocate all of his boards to the other one.
If you click into a board request, you'll see the form below: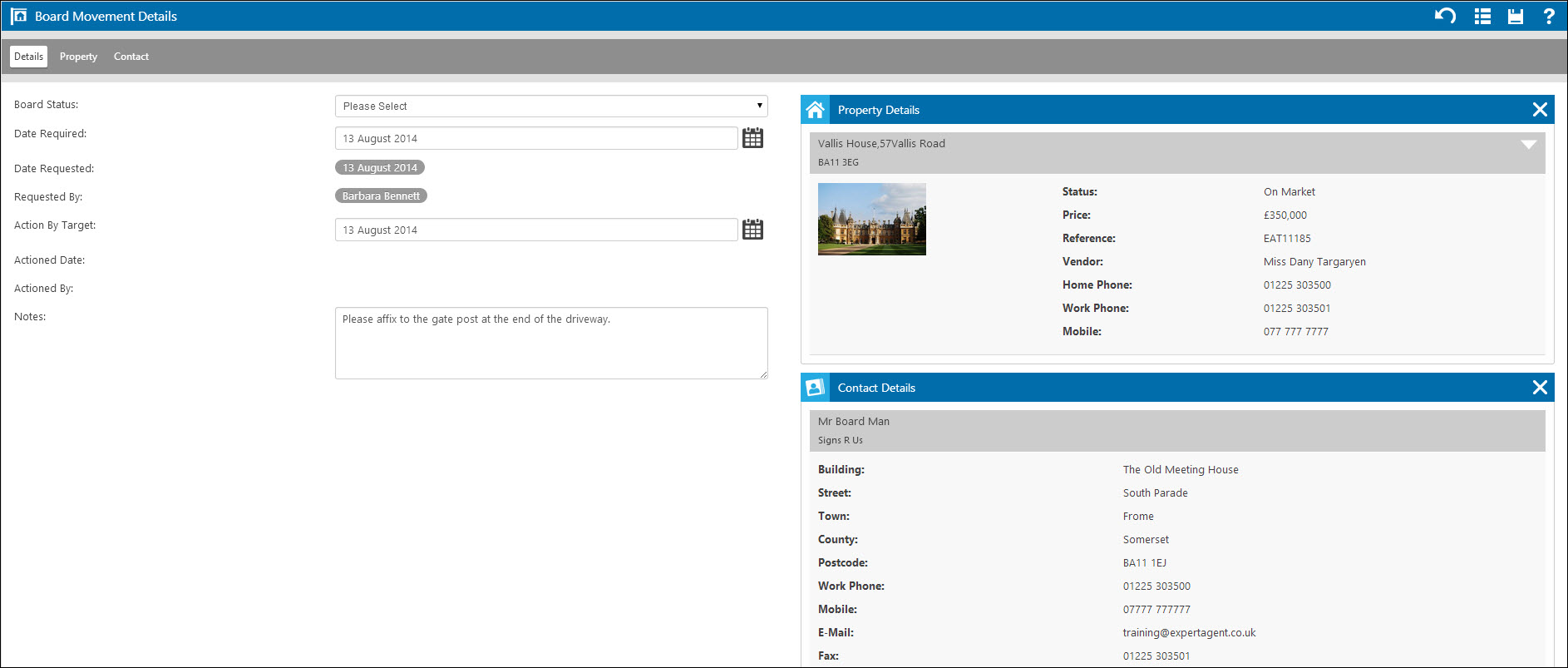 As it is a standard form, you will have the Right Click Action menu (also available from the White List icon on the right hand side) which will show you the relevant actions available from the Board Form, this includes being able to Email the Contractor.