A superuser needs to look at two areas for the Board Configuration.
Setup Board Types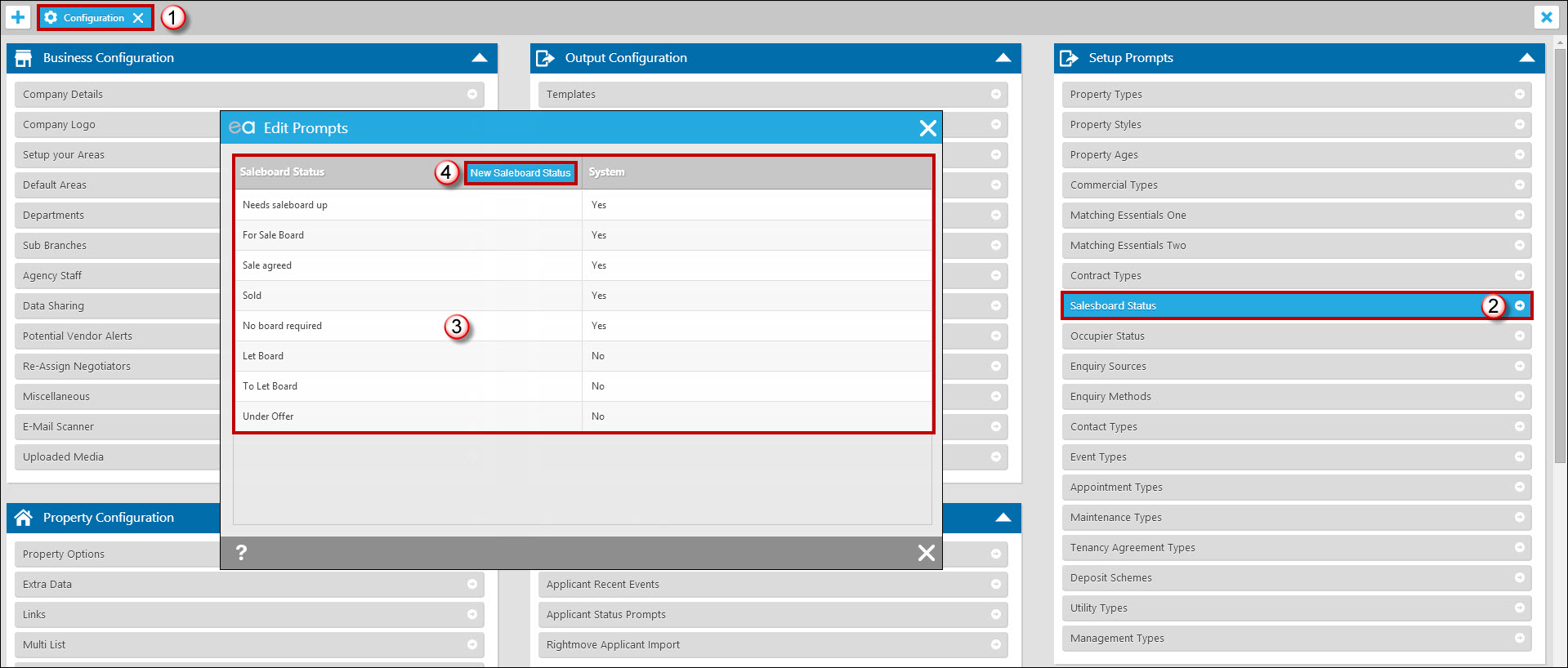 Go to Tools - Configuration.
Select the 'Salesboard Status' option from 'Setup Prompts'.
You need to expand this list to include the various types of boards you use. For example if involved in lettings you'll probably want to add 'To Let Board', 'Let Board' etc. We'd recommend not adding things like "special v board" or "commercial board". In the end, you want to have an easy way of listing properties with or without boards. Too many choices will complicate things. Add specific board type instructions in the notes – we'll explain this later. Don't include "actions" such as "Needs a board" or "refix board" – if you have these in your list previously you should get rid of them (perhaps by prefixing with "don't use" – when confident that they are not used, we can remove the prompts for you).
Select the 'New Saleboard Status' option to add any others needed.
Setup Property Status and a default contractor
You then need to look at configuring when Expert Agent will alert you to change boards and, if necessary, setting up a default contractor.
For most agents, this means ticking the various status prompts where a board change is relevant. So, you won't want to be bothered about boards when you set up a comparable but you will want to be reminded about boards when you put a property "on the market".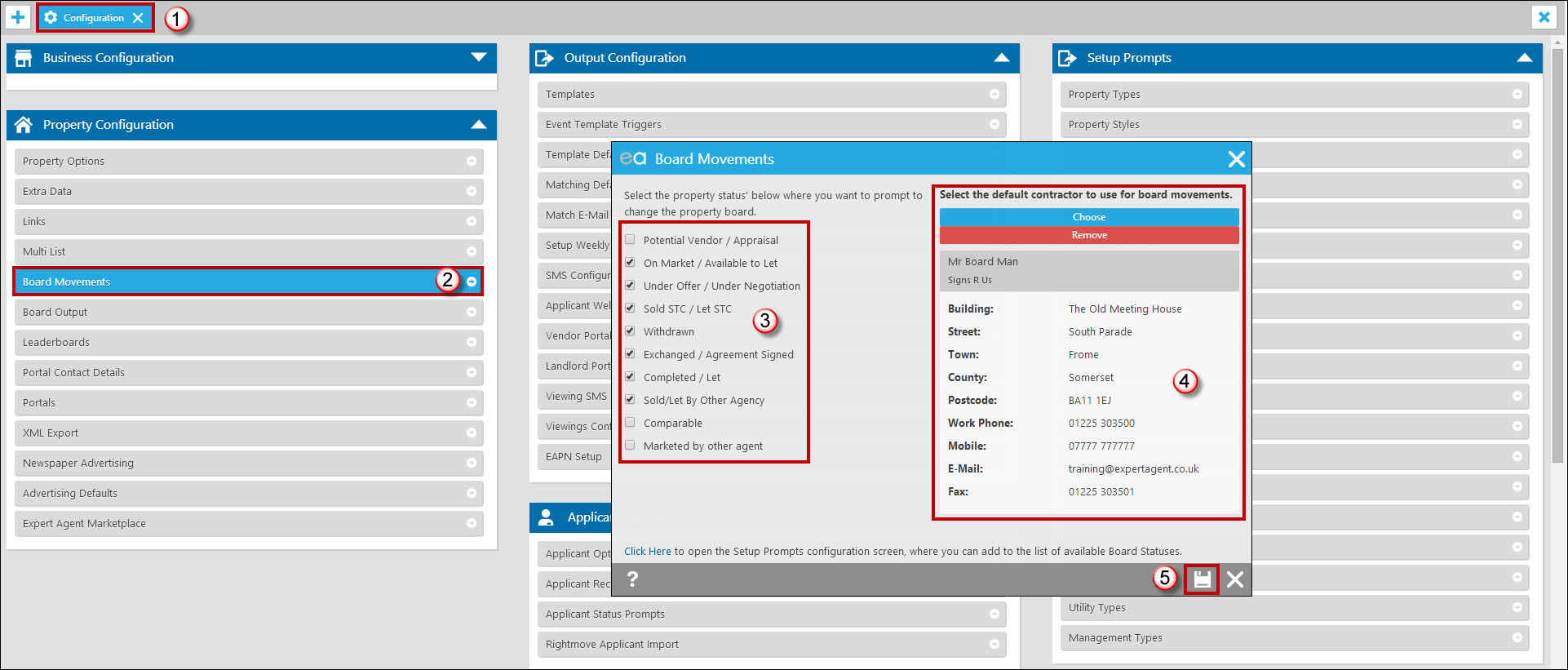 Go to Tools – Configuration
Select Property Configuration – Board Movements.
Select the Property Status' where you would like the system to prompt to change the Property Board.
On the right, you have the ability to set a default board contractor. Press the 'Choose' button on the bottom right hand side of the screen (not visible in the example above because one has been chosen). Choose a contractor from the list (these are from the General database) or add a new contractor. Make sure you set up an email address and a mobile phone number. If you've got multiple contractors, leave this blank.
Save