The next step for consideration is confirming the appraisal appointment in writing and producing your Marketing Appraisal form.
In order to achieve this we need to access the appointment form.  If you are making use of the multiple tab feature you may wish to click into the "new valuation" tab that will still be displaying.

Click into the Valuation appointment tab
Right Click and select "Create Letter" to confirm the appointment in writing and create your Marketing Appraisal forms.

This action will open the template grid containing the Expert Agent Default Letters and your own set of standard templates. You will also be directed to the most relevant template type.  In this example you can see we have been directed to the Events/ Appointments type.  You will need to ensure you have your own set of templates set up – until then the "Our Letters" tab will show as blank. You will also notice that there is another tab labelled 'Compliant Letters and Agreements' which is a service provided by the company Letlink that can allow you access to further, lettings related templates for a small monthly fee. This is covered in the Standard letters using Word chapter. Also please click here for more information specifically on compliant letters and agreements. 
Click on the template you wish to produce.  We will create a Word document.

The following screen will display with the Word Document at the bottom
Click on the document.  The Word document will display.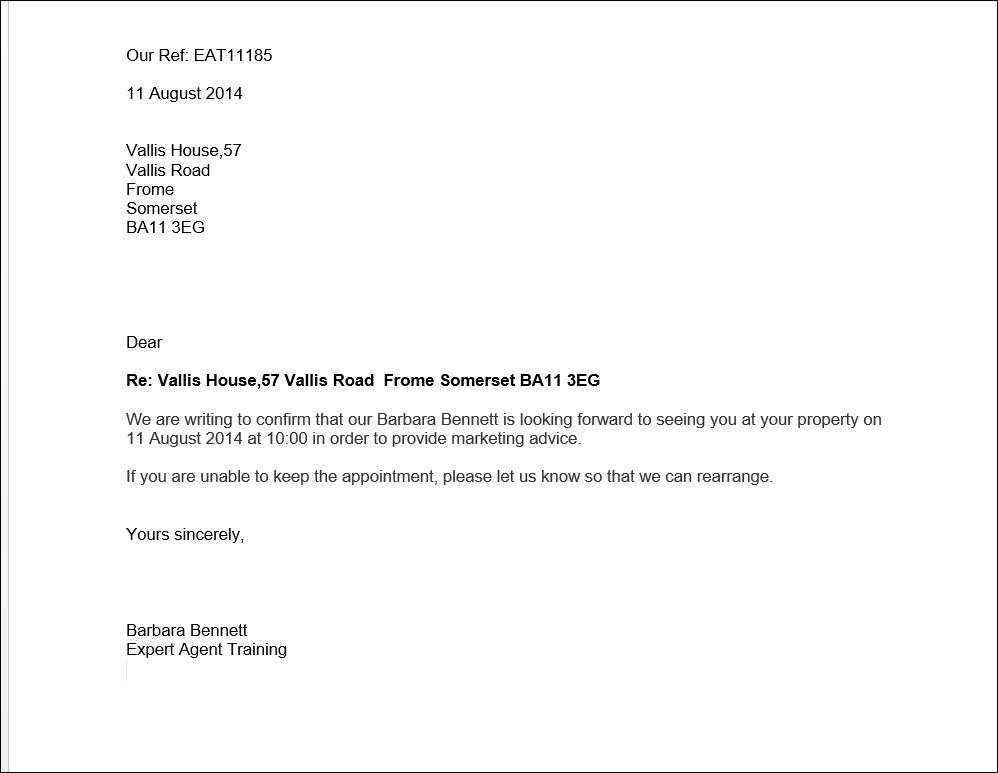 If you intend on making any changes to this document you will need to save the changes to your local hard drive and upload the changes back to Expert Agent.
If you don't intend on making any changes you will not need to save first.  In order to print this letter to post simply use the standard MS Word printing options.  In order to email this document close Word down and the following screen will display: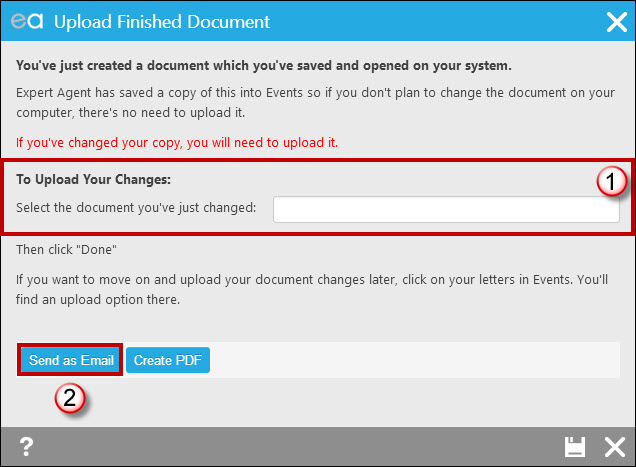 IF you had made changes and saved the document to your local hard drive, remember to upload them here.
Click "Send as Email" when you are ready to send the document out.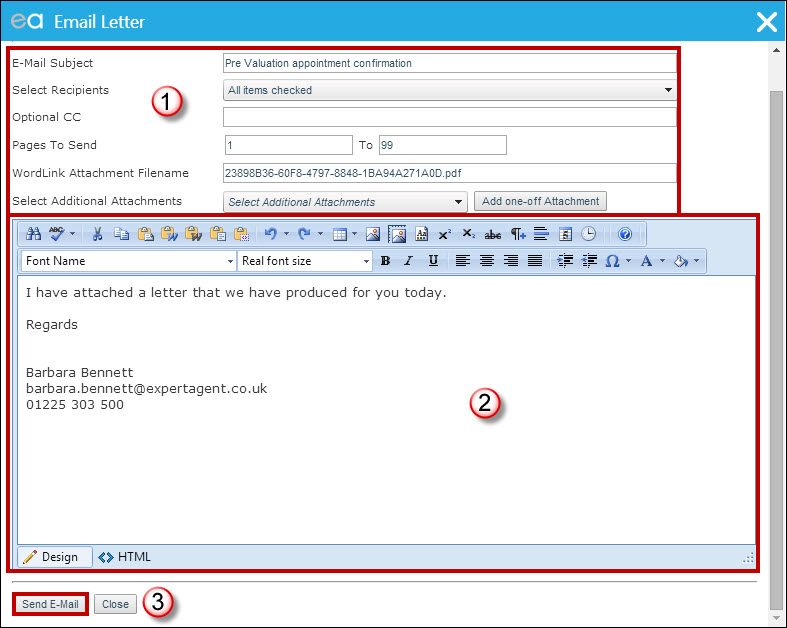 Ensure you are happy with the email subject, the correct recipients are selected and add any one off attachments.
Change the body text of the email if desired (your Word document will be sent as a PDF attachment).
Click "Send Email"
TIP:  For those who are hot on their Valuation tracking please note you can create automatic tasks on letters when setting the original template.  For example this can be set to create a task 2 days after the letter was produced with the task text "Chase Valuation".
Create the Marketing Appraisal Form
You now may wish to create a Marketing Appraisal form (MA Form) to print off and take along with you to your Appraisal.  This is done seamlessly within Expert Agent provided you have a suitable template setup.
Upon completion of sending your appointment confirmation email you will be returned to the appointment form in Expert Agent.

Ensure you are on the appointment form.
Right Click and select "Create Letter" to open your Template grid again.

This time we'll create the Marketing Appraisal Form. Follow the same steps as above to create the document.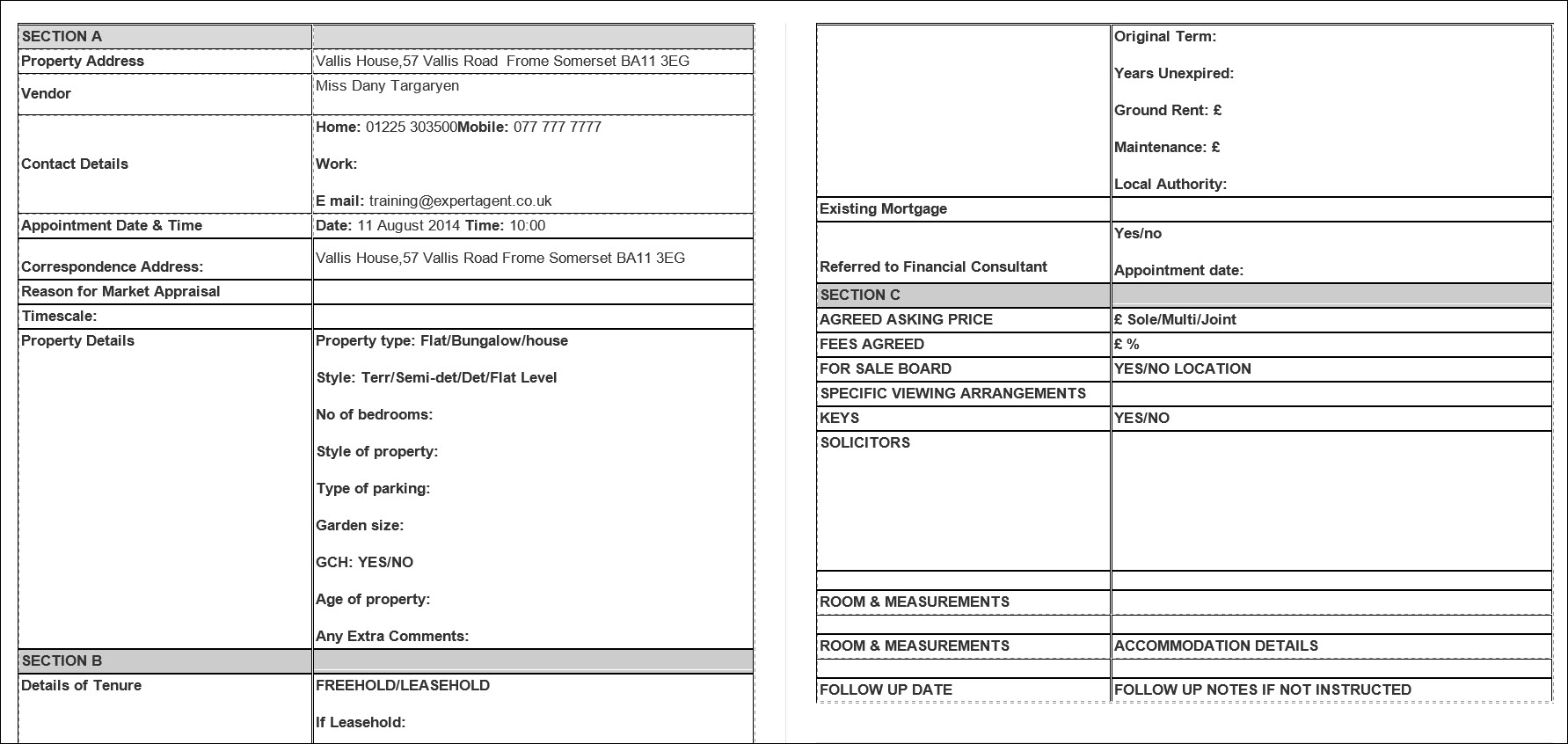 Print the document as standard in MS Word.
Close Word when you have finished working with the document. (Remember to Save your changes if any have been made)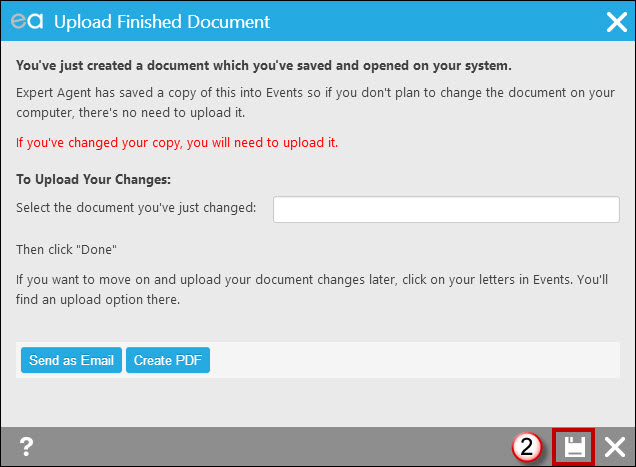 You will once again be presented with the following screen.
Remember to upload any changes if necessary.
Click "Done".  You will see your appointment form.

Finally click "Save and Close" and you will be presented with the Diary showing your Appraisal.