Expert Agent allows you to Edit the standard letters providing you have the sufficient rights on the system and the letter you are wanting to amend is assigned to the branch you are logged into (if you share letters and have multiple offices).
You can edit a letter using one of two methods, you can either access the list of templates via the previously discussed method of right clicking within a record and selecting the 'Letters/E-Mails/SMS' option. From the resulting list of templates you can click the Edit button to the left of the template you wish to edit or alternatively you can go to Tools - Configuration - Output Configuration - Templates. This will also display a list of your templates with the Edit button to the left of the template names.
Clicking 'Edit' via either of the 2 methods displays the following screen: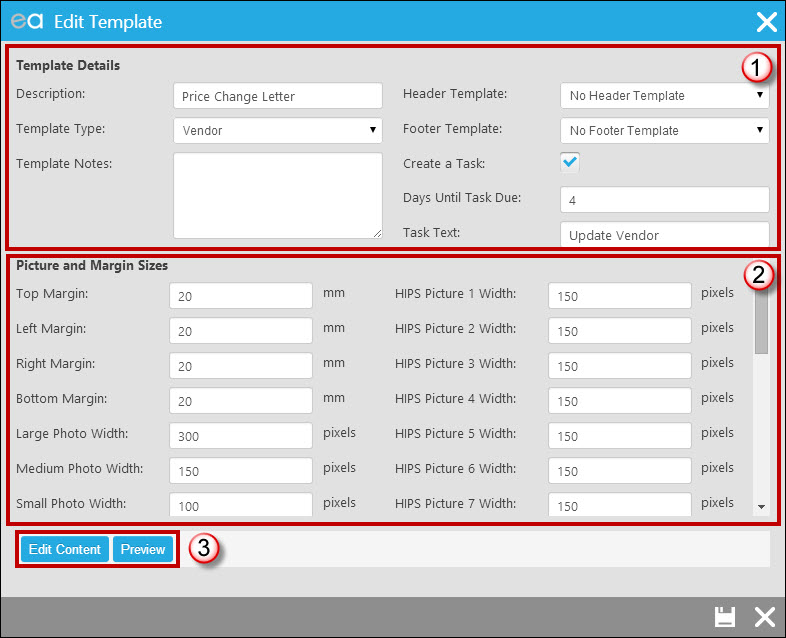 The initial screen that is displayed does not allow you to edit the actual text content of the template but enables you to change the template settings.
Amend the 'Template Details' if needed. Remember you are able to assign tasks to templates.
Amend the Picture and Margin sizes if needed.
To edit the actual text and merge fields for the template you need to click the "Edit Content" button.
The following screen will appear: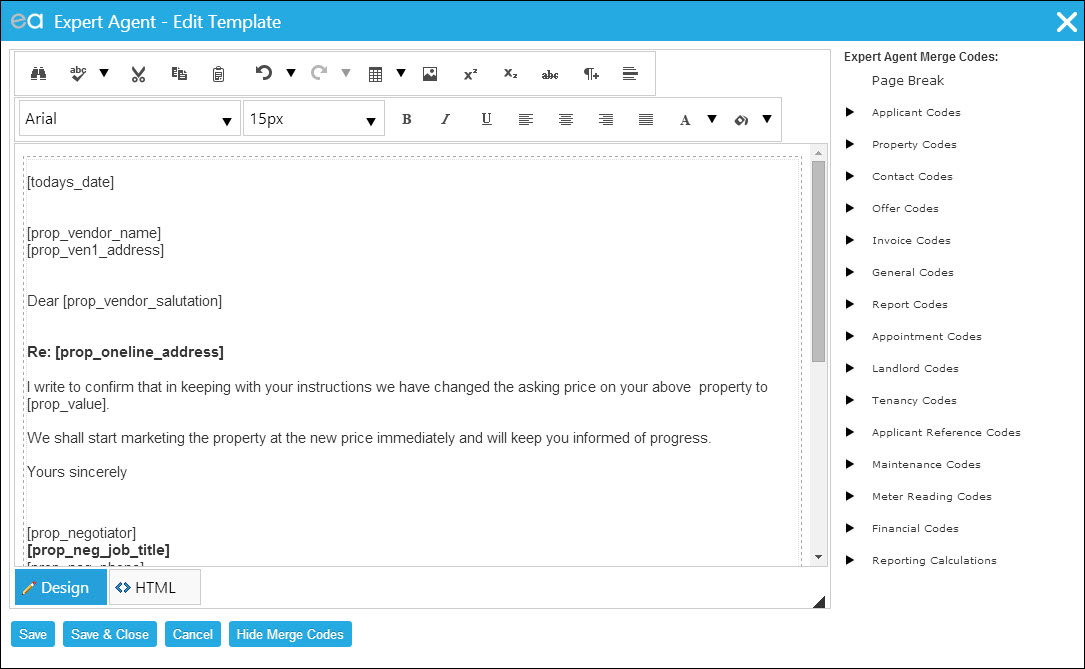 The edit area is the section at the top of the editor.  It has a set of Word-like controls for formatting and layout. For more information on this see How to use the HTML Editor.
The range of fonts is not as broad as in Word and you cannot specify specific sizes – instead you have to choose from a menu with some limited choices. This is because the letters are stored in HTML, which is the standard internet language. This ensures that the letters can be printed via any browser. You should find that the range is adequate. If you really want a particular font and style, you can have it as long as you are prepared to get involved in the intricacies of inline HTML styles – something better left to us.
Type your letter in the normal way.
More: