Add a New Landlord
As you may have come to expect with Expert Agent, you are able to start this process from a number of different places:
⋅   From the Landlords dropdown in the top menu.
⋅   By clicking the "Add a New Landlord" link from the Landlord Dashboard.
⋅   By right clicking on the Landlord Grid.
⋅   From the Quick Search box in the top menu.
⋅   From a Property Record. 
In all instances the "Add a New Landlord" wizard opens. There is only one screen to complete in the Landlord wizard:

Ensure you have selected the correct lettings department.
Enter the Landlord's Details including their name, address and contact information.
Answer the status questions to ensure you classify your landlord correctly (again these are configurable and you can add extra questions should you wish - Landlord Status Prompts ).
Select the enquiry source and method.
Place any useful/important notes relevant to your landlord here.  They will display on the front page of the landlord record.
Due to the changes in GDPR (coming in to force May 2018) we have added new Landlord Contact Preferences here.  See image below for the explanation of these.  
Click 'Save' (please note, if you do not do step 6 above, it will open when you press the Save button).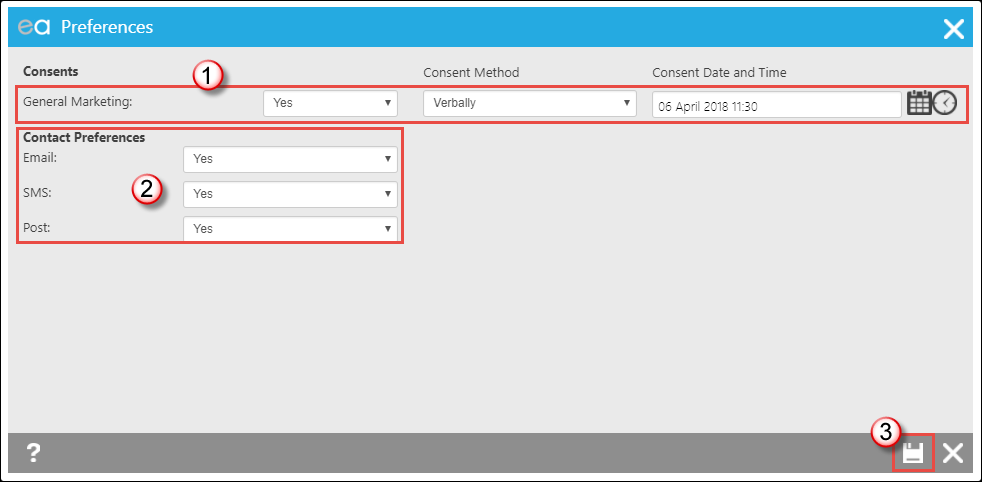 These Consent Preferences will change depending on what record you are adding into EA.  On Landlords you have General Marketing.  You have to select an answer to this, and also an answer to how that consent/non-consent was given to you.  The date field fills in automatically but you can change that by clicking on the calendar icon.  
The Contact Preferences are the same as before, select how the Landlord would prefer to be contacted.  
Press Save.  
Then press Save on the Landlord Wizard. 
You then arrive at your new landlord form.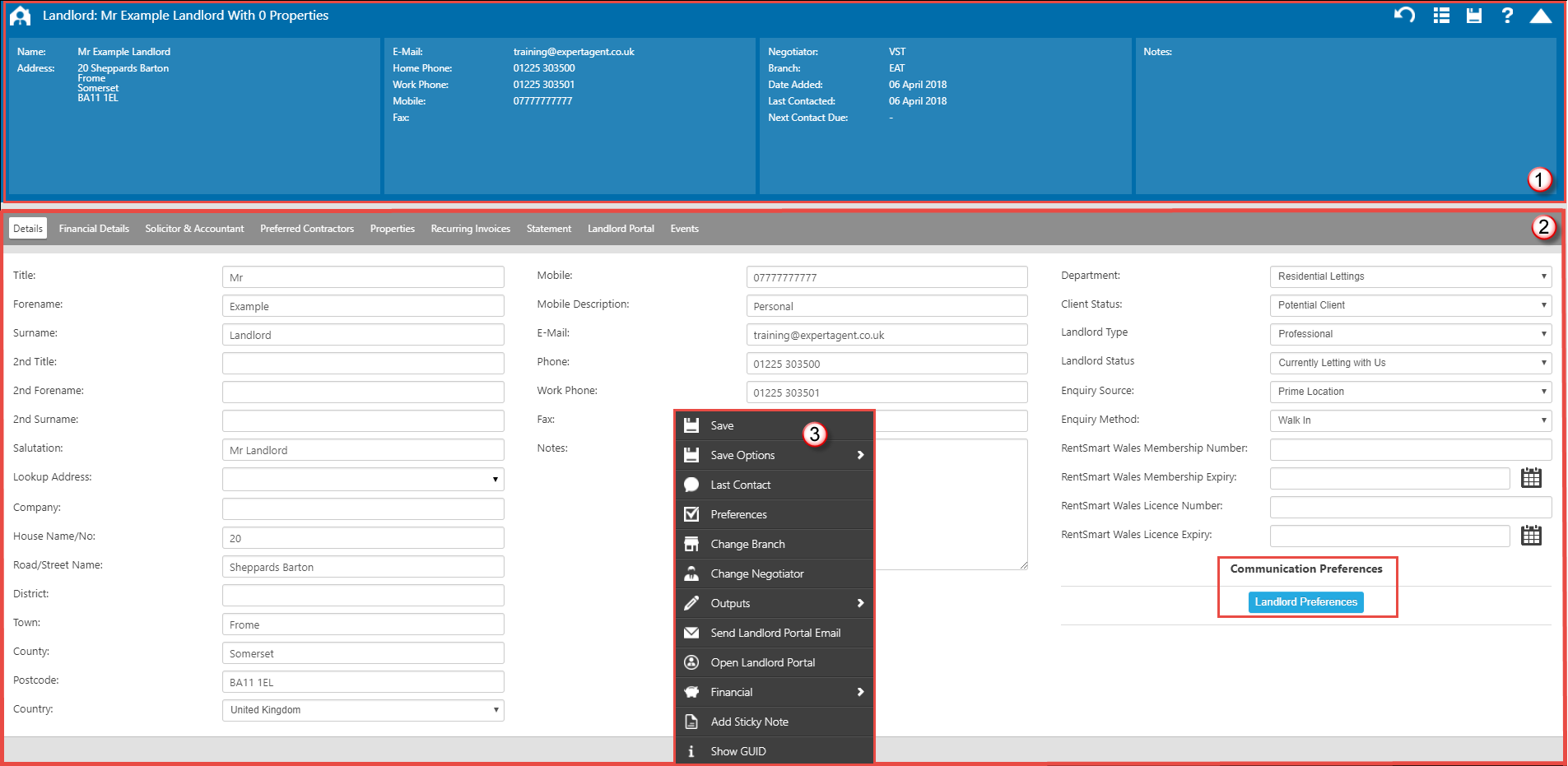 The landlord form has the same attributes as all other forms:
The Tooltip– providing a snapshot of the records information.
The Page Tabs – contains the landlord's important information.
The Action Menu – contains the work flows available from the landlord form.
NB - The Landlord Communication Preferences
More: