Although you probably won't use this option very often it's important for you to understand how to create a new brochure from scratch if you want to.
You can start this process from either the Configuration section – Output Configuration – Template or simply by right clicking on a property form and selecting Create a Letter/E-mail as shown below: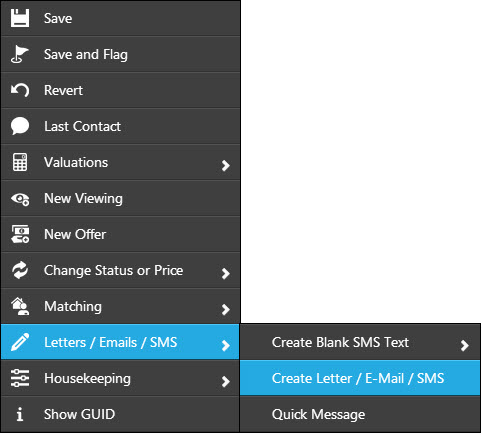 Once you have selected the "Create Letter/E-mail/ SMS" option you will be displayed with the Template grid containing your list of templates.
In order to start creating your new template click "New Template" as shown below:

This will present you with the following options: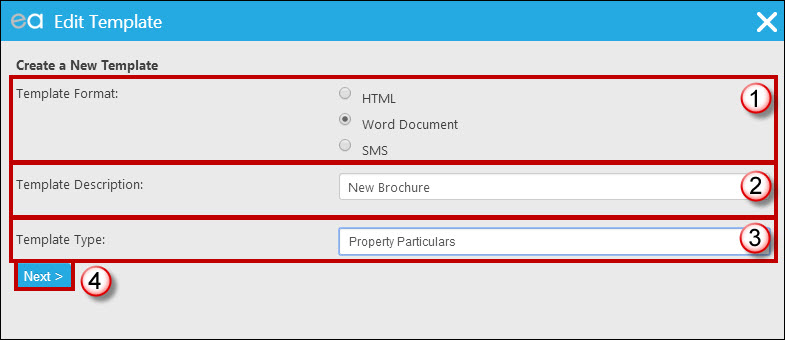 Please ensure the template format is set to "Word Document".
Enter the description for your new template.
Ensure the template type is set to "Property Particulars".  This is very important as it will ensure your brochure shows in the correct place in the system.
Click "Next".
This will then show you the "Edit Word Template" screen.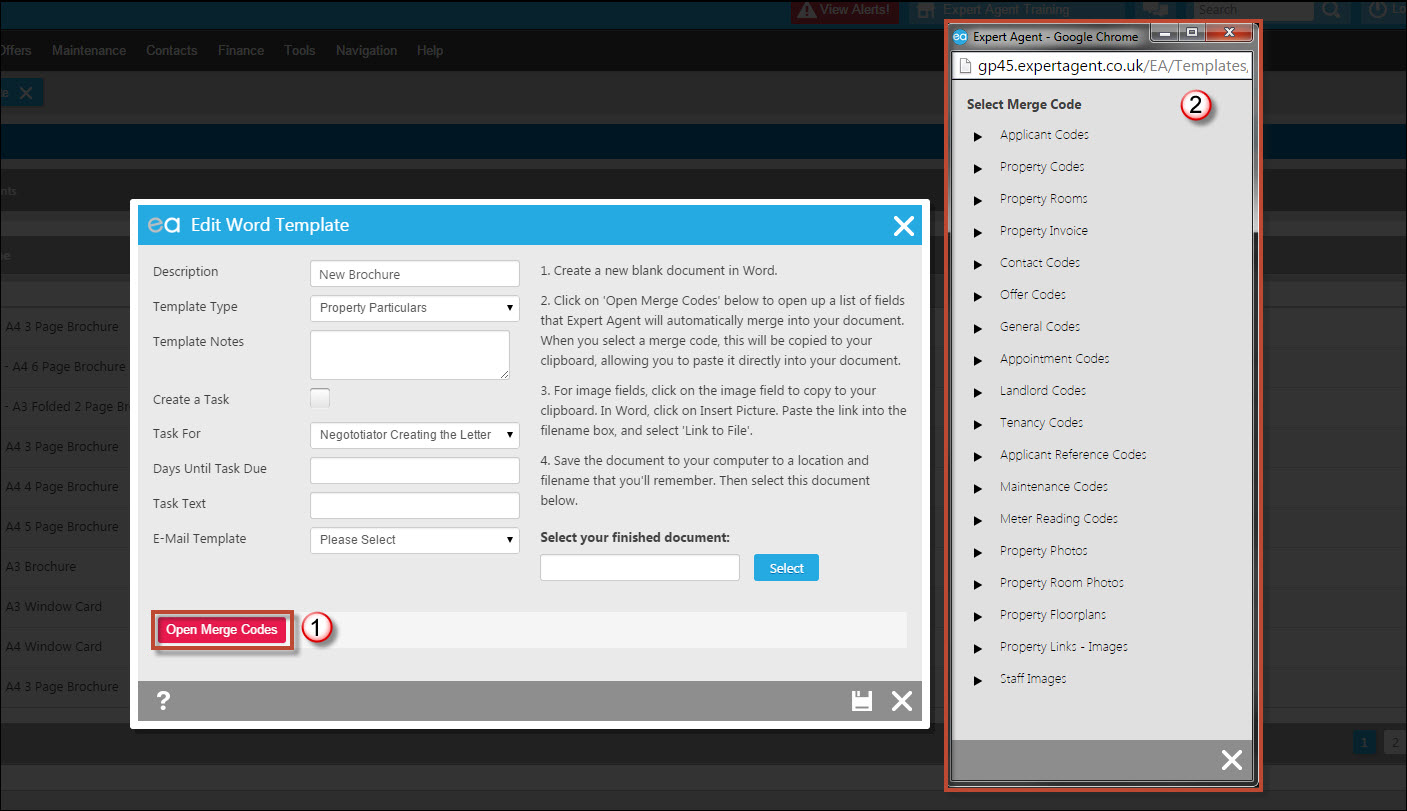 At this point you only need to worry about opening the merge code panel.
Choose Open Merge Codes.
This opens a list of codes in a separate browser window.  This is designed to float alongside your Word document. 
The next step is to open a blank word document.  You can do this by clicking into your Start Menu and opening a new blank document in Microsoft Word.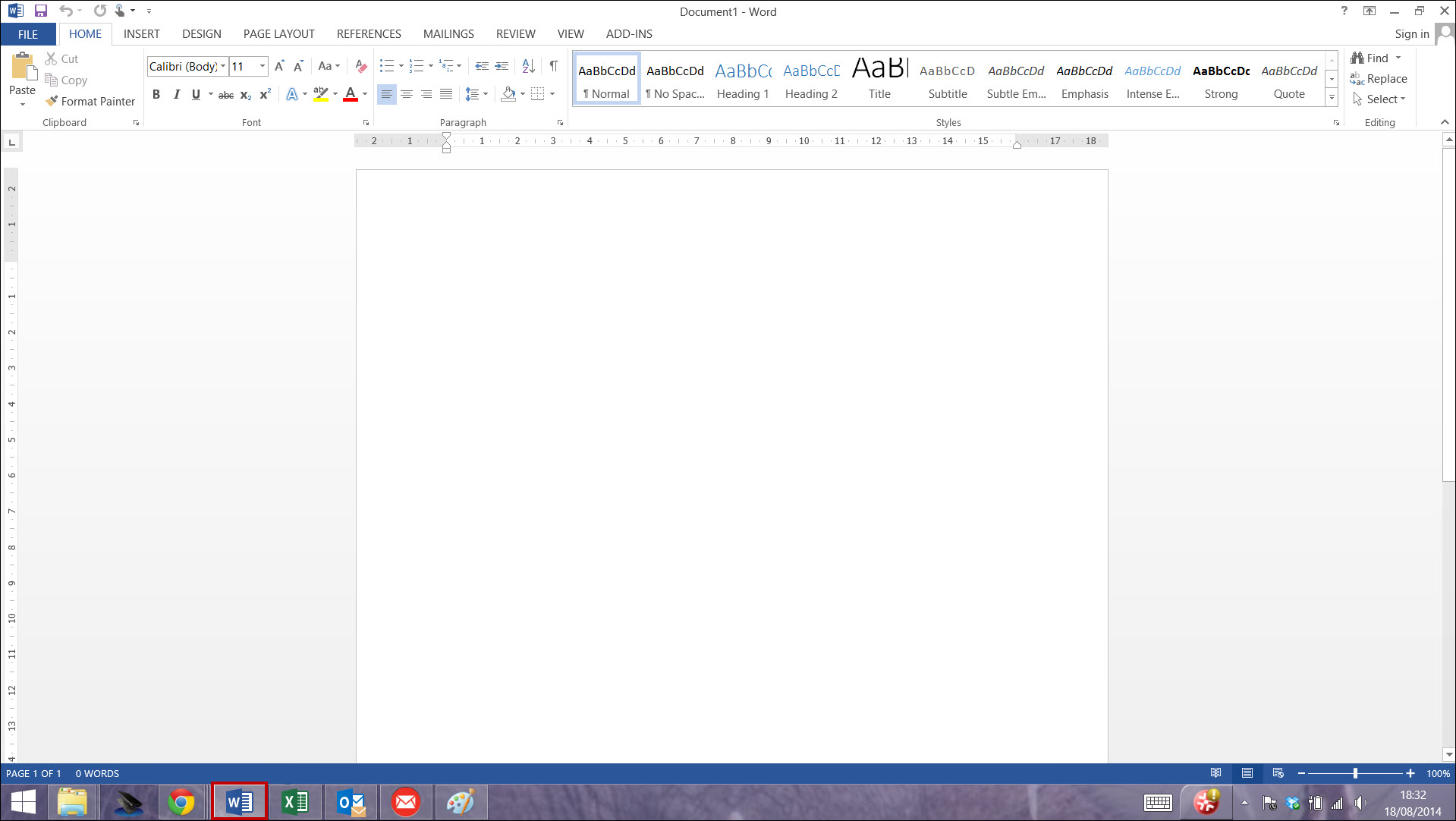 Click the Start Menu from your task bar at the bottom of your screen.
Choose Microsoft Word.
This will open up a blank document.
You can start creating and designing your new brochure.  This will be covered later in the Editing brochure template using EA data chapter.
As soon as you have finished creating your new brochure ensure you save it to your local hard drive and upload it to Expert Agent.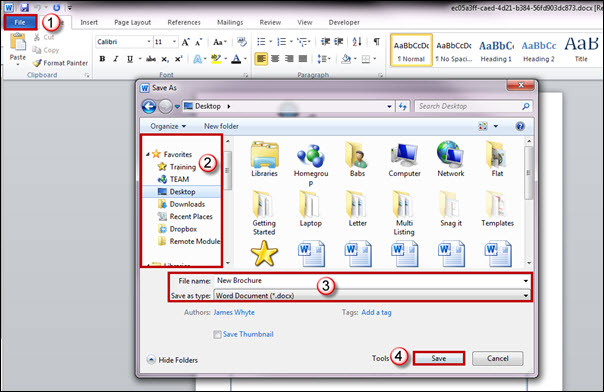 Click File and Save As.
Choose the folder you would like to save your new brochure to.
Enter your File Name (leave the type as a docx file).
Click Save.
Finally you need to remember to upload it into Expert Agent - see below.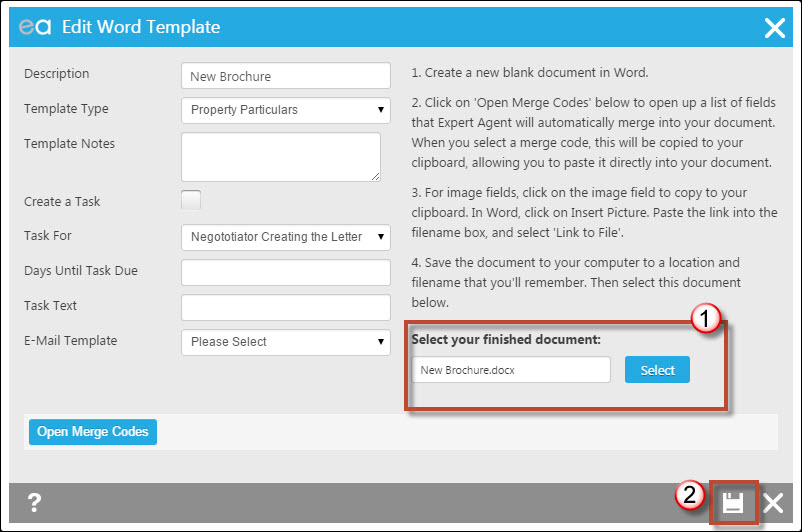 Click Select and find your new brochure. Check that you have assigned it properly and that it is showing in the field.
Click Save.