Because Expert Agent deals solely with client accounting, you are unable to pay money out of the client account if you do not have the money for that particular client in the first place. You are not allowed to use money from one client to cover the cost of a payment to another. If you do not yet have money on account for that client you will not be able to make the payment.
You will need to have either received in the rent from the Tenant, have retained funds on account for the Landlord or have recorded a receipt into the client account from your Landlord directly to cover the cost of the invoice. Once you have the funds on account, if you want to pay the contractor ahead of processing the Landlord payment, you can do so by manually allocating to mark the invoice as paid.
In the below example we will look at marking a Purchase Invoice as paid outside of our usual Landlord payment run with a rent that has been received from the Tenant.
From the Landlord record - right click - Financial - Receive Payment.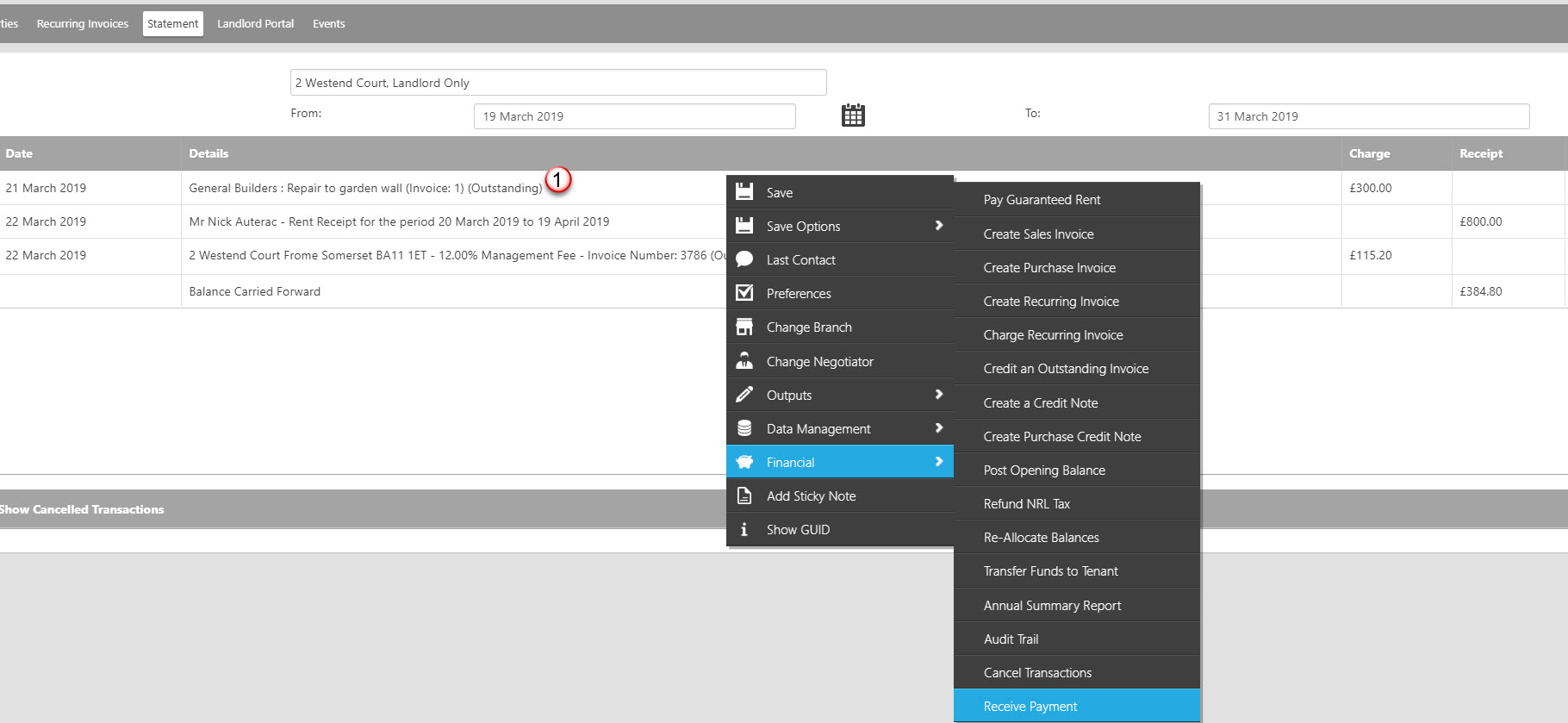 The receive payment window will open as below.
1: You will see in the 'unallocated' field, the available funds you have for this landlord in relation to the selected property. This will be any receipts posted that haven't yet been used to pay off any invoices or paid to the landlord. In our scenario, this is the 22nd March rent receipt.
2: You will see a list of 'outstanding' invoices in relation to the selected property. Click on the select box alongside the invoice you want to mark as paid from the available funds. In our scenario we are just selecting the £300.00 Garden wall invoice.
3: Clicking save will mark the invoice as paid. You will be alerted to the save working successfully by a green pop-up.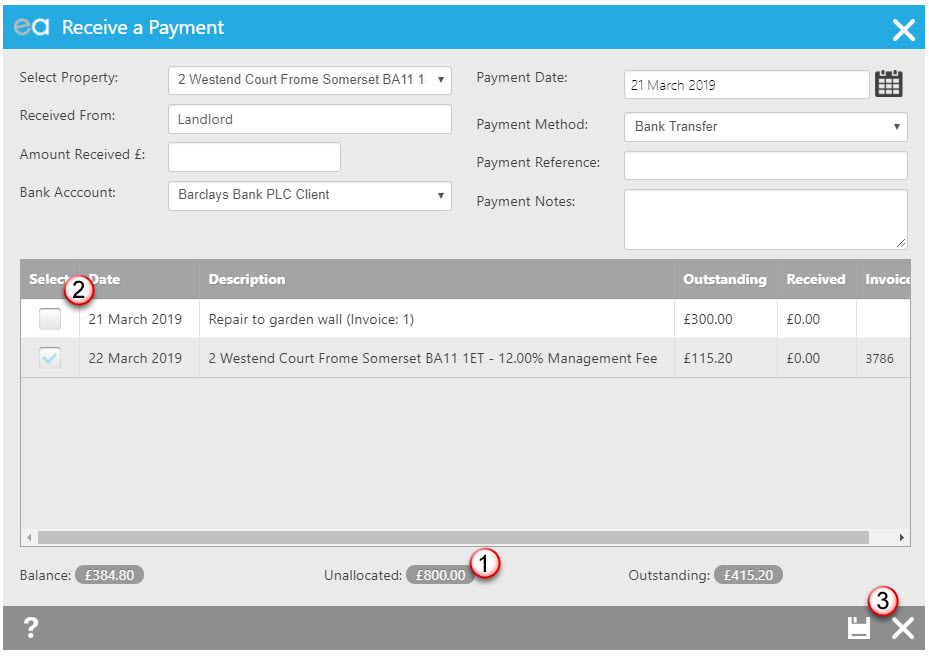 Back on the landlord statement, the balance carried forward will remain the same as we have not recorded any additional funds as received, we have simply used funds that were on account to mark the invoice as paid. You will see that the invoice is now showing as '(paid)' rather than '(outstanding)'. 

When we go to pay the above Landlord via Landlord payments, they will show with the £384.80 balance to pay to them, but their available income will show as £500.00 rather than £800.00 as £300.00 worth of income has already been used to pay the invoice.