The Applicant Portal allows applicants to look at the listings for selected properties, request viewing appointments and change their own requirements.
It is accessed in a variety of ways
The Welcome E-Mail - sent automatically to new applicants that you register or who register direct via your Expert Agent powered website
Weekly E-Mail - sent automatically every Wednesday night
Matching - via the emails sent to applicants after performing applicant and property matches
Your Expert Agent Powered Website 
Unlike the other portals, there's nothing to configure.
Here's an example Applicant Portal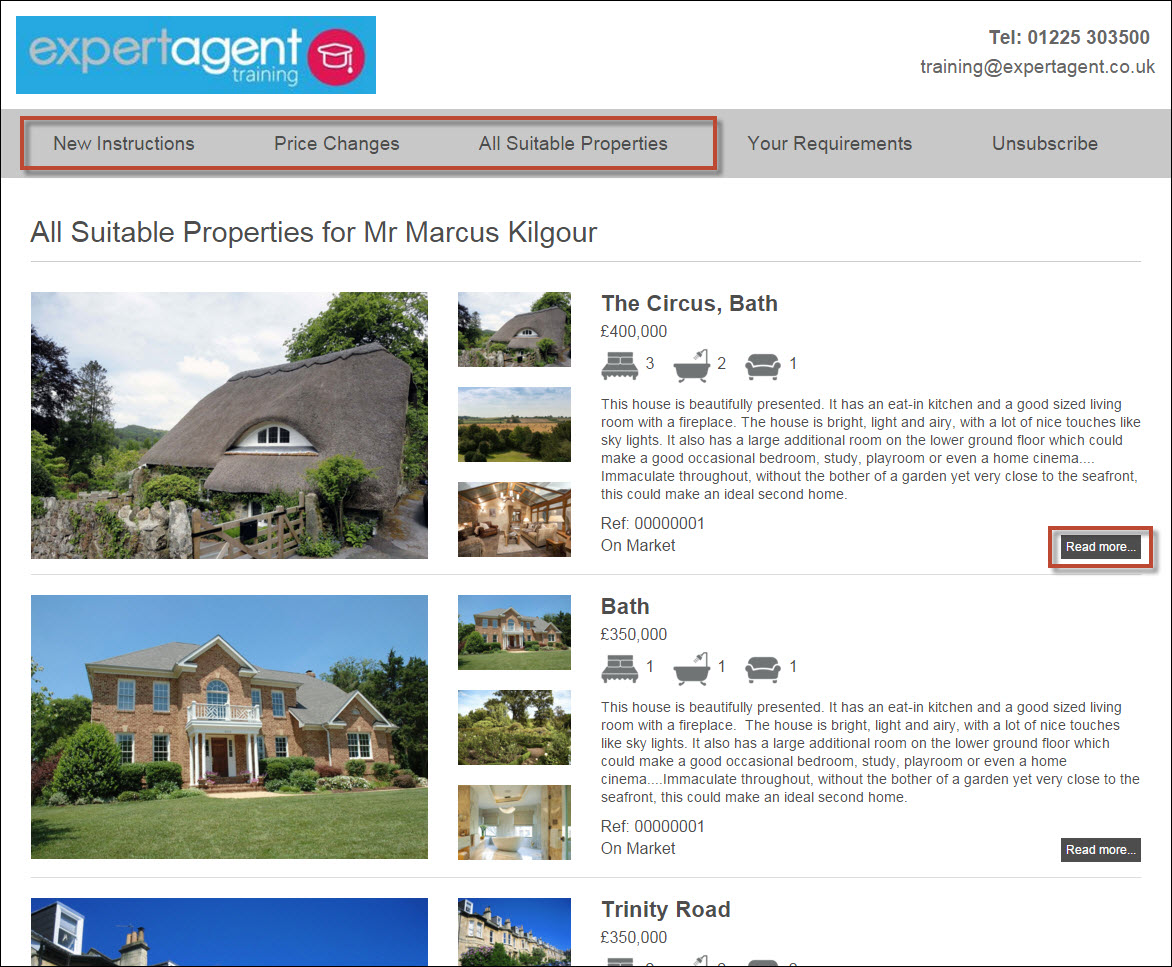 "Your Requirements" Tab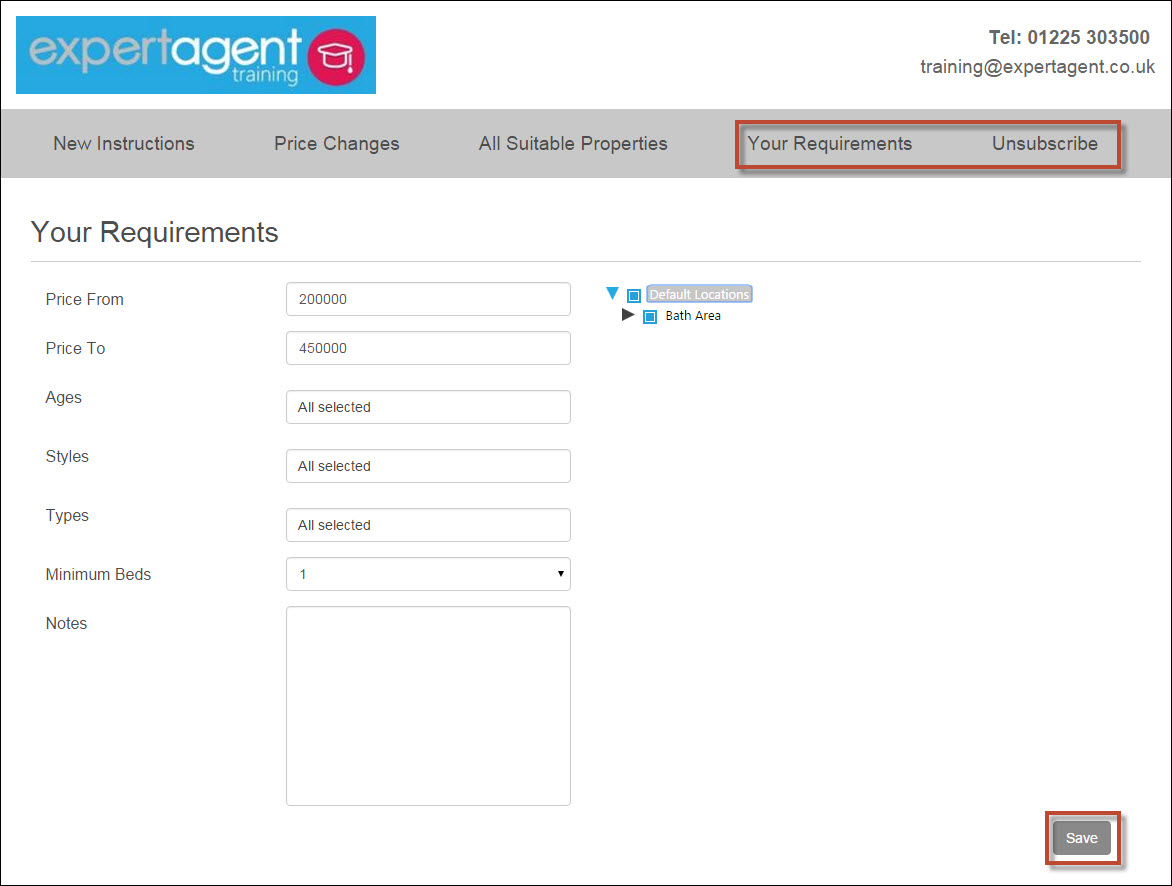 As stated previously, any changes made by the Applicant will automatically update Expert Agent and log a task and event to notify you of the change.