Within your MoveIt Admin Panel, access the Settings tab: 

Account Details: 
The First Tab is your account Details.  You can edit these by using the green button at the right hand side.  

Branding:
You can upload Branding here by clicking on "View Details".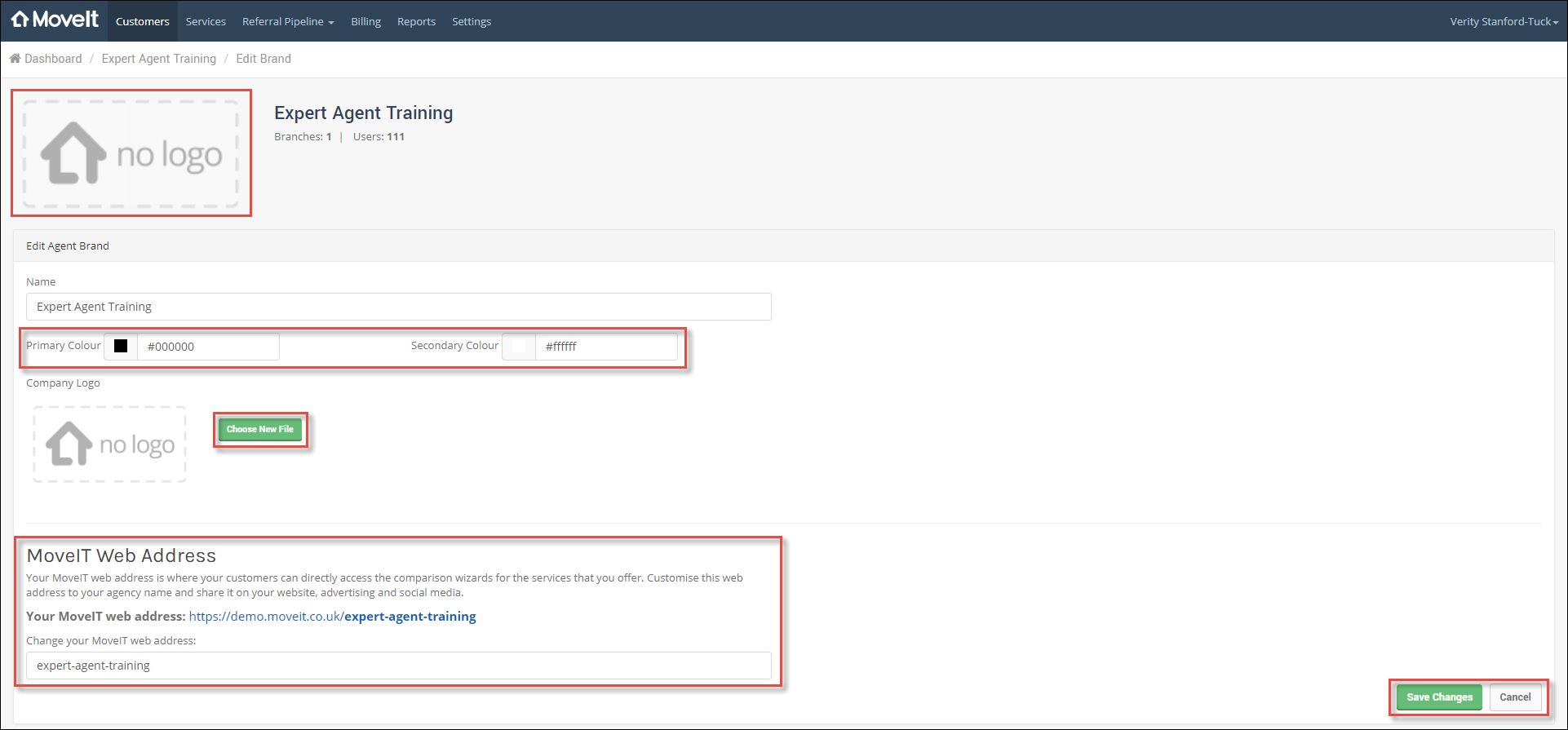 You can upload a new image file here by clicking "Choose New File".  You can also set the colours if you know your colour codes (HEX Code).  MoveIt assigns a web address fro you, and you can change it from the bottom of this screen.  

Branches:
Under the Branches tab you will have all the branches listed.  (N.B MoveIt does not take your Expert Agent Data Sharing into account so this will either be all branches within your multi branch firm or just you own).  

Email Preferences:
Under Email Preferences you can turn on or off the MoveIt Customer Welcome Email and/or the MoveIt Conveyancing follow-up email.