One of the common questions we face here at Expert Agent is how to send out a mass email to clients.  Examples of this could be sending out a Christmas card/email, sending out invitations to an open house viewing or promotions of any kind.
In this section we will cover a step by step guide on how this is achieved.
Set up/Create an HTML Template
Your first step will be to set up/create an HTML template to send out.  Help on this can be found in the HTML chapter of the manual.
Find the selection of records you require
Once you have your HTML template setup and ready to use, you will need to filter your grids to show the selection of records you wish to send your mail-out to.  In this example we'll use the open house example.
Filter your Applicant grid to show those records you intend to send the invitation to according to the specifications of the property. i.e. price, no of bedrooms etc. as shown below: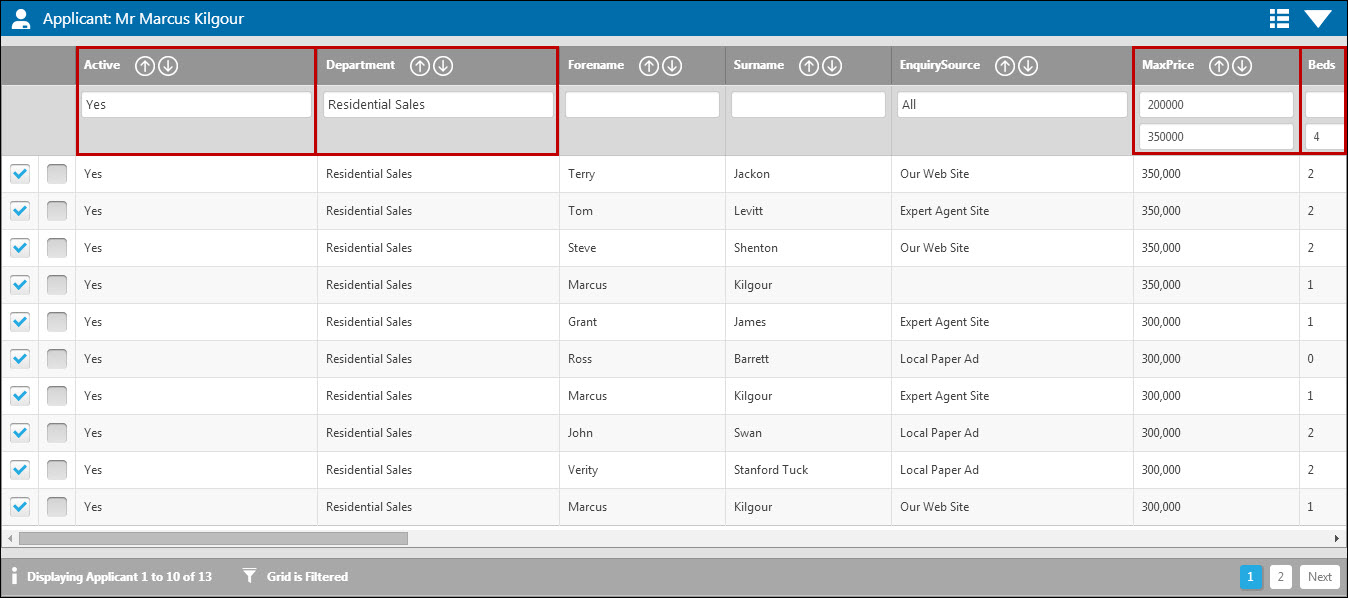 The grid is filtered to show only Sales Applicants looking for a property between £200,000 and £350,000 and a property with up to 4 bedrooms. After filtering, we have been left with 13 records to send the mail-out to.
Send the Emails
Right click on the grid to open the action menu, hover over 'Outputs' and choose 'Send E-Mail' as shown below: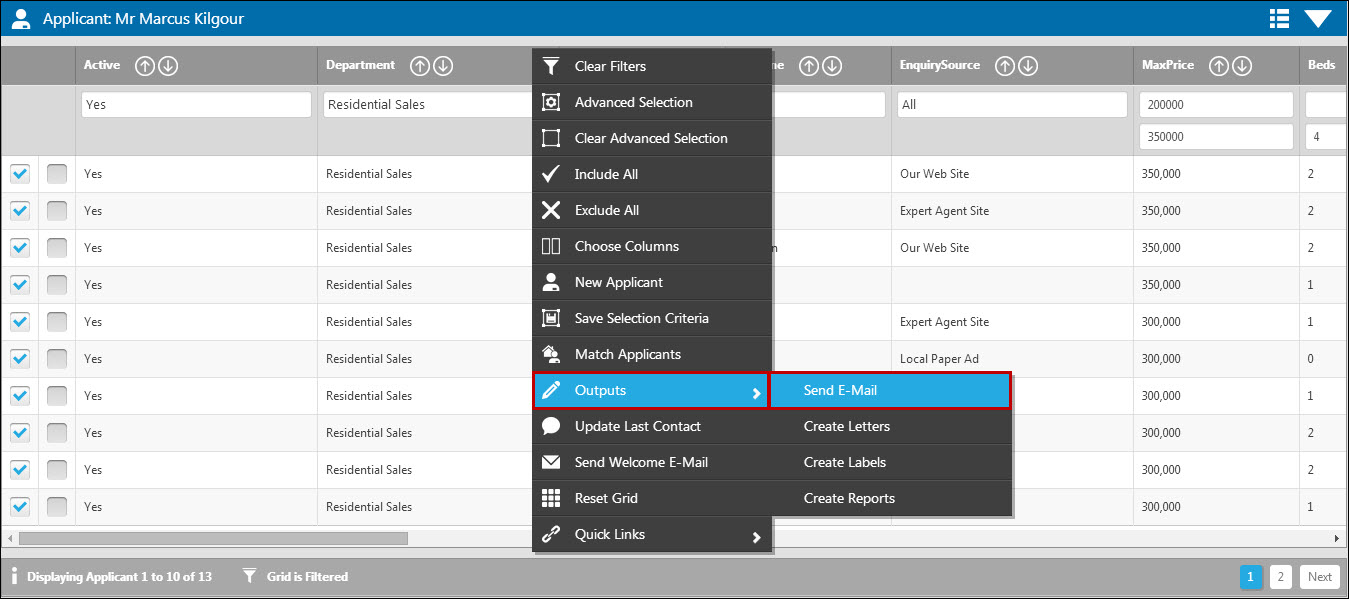 You will be prompted with a "Send Email?" pop-up.  If you are sure you wish to send an email to all selected records click "Yes".

This action will present the template grid – click the template you wish to produce.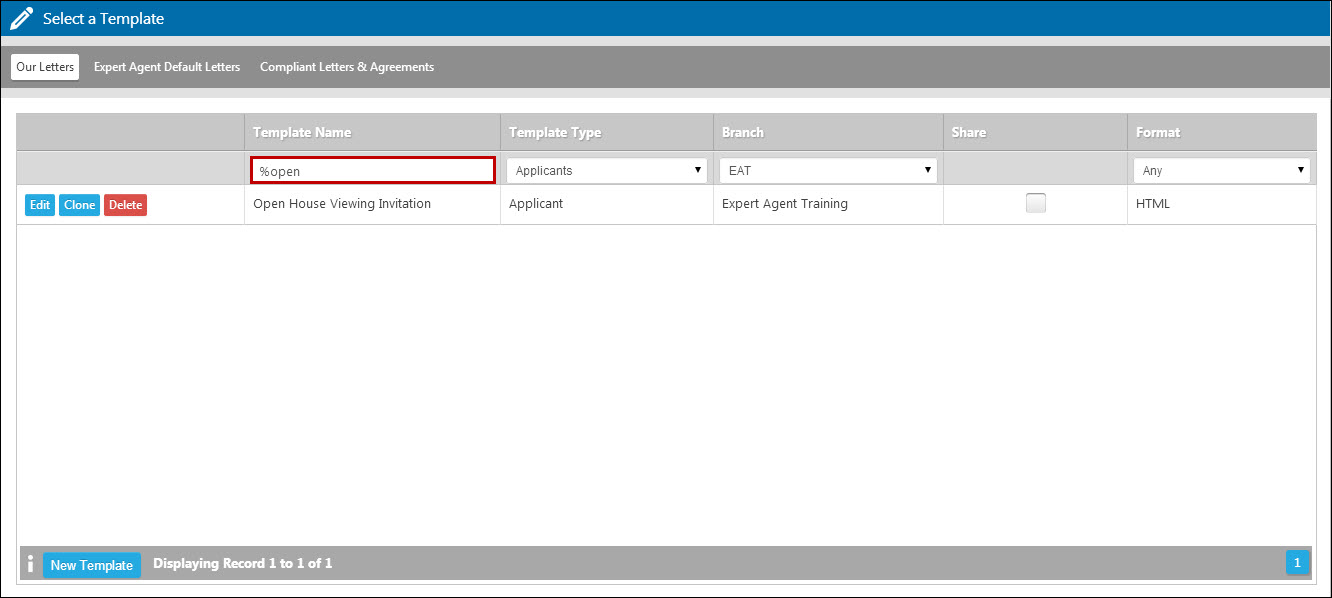 If you have numerous templates setup you may wish to filter the template grid in order to find to document you require - for example above, we have searched for the word 'open' as part of the template name. When you find the template in the list, click on it to produce it.
The following message will appear:

Click Yes to add attachments, or No to send the email straight away. 
The email will send to those records set up with a valid email and who are set to receive emails. A message will appear confirming the number of messages that have been sent.