Please contact an Account Manager if you have decided to close one of your Branches/Accounts within Expert Agent (This email address is being protected from spambots. You need JavaScript enabled to view it.).  This page is designed to help customers that are closing one or more of their branches, but keeping at least one branch active within Expert Agent.  
You will need to consider a few items when closing a branch within Expert Agent: 
Data:  You will need to consider moving all current and historic data to one of your active branches, should you wish to retain access to it.    
From an Applicant: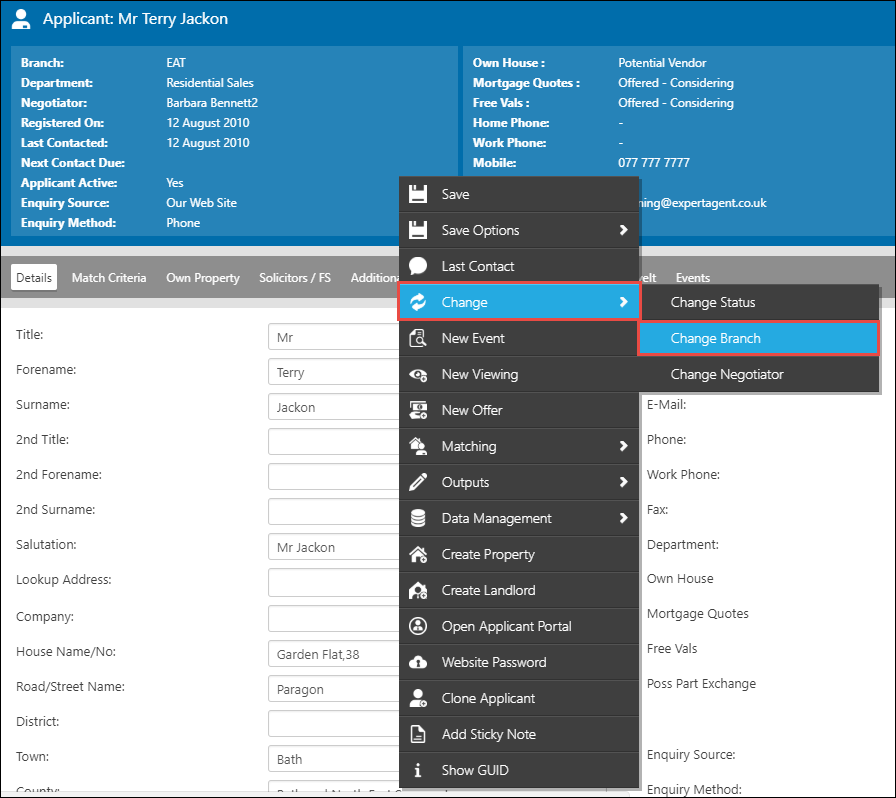 From a Landlord: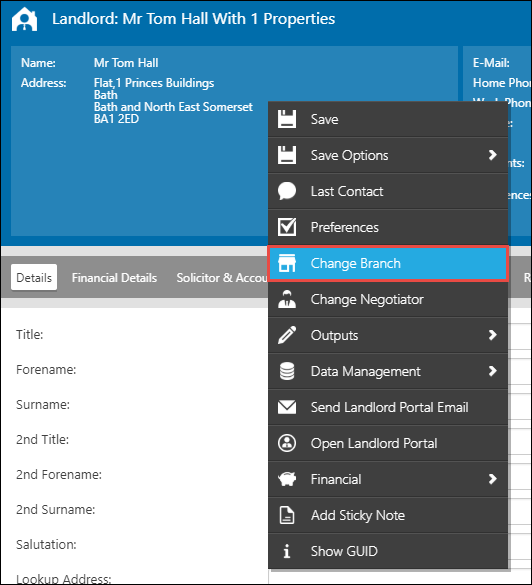 From a Property: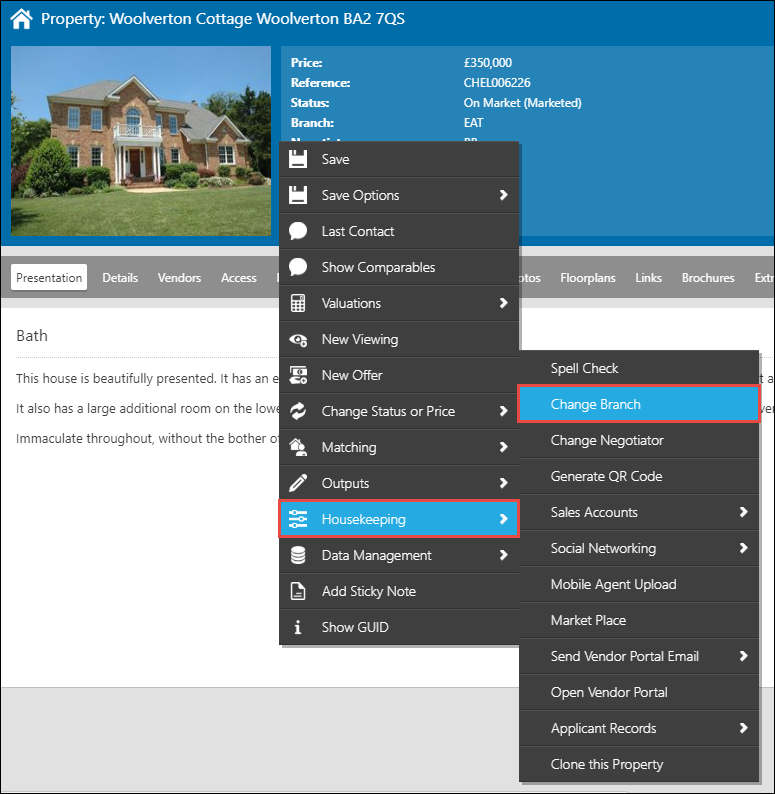 Then select the Branch you wish to move the Data to and Press Save: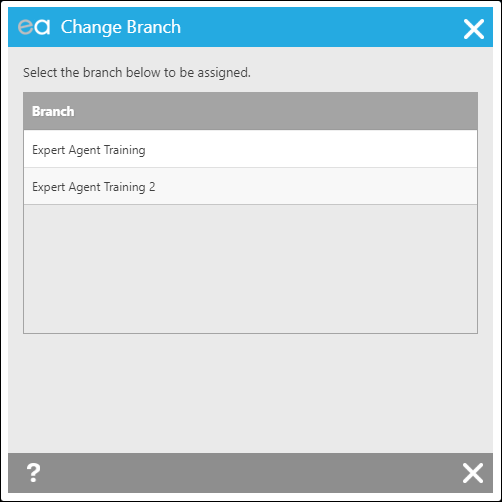 If you have a large amount of data that you do not feel you are able to move yourself, please discuss this with your Account Manager who can suggest an alternative option. 
Data Feeds: Please ensure that you cancel any portal feeds that may still be running from the branch.  This will ensure that we do not charge you are any additional portal feeds that are not being used.  
From Tools -> Configuration -> Property Configuration -> Select Portals (N/B PLEASE ENSURE YOU ARE CURRENTLY ASSIGNED TO THE SUB-BRANCH WHEN DOING THIS).  
On Portals, click the Stop Feed button.  Please also do let the Portals know as well as this only stops the feed from our side and you may still get charged from the Portals.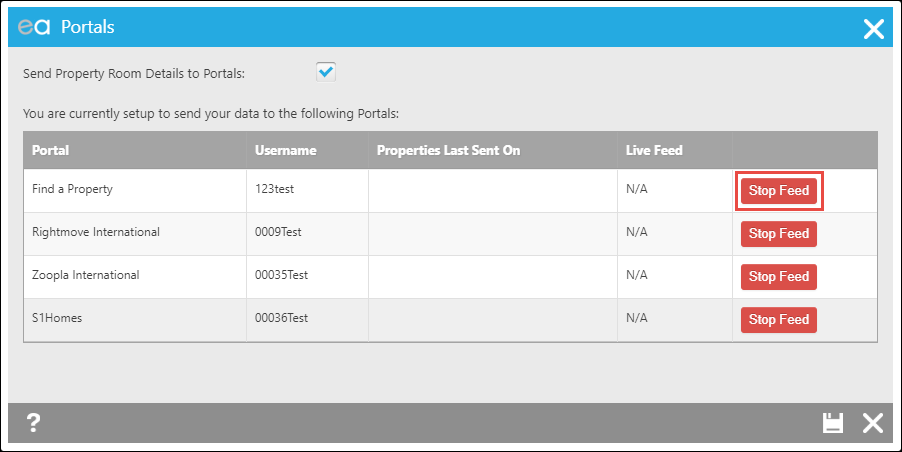 Staff Profiles:  You must move any active staff profiles into one of your active branches before the account can be disabled.  This will ensure that all staff can continue to work as normal from their new branch.  
From Tools -> Configuration -> Business Configuration -> Agency Staff - Make sure the Branch is correct: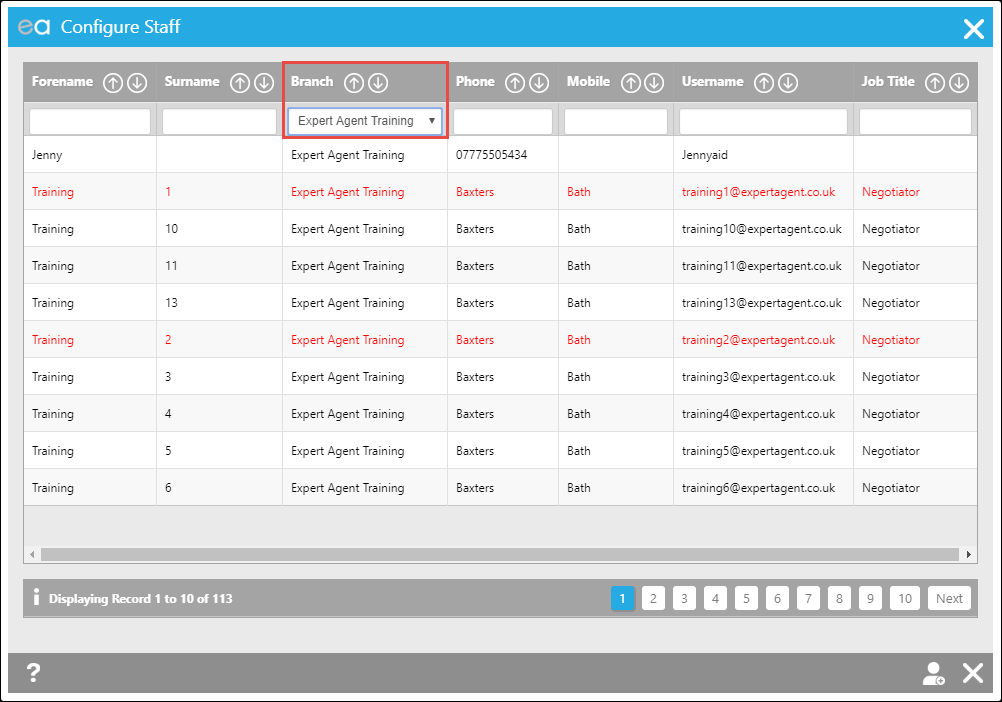 Click into the Staff Member: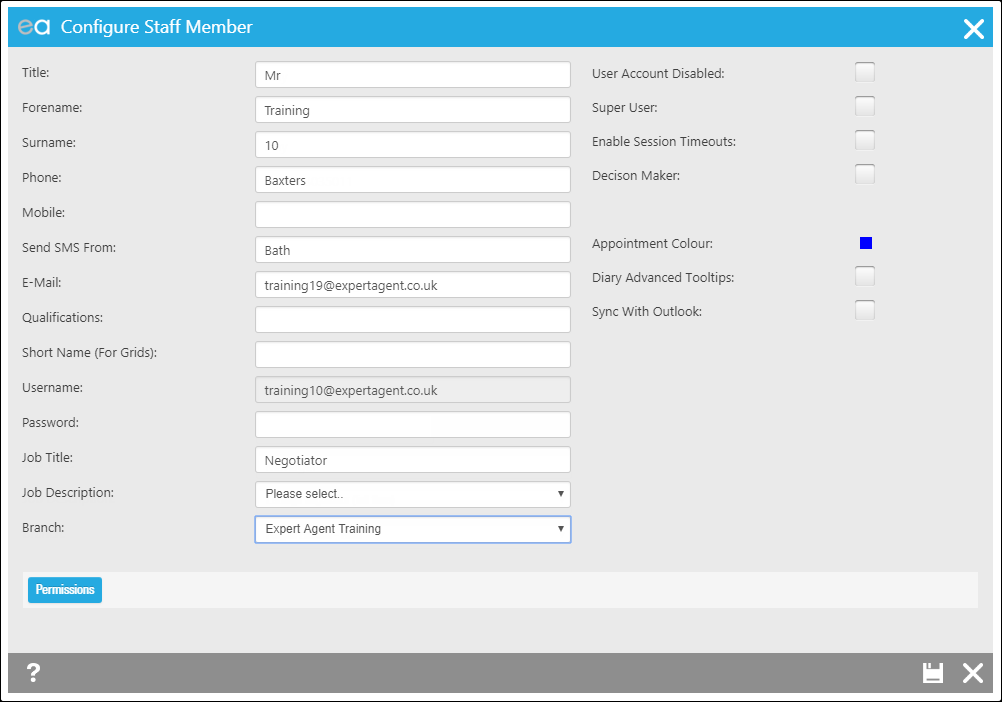 Change the Branch at the bottom of the screen and press Save.  
Billing:  Please discuss your monthly billing with your Account Manager to ensure that you have sufficient log ins for your new branch set up and you are clear what your new subscription amount will be moving forward.  
Deletion of Data: Under the new GDPR regulation, we cannot store data for longer than it's intended use.  With GDPR in mind, please ensure that you have moved all your data you wish to retain access to over to an active branch.  
Please contact an Account Manager to run through any questions on 01225 303 500 (Option 2) or This email address is being protected from spambots. You need JavaScript enabled to view it.