Setting up SMS Templates
You can set up SMS templates within Expert Agent so that when texting various contacts you have a list of pre-set messages to choose from.
From your template grid, click 'New Template':

The following window will appear:

2. Select 'SMS' as the template format.
3. Give the template a suitable name.
4. Select the relevant template type, depending on who the text will be sent to.
5. Click 'Next'.
You can then set up your text message: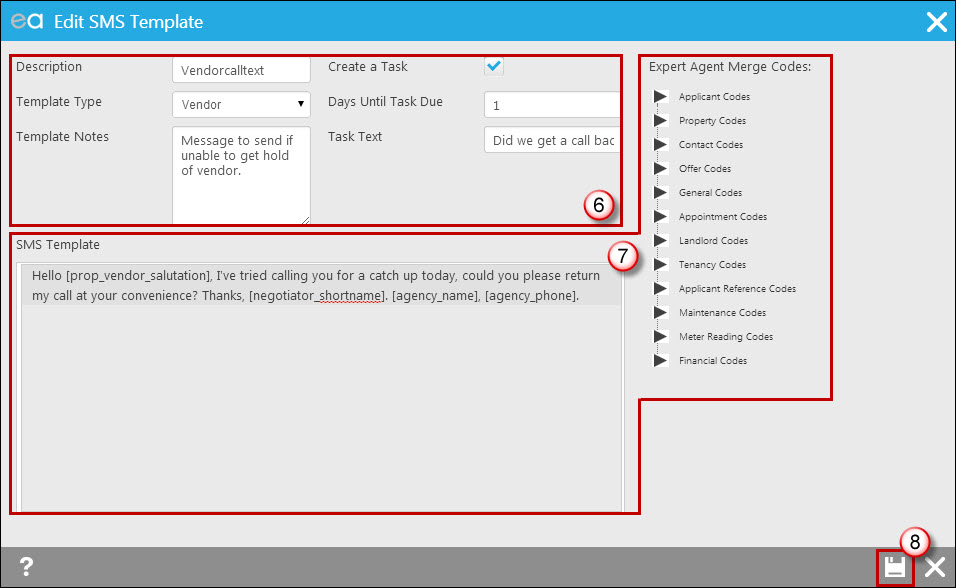 6. Check the template name and type are correct, add any notes about use of the template, and if appropriate set a task to be automatically triggered by use of the text message (in this example, I've set a task for one day after the text has been sent to check whether we did receive a call back from the vendor).
7. Construct your message. You can both free type into the box and insert codes - you do this by finding the relevant code on the right hand side and clicking on it to insert. Bear in mind how long you are making the message (taking in to account when data is merged into the text how long it is likely to be) - you get charged one text credit per 160 characters, so ideally most messages will be a maximum of 160 characters.
8. Click 'Save' to save the new template.
This will now be listed in your template grid with a template type of SMS:

Sending SMS Templates
To use one of your SMS templates, you right click in the relevant record and go to 'Create Letter/E-Mail/SMS' in the usual way:

Find your template in the grid and click to create (2):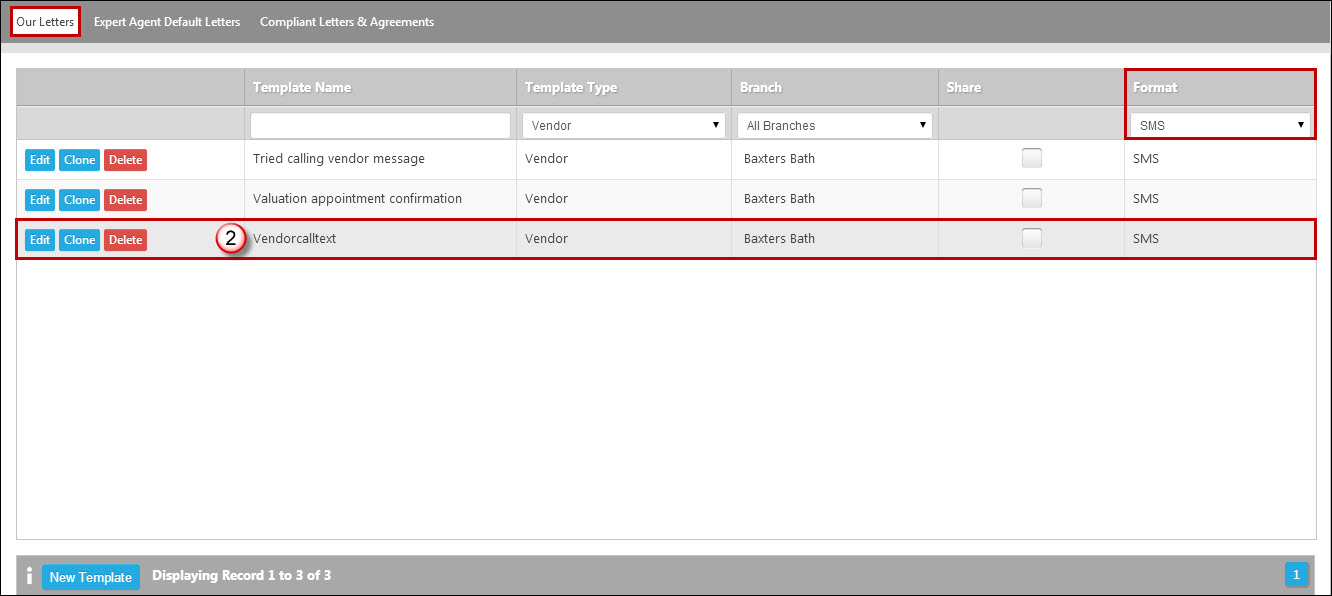 The message will then open for you to proof read, edit/select recipients and then send.